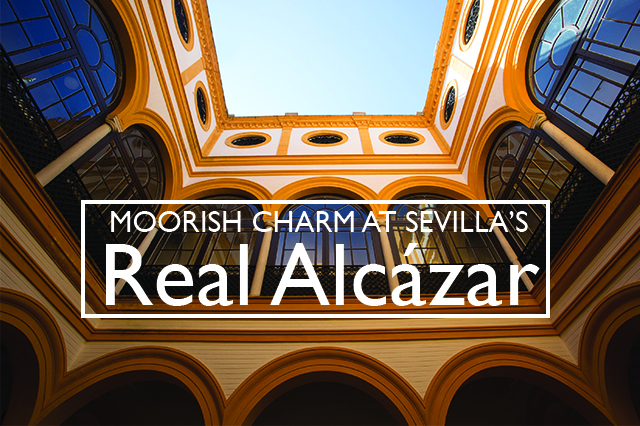 Spending my childhood in the Middle East has created a lifelong love affair with Arabic design.  My favorite architectural designs and patterns always stem from a Middle Eastern influence and so it's safe to say that I knew I would fall head over heels in love with the Real Alcazár in Sevilla.  After our morning at the Sevilla Cathedral and the Giralda Tower, we headed right across the plaza, bought our tickets and entered this famous monument.  This royal palace is complete with Moorish architecture, intricate designs and details, lush gardens with water features and groves of orange trees abounding.  Wandering through the grounds felt like our own slice of paradise, an oasis in the middle of beautiful Sevilla.
The Real Alcazár is in one way totally in sync with the city, the colors, the feel, the lushness and yet also completely unique, made to feel as if you were wandering through a foreign, exotic land all at the same time.  The tiles, the archways, the wooden beams, it's truly spectacular and not a site to be missed when visiting Sevilla.  I fell more and more in love with this place as we wandered through, taking our time and looking at every detail.  It's truly a remarkable and breathtakingly beautiful spot in the middle of Sevilla.
Traveling to Spain?
See all of my posts on the country!