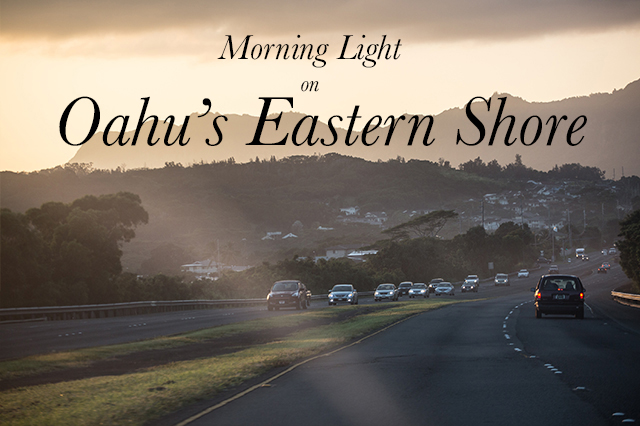 In case you missed the name change and update on where this blog is going, you can read all about how True Colours is now Land of Marvels here.  And to celebrate, now through the end of February all my ad spots will be 25% off with code "landofmarvels" so head on over and get yours now!
After watching the sun rise and spill incredible color across the sky at Lanikai Beach in Kailua, we headed back towards Honolulu but instead of taking the Pali Highway directly into the city, we opted for the more scenic drive around the Eastern Shore of Oahu.  We drove the 45 minute or so drive alongside the cliffs that inhabit this part of the island and ventured on towards Hawaii Kai and then finally jumped on the H1 to head back into the city.  I've always loved this drive and this part of Oahu; it feels like you're not really in Hawaii, like the beaches have disappeared and the highways curve around the cliffsides.  It's such a hallmark to the Hawaiian islands for how many different landscapes are available even on just each island.  Because I visit so often, I often forget how beautiful these little islands are but it's mornings like we had on this last trip that remind me why people love to visit and why it's really a kind of "paradise on Earth."
Headed to Hawaii?
Check out our Oahu Travel Guide in the Land of Marvels Shop for only $5!