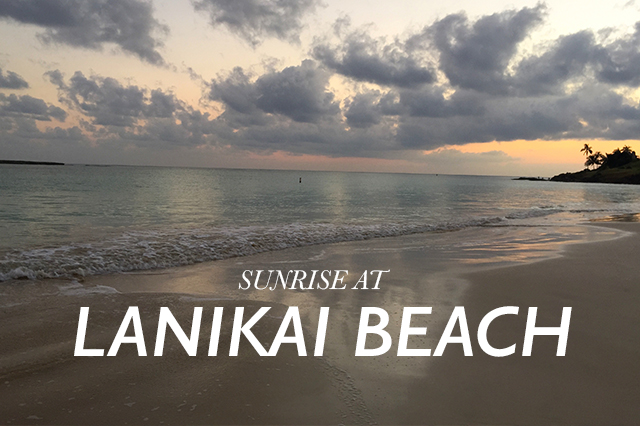 In case you missed the name change and update on where this blog is going, you can read all about how True Colours is now Land of Marvels here.  And to celebrate, now through the end of February all my ad spots will be 25% off with code "landofmarvels" so head on over and get yours now!
On our final morning in Hawaii, we got up bright and early and ventured out to catch the sunrise on the Eastern end of Oahu.  Since we had left so early and had a while left before the sun was rising, we decided to drive all the way to Kailua and stopped at Lanikai Beach.  I had visited this little strip of beautiful beach years ago but after watching the sunrise here, I understand now why it's such a popular spot on the island.
With turquoise water, golden sandy beach and easy parking, Lanikai beach is a for sure not-to-miss spot on Oahu.  Lanikai means "heavenly sea" in Hawaii and I can see why after watching the sun rise here, creating an incredible pastel sky above the teal water.  It was a gorgeous spot at the break of day, before the crowds settle on the beaches and the perfect place to spend our last morning in the Islands.
Photos by Nick Nieto Photography