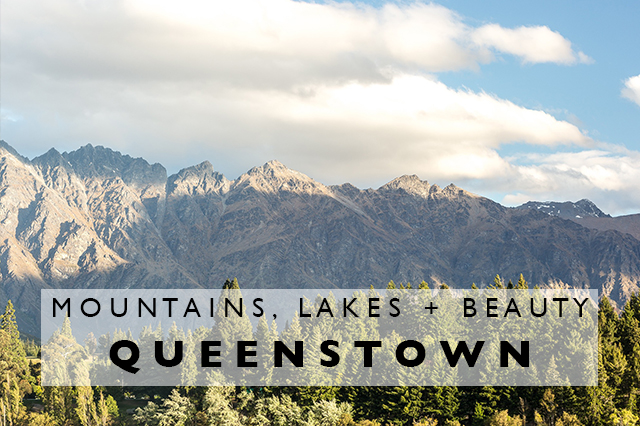 I'll admit, once we got to Queenstown, our trip sort of went downhill.  We got really sick and spent much of our time there in the hotel room bed recovering and then experienced the worst turbulence of our lives leaving here, so my memories of this beautiful place are a little skewed.  Someday I'd like to return and really experience it properly because it's the one place that everyone always says they love in New Zealand.
We were lucky in that our hotel room had gorgeous views here so while we didn't get out to explore much, we could witness the beauty of this area from our hotel room window and we got in a little bit of scenery as we drove slowly back to the airport.  In short, Queenstown is gorgeous.  It reminded me a bit of having a sort of Aspen vibe, lovely little town nestled in a gorgeous scenic setting.  So for now, here's what we did take in of this gorgeous place and until next time Queenstown…
Traveling to New Zealand?
See all of my posts on New Zealand!