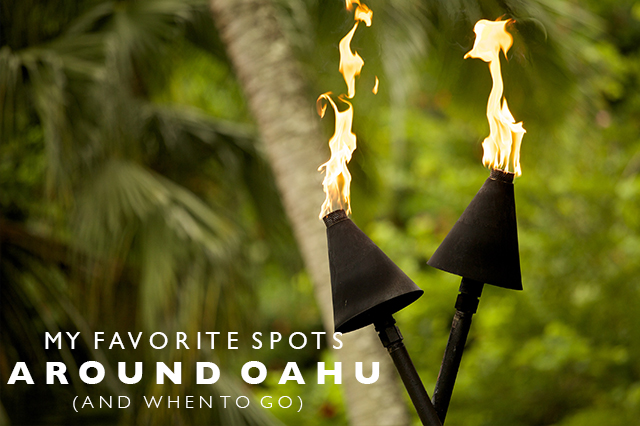 With back to back trips to Hawaii these last couple weeks for work (and a little exploring), I thought we'd do a couple consolidated Hawaii weeks on Land of Marvels!  So look forward to finding out all the inside tips you need to know before a trip to the Islands all this week!
Hawaii and I have a love/hate relationship.  After living there for a while and now visiting often for work, the Hawaiian Islands have surprisingly become a big part of my life.  Over the years I've seen more and more of Oahu in particular since I spend the most time there and I've found that I actually am more interested to explore and find new spots around Oahu when visiting.  As a local resident there, I found that task a little daunting with other life priorities like work, family and flying back and forth to Portland to visit Nick while we did long distance for a while.  (That's a whole other story, if you're interested you can read this.)  Long story short, I actually love exploring the island though now in my multiple trips there every year and even on our shortest trips (usually we fly over Friday night and leave Sunday), we still make a little time to explore.  So over the years of exploration, these are some of my favorite spots around Oahu and when to go to each one for the best experience!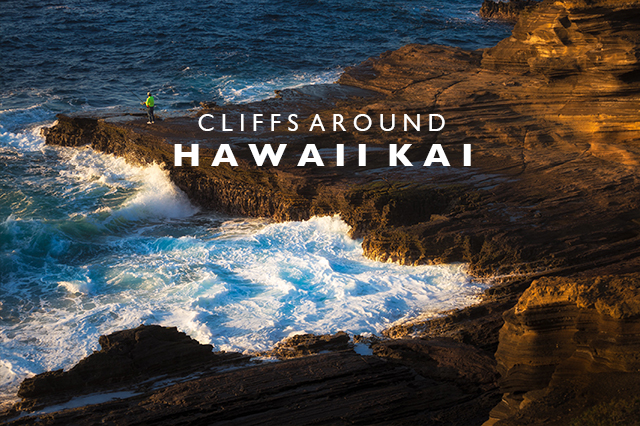 My parents lived in Hawaii Kai when they first moved to Oahu and I'm so glad they did, because it gave us a lot of time to explore this Eastern end of the island.  One of my favorite landscapes on the island are the rocky cliffs as you make the turn past Hawaii Kai and Hanauma Bay.  The landscape becomes really rocky and raw and suddenly you're not sure of where you are… it certainly doesn't look and feel like Hawaii and I love that juxtaposition.
When to go: Any time of day is great to drive this area, but it really shines at sunrise and sunset for amazing color in the sky and a soft dew-ey light.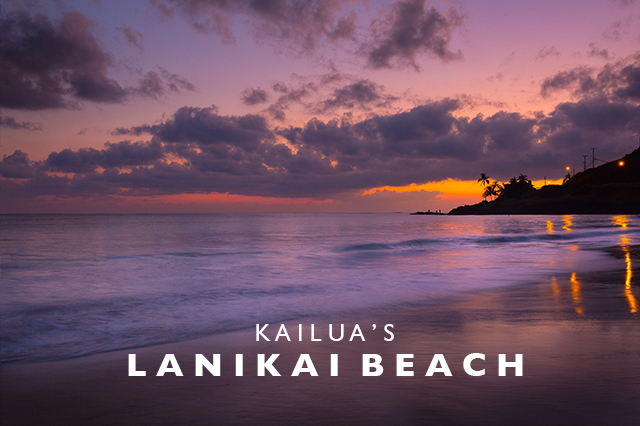 I first started seeing stuff online about Lanikai Beach about a year ago and in that time it's really become a tourist hot spot during the day.  With the turquoise water and golden sandy beach (and great parking), it's no surprise that the tourists have caught on to what once was a locals beach.  But the secret here is knowing when to go…
When to go: Sunrise is the best time at this beach.  Watch the turquoise water merge with the pastel sky and I promise, you won't regret it.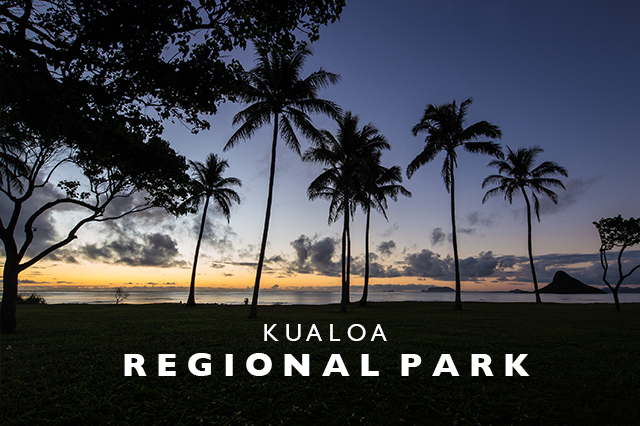 A recent addition to my favorites list, this spot is a pretty great area on the Windward side of Oahu.  It's surrounded by lush green mountains behind, rocky shores and deep blue water in front with rock formations creating a scene that looks more out of the Caribbean than it does Hawaii.
When to go: I'm sure anytime of day is gorgeous here, but I'm partial to watching the sun rise from this spot as the colors spill across the sky and you can enjoy the area all to yourself.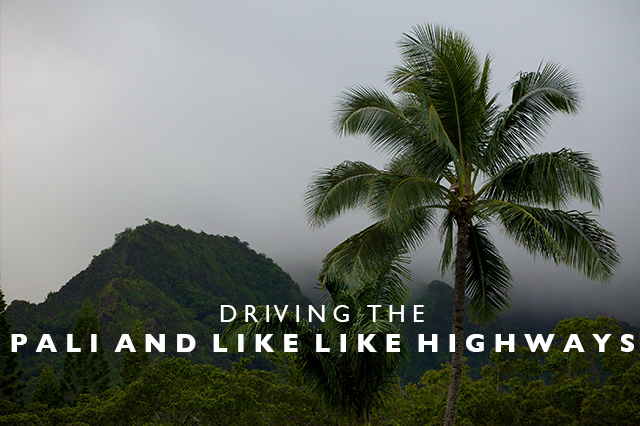 While I spend most of my time in Honolulu and that's where I lived during my stint in the Islands, I've always been drawn to the Windward side of the island in terms of weather and landscape.  Oahu's Windward side is full of lush green rainforest-covered mountains (imagine all those scenes from Lost which were filmed there), grey skies and rainy days much more than the rest of the island and it always made me feel a bit like home (aka Portland) while I was living in Hawaii.  One of my favorite things to do on Oahu is drive from Honolulu to the Windward side via the Pali or Like Like highways, where you literally drive through the mountains and come out on the other side to insane lush beauty.
When to go: Anytime other than rush hour as traffic can be a nightmare!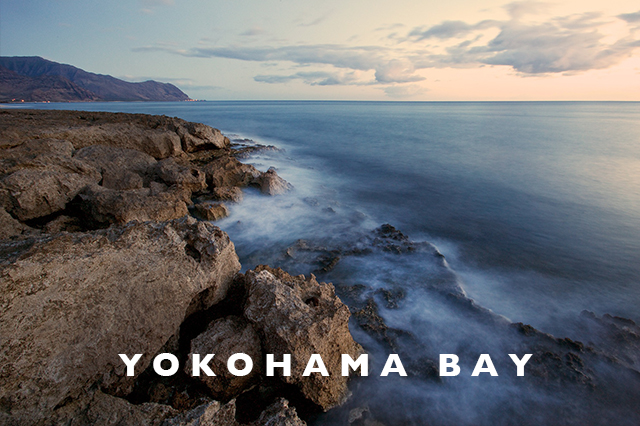 When I first moved to Hawaii locals told me immediately of places on the island I probably shouldn't venture to.  Because I wasn't a true local and because my pale skin made me immediately stand out, Waianae was one of those places that many people mentioned to me as a spot I probably shouldn't explore.  And while I never did while I lived there, I did visit this area a few years later and was blown away.  And while yes, I probably wouldn't head into some of the very local areas on my own, there are definitely still spots that are perfectly safe to visit in a group.  If you drive past Waianae you'll eventually come to the end of the road at Yokohama Bay, a long strip of beach that ends in rocky coastline with views out over the the very Western tip of the island.  It's still one of my most memorable experiences in Hawaii, that evening we drove out there, Nick, my parents and me, setting up beach chairs in the sand and watching as the sun set in front of us.  I guess the lesson here is: don't always listen to people when they tell you not to go somewhere, research it on your own and be safe, but have an open mind too.
When to go: Sunset is hands down the best time here as it's the last moments of sunlight on the island.
Headed to Hawaii?
Check out our Oahu Travel Guide in the Land of Marvels Shop for only $5!