I'm just going to jump right into posts about our trip to Boston and New England over the holiday weekend a few days ago. Basically, we stayed in Boston, but drove up and down the New England coast as well as spending some time exploring the beautiful city of Boston.
Our first full day, we drove North and stopped first at the charming little town of Salem, Massachusetts.
This was a stop I really wanted to make, just to see the town that has such a long history in the US of witchcraft.
It was a delightful little town and we really enjoyed just wandering around and taking it all in.
Next, we jumped back in the car and headed farther North to explore the Southern part of Maine.
Maine was beautiful. Somewhat how I expected, but somehow different too.
The scenery though and the trees and the green:
gorgeous.
The drive North from Boston to Maine was lovely.
Our first stop of the day was in Kennebunkport, Maine.
This little touristy town was small and unique and the home of my first ever lobster roll.
It was delicious (but let's just say by end of day 2, I was done with seafood because I'd had so much!)
After exploring the town a bit and then driving through some of the surrounding countryside, we headed up farther north to Portland, Maine.
This brick city was totally different than I was expecting but we enjoyed it all the same.
We enjoyed some Haddock fish and chips on the harbor and while the day was very cold and rainy,
we thoroughly enjoyed this part of the state.
Our final stop of the day was the Portland Head Lighthouse.
This was a stop Nick had really wanted to stop at to get some photos of (which I'll share his photos a little later as he's still editing them).
It was freezing cold and rainy as we stopped here, but the views were amazing…
rocky coasts and huge waves rushing the shore… stunning.
This is the rugged beauty of Maine.
After that, we headed back to Boston (only an hour and half) and spent the evening at our hotel.
More to come tomorrow on Cape Cod and Rhode Island!
Salem, Massachusetts
Kennebunkport, Maine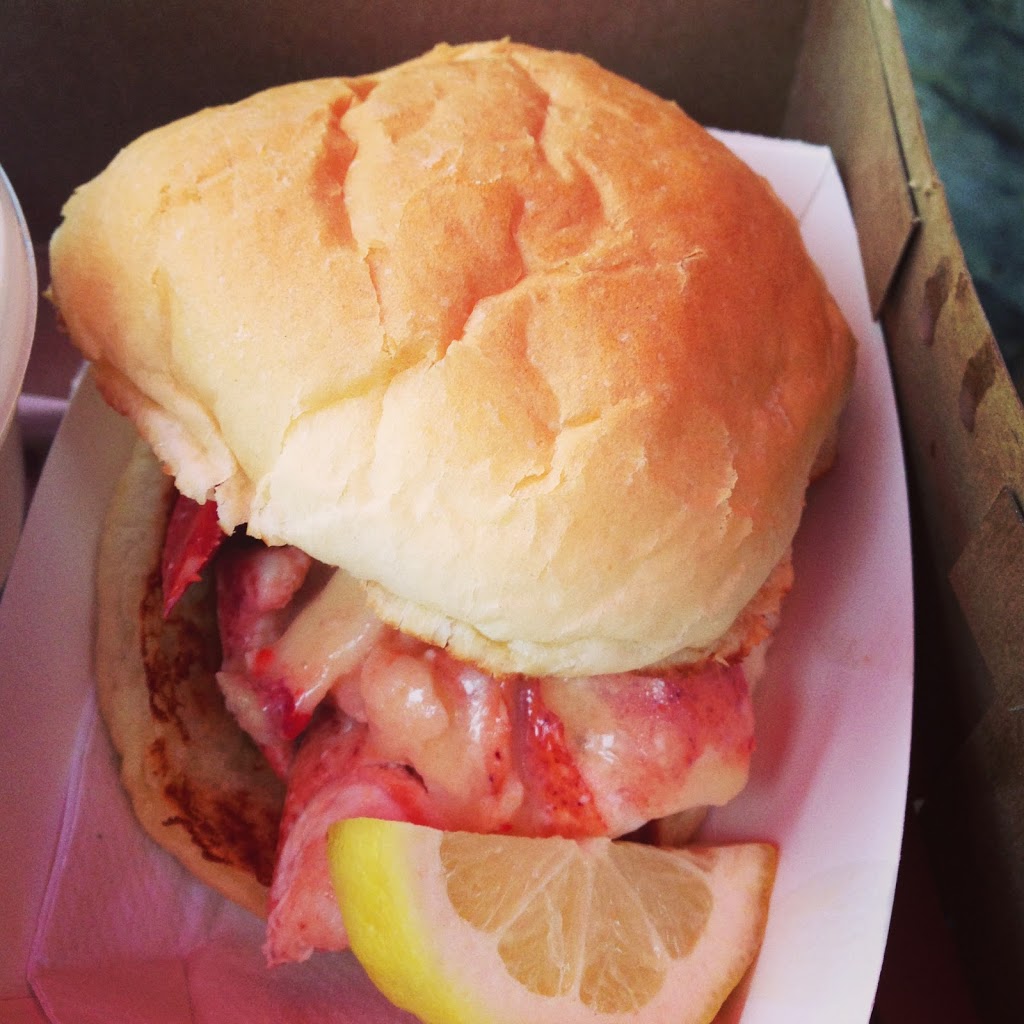 Portland, Maine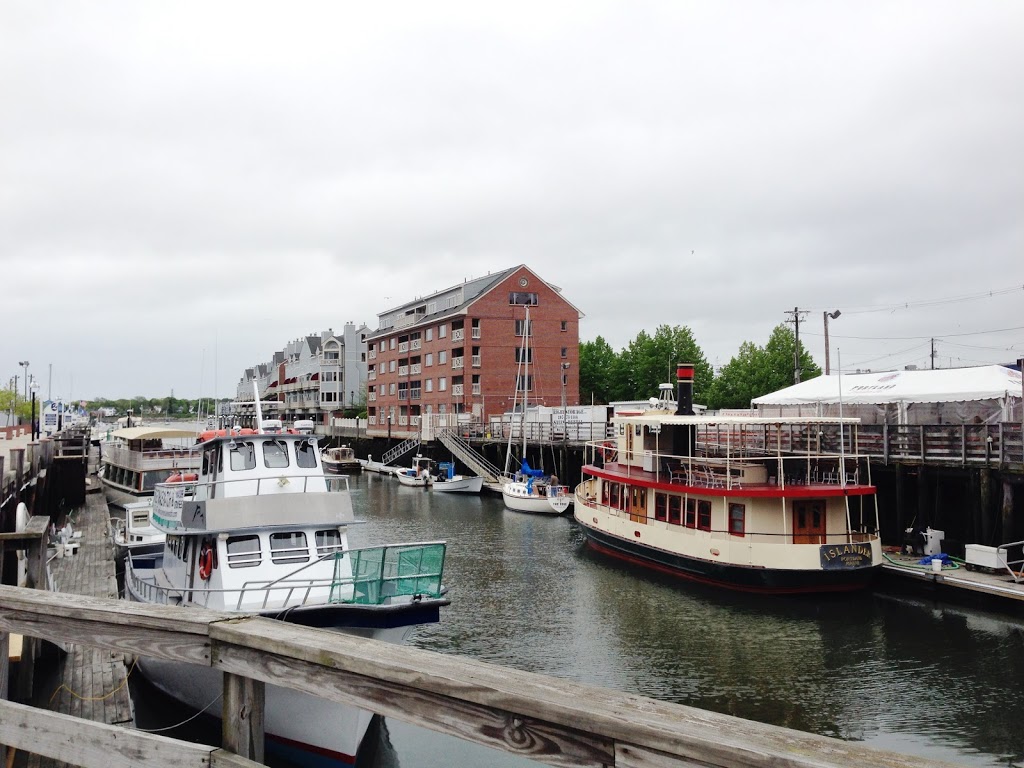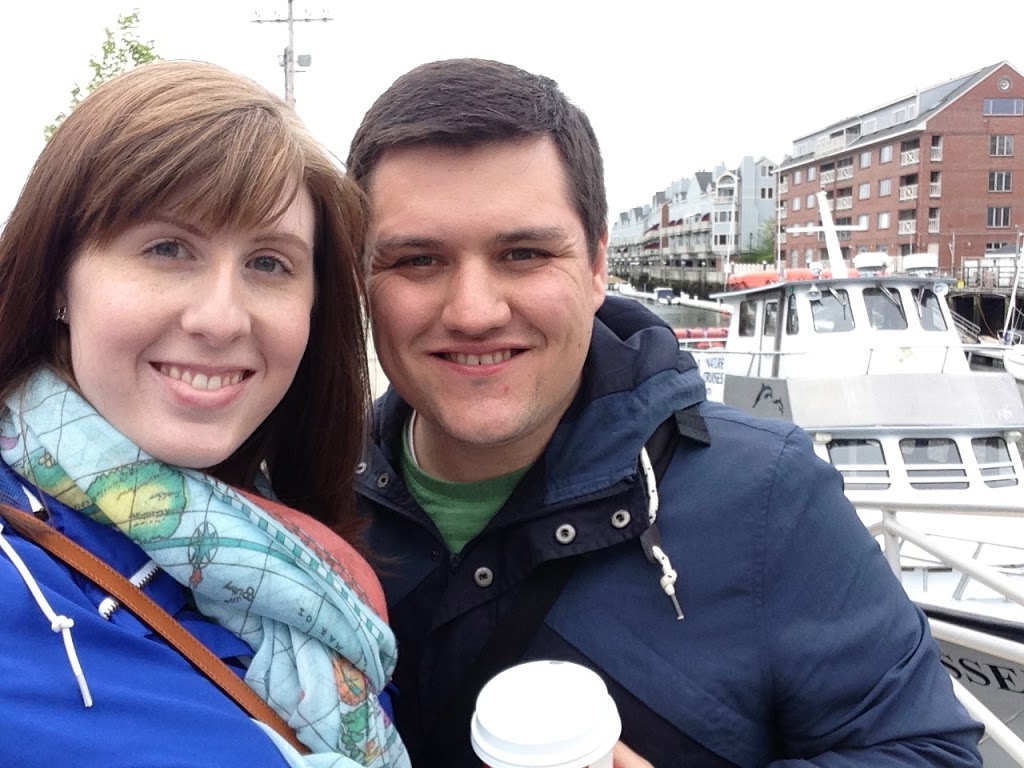 Portland Head Lighthouse, Maine