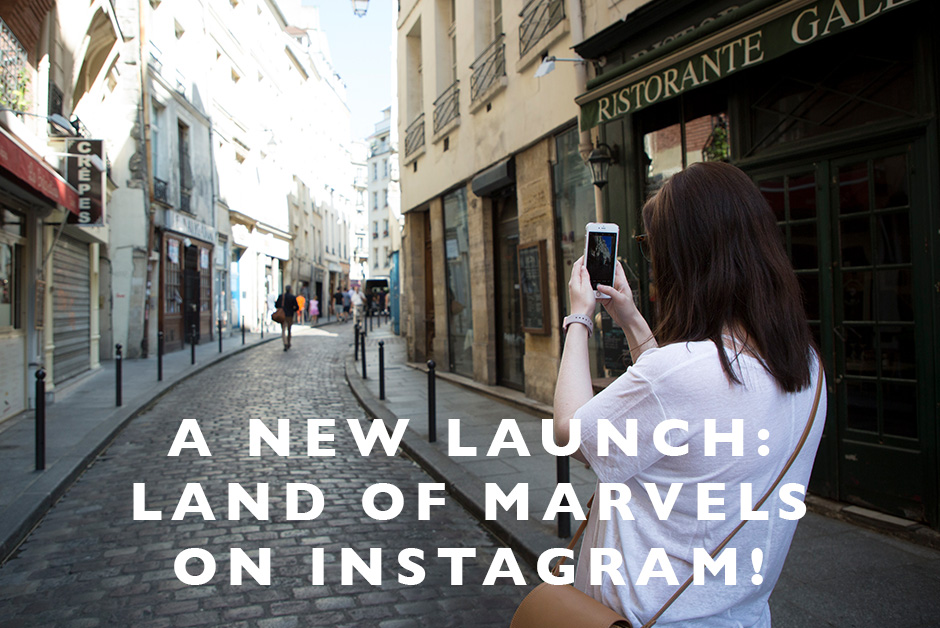 I'm so beyond excited that this day has finally come and honestly, it's been years in the making!  A couple years ago Nick and I were at breakfast and started talking about starting an Instagram account dedicated just to gorgeous photos highlighting this incredible world we inhabit.  We wanted to share some of the gorgeous places we've traveled to as well as share actual locations of places to go and some tips on how to get an incredible photo in that place.  Well let's just say this never happened and our lives got busier and busier.
Fast forward a couple years and a lot of Instagram changes and I'm finally ready to move forward with this idea we had all that time ago.  Enter: Land of Marvels, its own Instagram account!  If you follow me now on Instagram, that's been my personal account all these years and I've never really tried to do much with it other than just sharing photos from my personal life.  My new account can be followed here or search for Land of Marvels.
So what will be different now on the newly launched Land of Marvels Instagram account?  Well, this new account is solely focused on travel like the blog.  It will showcase amazing destinations around the world, some that we have loved over the past several years and some new as we travel more over the course of time.  It will showcase beautiful photography, amazing destinations in this true land of marvels we inhabit and better yet?  The new Instagram account will actually offer helpful tips and travel advice, just like here on LOM but in a quick and easy format on Instagram.  It will also offer stories behind the photos and hopefully encourage you to visit the places we show yourselves!
My goal with this launch of a dedicated Land of Marvels Instagram account is to be able to offer a beautiful destination and explain why it's so amazing, to offer helpful tips or tricks for that specific location and to use Instagram as a quick and efficient way to connect all of my amazing readers of LOM.  This site and the blog will stay the same, Land of Marvels on Instagram will just add another layer of engagement and a way to connect us all together, sharing incredible destinations around this magical planet.
I hope you'll follow along with Land of Marvels on Instagram and take in all the incredible destinations that I can't wait to share!