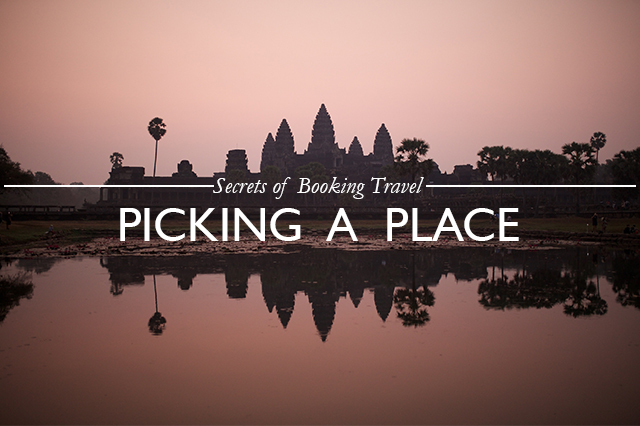 I get a lot of questions about how we book travel, the tips and tricks we employ to get good deals and make all the necessary arrangements.  All this week I'll be revealing my process for booking travel from start to finish, focusing on a different part of the process each day.  So stay tuned every day this week for my secrets to booking travel!
For me, one of the hardest things about booking our travels every year is just the act of figuring out where we want to go.  With an endless list of options around the world, picking a place is often the largest hurdle to get over.  It's often the first step that will define how you book the rest of your trip and which website and resources you'll use, so when picking your next travel destination, consider the following tips to pick the best spot for you.
1.  Consider what kind of trip you want.
Do you want a lay on the beach and relax kind of trip?  Do you want adventure in an exotic land?  Do you want amazing food?  Do you want a city atmosphere?  Do you want to be immersed in a different language?  Ask yourself what exactly you want out of your upcoming trip.  For me, this answer changes often, so many times at whatever point I'm feeling while booking, ends up being the kind of trip we end up taking.
2.  Research a short list of options.
Once you know the kind of trip you're looking for, start researching possible destinations that fit that bill.  I head first to travel blogs, searching for locations based on what people I follow have enjoyed and taking a look at what times of year they visited.  Next I'll head straight to Google, searching for any information I can find on where I'm looking at.  Finally when I have a shortlist of options, I'll take a look at hotel and flights options for each option… that way I can narrow down further, if for example, one spot is going to be extra hard to get to or a certain place has an incredible hotel I really want to check out.  As much information as you can get will help you narrow down your search.
Example: When we started planning our recent Spain trip, we knew we wanted to be somewhere on the Mediterranean and we wanted to be in Europe.  We started thinking about a trip to Greece, which didn't work out because of the time of year we were looking at.  Then we moved onto Southern Italy and the Amalfi Coast, which didn't work out due to timing and transportation issues.  Next we moved farther West to Barcelona and hence our trip to Spain was born.
3.  Look through magazines or screenshots you've saved of places on your list.
I keep articles from magazines on places I want to visit as well as screenshots of amazing things I see online or on Instagram.  At this point, when I'm trying to decide between a few different places, I'll take a look at what I've saved.  Usually I'll find more information on one of the places on my list and that might help make up my mind.  Sometimes though, having no information can be intriguing too…
I keep a list of files on my computer with all the screenshots I save (of places, hotels or restaurant ides) of examples like this: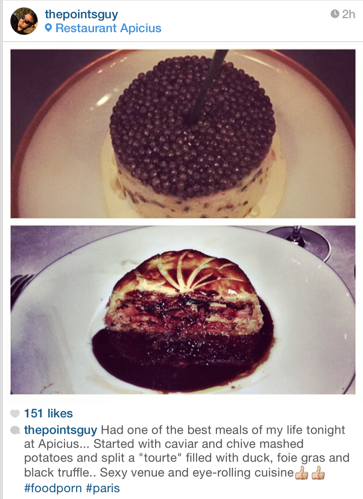 4.  Choose a country.
Once you have it narrowed down to a specific place or an area, confirm which country will be your base.  Even though you might see many different places within while traveling, confirm your choice country and look into different options for your trip there from the research you've already done.  You'll finally be able to narrow it down now, so dig a little deeper.
5.  Choose your cities/stops on your trip.
Lastly you'll want to figure out the cities and different stops within the country or area you chose which will serve as your destinations on your trip.  For example, saying you want to go to Cambodia is great, but you'll have to narrow that down.  Do you want to go to Siem Reap to see the Angkor Wat temples or do you want the city environment of Phnom Penh?  Figure out what stops you'll make in each country and then delve deeper into researching each stop you plan to make.  Each spot will be different so be sure to treat them as such and look into opportunities to experience each unique place you will plan on seeing.