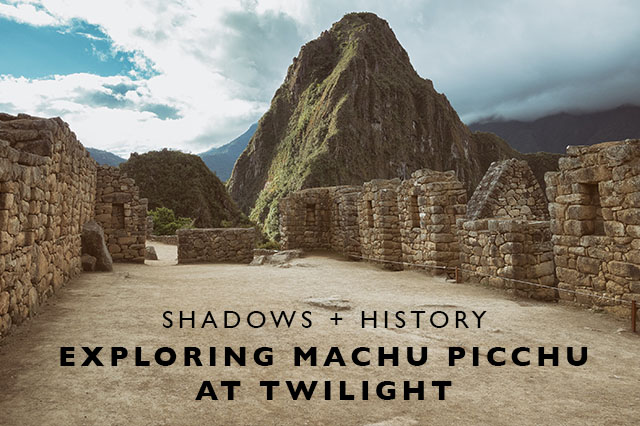 Upon arriving at our hotel at Machu Picchu, the Belmond Sanctuary Lodge, we decided to rest a bit and wait to enter Machu Picchu around 3pm.  I had read a lot before our trip that between 3 and 5pm was one of the quietest times of day there as most of the tourists have gone back down the mountain to either Aguas Calientes or back to Cusco.  Sure enough, we entered the citadel around 3pm and were immediately blown away by the beauty of Machu Picchu and at how empty it was.  At one point after entering, I had to just sit down and take it all in.  Machu Picchu is one of those places we've all seen photos of, but to see it in person, it blew me away.  And to be wandering through the ruins which we had almost to ourselves made it even more special.
We spent the 2 hours before the sanctuary closes at 5pm just taking it all in, wandering through the ruins and processing the place we were wandering through.  It all seemed quite surreal.  If you're going to Machu Picchu, this is the time to explore it, in the late afternoon just before twilight!  The shadows were long and the evening light magical in this ancient place.  Exploring Machu Picchu at Twilight was truly an experience I'll never forget!
Traveling to Peru?
See all my posts on Peru!