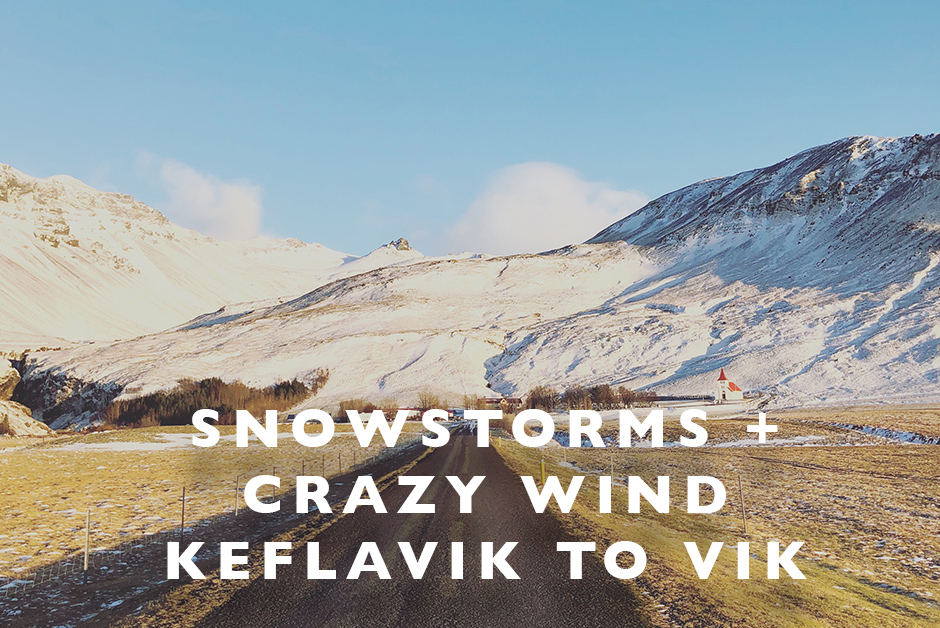 For this most recent trip to Iceland, we really wanted to explore more of the Eastern Coast which we haven't had a chance to get to yet on our 3 previous trips.  Unfortunately for us, a huge storm closed the road and blocked us off from that area, but we still got to explore a lot of beautiful Iceland in the snow!  We started our first day there at Keflavik Airport, arriving in the early morning and picking up our rental car.  Heading straight towards Vik, we drove through insane wind (that day gusts reached 75mph) and snow storms that came out of no where.  We stopped randomly, took in waterfalls and churches with incredible backdrops, and just all around enjoyed one of our favorite countries!
If you're headed on this route, here are a few spots I'd recommend stopping at along the way:
Seljalandsfoss
Skogafoss
Reynisfjara Beach
Reynisdrangar Beach and Viewpoint
Vik i Myrdal Church and scenic point
Headed to Iceland?
Check out our Iceland Travel Guide in the Land of Marvels Shop for only $5!