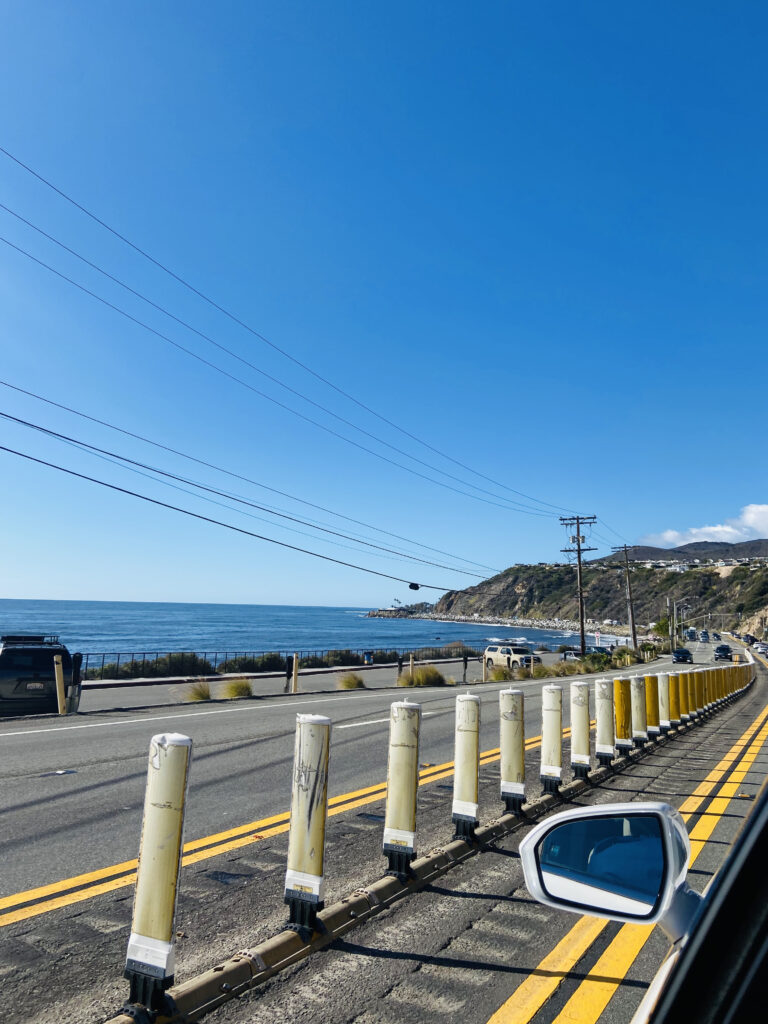 On a trip to Southern California for a quick weekend escape, we drove up the coast from LA to Santa Barbara, with stops along the way in Malibu and Ventura.  I'd only ever been as far as Malibu and Nick had never made that drive along the Pacific Coast Highway, so we spent Saturday driving leisurely up the coast.
We headed out early from LA, knowing it was a holiday weekend and that the PCH gets super crowded, and we had no traffic at all because it was fairly early in the morning.  We stopped for breakfast in Malibu at the Marmalade Cafe, then got back on the road and headed North, stopping every once in a while for views and photos.
We then stopped through Ventura and explored their pier and beach area and took in the ocean views. After spending some time there, we jumped back in the rental car and headed up to Santa Barbara, which we loved, but more to come on that tomorrow!
The drive up the Southern California coast really is beautiful and we really enjoyed taking our time and enjoying the scenic route, something I would highly recommend!