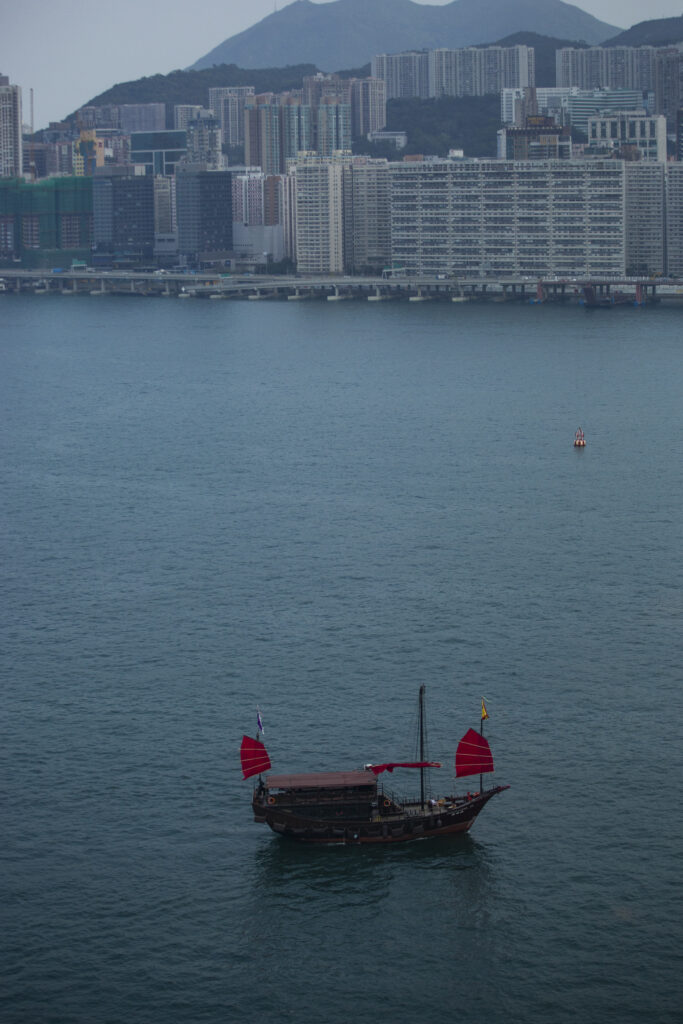 I realize that it's super helpful to get an idea of how expensive travel is and how much you should budget for a trip.  So before I jump into today's post and future budget posts, let me preface this by saying that I don't really try to stick to a strict budget when traveling.  Of course we have a general budget for the whole trip, but we're not pinching pennies by any means, so if you need to be on a stricter budget for your trip, then adjust as needed for your own situation.
When we visited Tokyo a year and half ago, we fell in love with the city and Japan in general.  So when we were figuring out our Spring trip this year, we knew we wanted to head back and see more of the country.  And on top of that, Hong Kong has been on our travel list for years and we figured we'd make it happen all at once.  We'll be spending 2 days in Hong Kong before heading on to Osaka, Kyoto, Nara and Tokyo for 5 days.  Below is the total budget for this trip, which included a total of 7 days in Hong Kong and Japan.  Hopefully this will help you plan your own escape to these amazing Asian countries and give you an idea of how much you might want to budget for your own adventures!
AIRFARE
$1004.80 for 2 people on Delta Comfort – from Seattle – Hong Kong
$1,257.38 for 2 people on ANA – from Hong Kong – Osaka
$105.32 for 2 people using Alaska Air miles on Japan Airlines in business class – from Tokyo to Honolulu 
$669.20 for 1 person on Alaska Airlines – from Honolulu – Portland
$0 for 1 person using Chase Sapphire Points – from Honolulu – Portland
HOTEL
$648.70 for Kerry Hotel Hong Kong for 2 nights
$1,058.28 for Courtyard by Marriott Shin-Osaka Station in Osaka for 4 nights
$542.09 for Tokyo Station Hotel in Tokyo for 1 night
*Note on hotels for this particular trip, the prices were much higher than usual as we are there the week of Cherry Blossom festivals all around Japan so if you're looking at these hotels in other times of the year, they will most likely be less expensive than shown above.
TRANSPORTATION
$400 for train tickets to travel around Japan
EXPENSES ON THE GROUND 
This section includes everything we spent once on the ground in the destination like food, public transportation, museums, etc.
$1,000 cash for everything while traveling
TOTAL = $6,685.77
*This total number above is more than we generally spend for travel, but due to traveling at peak Cherry Blossom season to Japan, everything was much more expensive including hotels and flights.
WAYS TO SAVE MONEY
Travel in off seasons as to not incur extra costs.
Stay in cheaper hotels or rent apartments on AirBnB
Buy food from markets instead of eating out at restaurants
Be organized for your days while traveling so you don't use extra money getting from place A to B when they are super far apart – plan out your days so you see things in the same areas and don't have to go too far
Traveling to Hong Kong or Japan?
See all of my posts on Hong Kong and Japan.