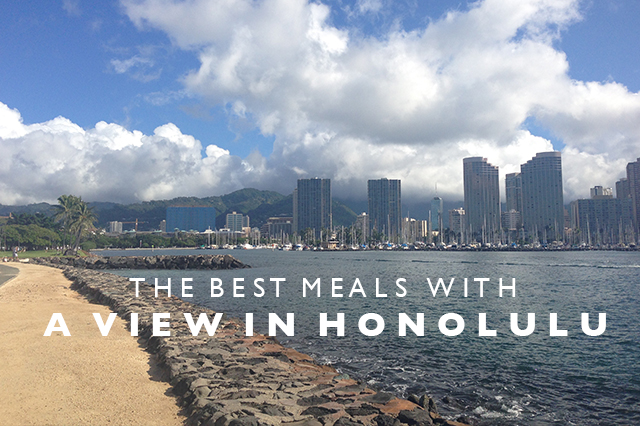 With back to back trips to Hawaii these last couple weeks for work (and a little exploring), I thought we'd do a couple consolidated Hawaii weeks on Land of Marvels!  So look forward to finding out all the inside tips you need to know before a trip to the Islands this week!
When you're heading to Hawaii, one of the things most people look for when picking restaurants is the view.  Does it have an ocean view or a marina view or a perfect perch to watch the sun set?  There are so many restaurants to choose from in Honolulu, but some are better than other for the view and general ambience of authentic Hawaii.  Here's some of my favorite spots for the best meals with a view in Honolulu!
The Beach House at the Moana Hotel
This spot is a great place for dinner with a view of the Waikiki Beach.  It's also in the Moana Hotel which is designed like an old plantation house, so you sit out on the veranda looking over a giant old tree in the center of the hotel's courtyard with the beach just yards away.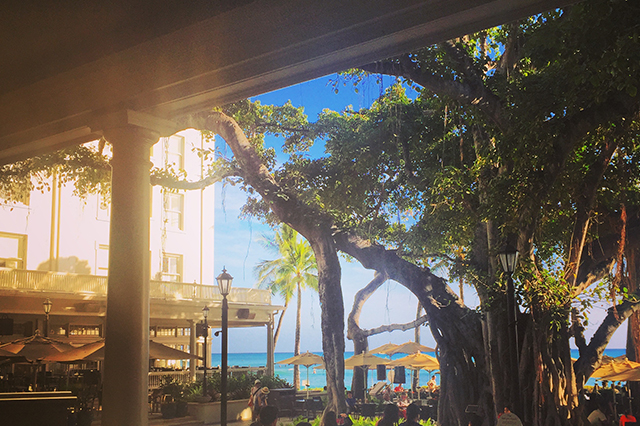 Mariposa at Ala Moana Shopping Center
For a view out over the Marina and Ala Moana Park, sit on the lanai and enjoy lunch at Mariposa at the Ala Moana mall.  The food is outstanding, the view lovely and the ambience, very aloha.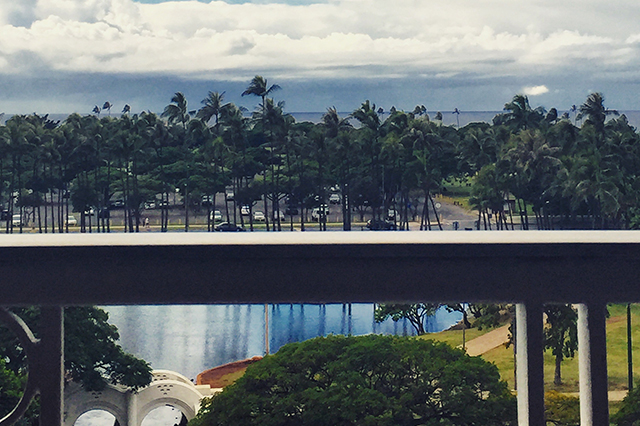 House Without a Key at the Halekulani
One of my favorite spots for dinner, House Without a Key offers a true "Hawaiian" feel.  You sit outside, yards from the hotel pool with views out over the ocean.  It feels exactly like dining in Waikiki should feel.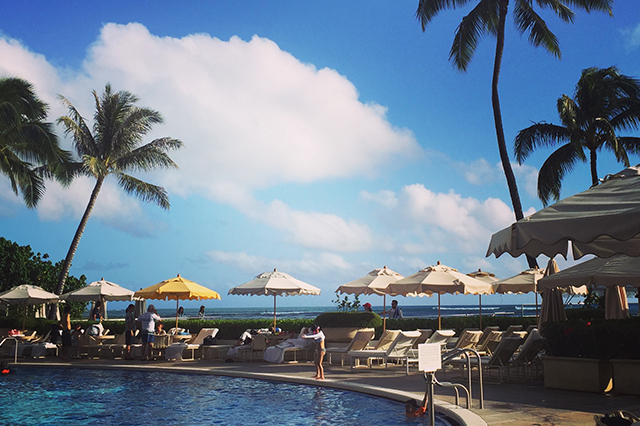 Headed to Hawaii?
Check out our Oahu Travel Guide in the Land of Marvels Shop for only $5!