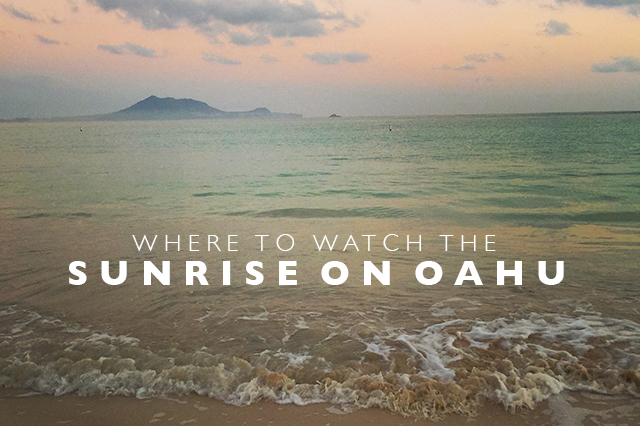 With back to back trips to Hawaii these last couple weeks for work (and a little exploring), I thought we'd do a couple consolidated Hawaii weeks on Land of Marvels!  So look forward to finding out all the inside tips you need to know before a trip to the Islands all this week!
Even though most of our trips to Hawaii are really quick for work, we always try to spend a little bit of time enjoying the Islands and seeing at least one sunrise while there.  I try to do some research before each trip to find a new spot somewhere on Oahu to see the sunrise, as it's such a beautiful time of day in Hawaii.  We're also generally still on West Coast time which means we're up early anyways… so two birds, with one stone.  Over the years, we've found some pretty great spots and seen some pretty great sunrises around Oahu.  Here's where to watch the sunrise on Oahu!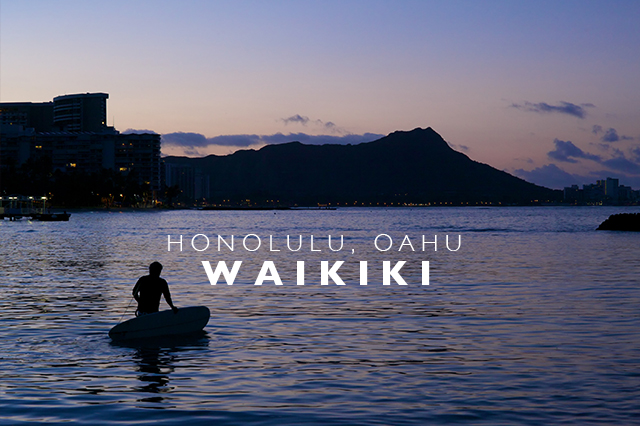 One of my favorite spots when we want to not drive too far is to spend the early dawn hours watching the sunrise over Waikiki.  My favorite spot is on the lagoon at the Hilton Hawaiian Village.  It's far enough down the strip where you get a beautiful view of the sunrise over Diamond Head as well as surfers heading out in the early hours.  Bring a chair or a towel and just watch the first light wash over the Islands.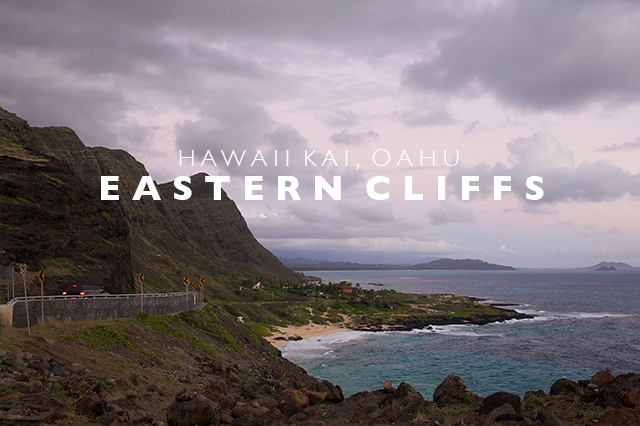 One of my favorite spots on the island any time of day, the cliffs just past Hawaii Kai are also a great place to take in the sunrise.  You'll see a very different feel of Oahu seeing the cliffside and rock formation rather than beaches here, which makes the island even more interesting.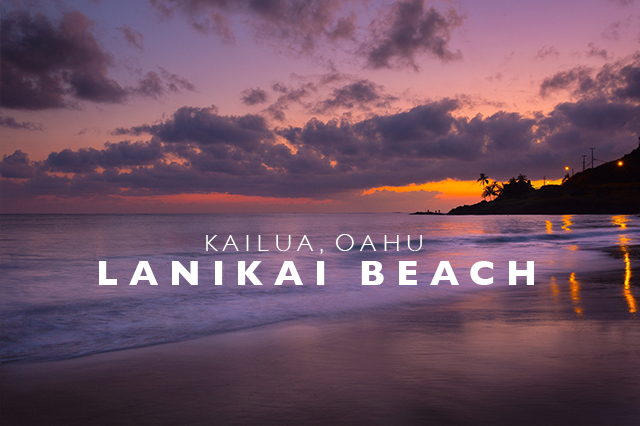 Perhaps one of my favorite spots to see the sunrise, this beach gets really crowded later in the day but at sunrise, you'll have it all to yourself.  As the light gets warmer, the water gets a turquoise color blue and the sky and water seem to merge together.  It's a pretty spectacular spot to watch the sunrise!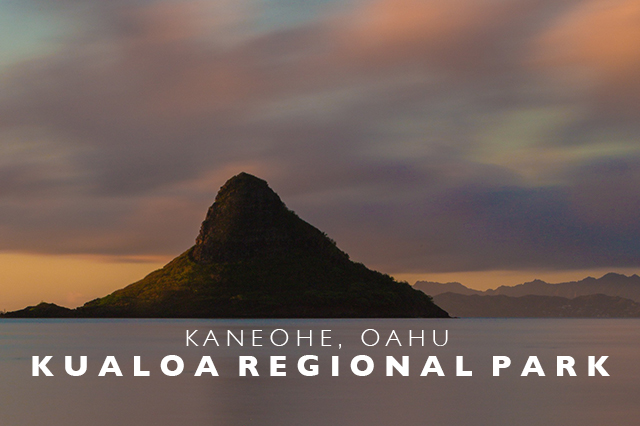 This great spot on the Windward side of the island near Kaneohe is a great spot to visit if you're looking for some diversity in landscape.  Rocky beaches, rock formations in the ocean and mountains surrounding, this spot is perfect to watch the sunrise as the colors mirror off the ocean water!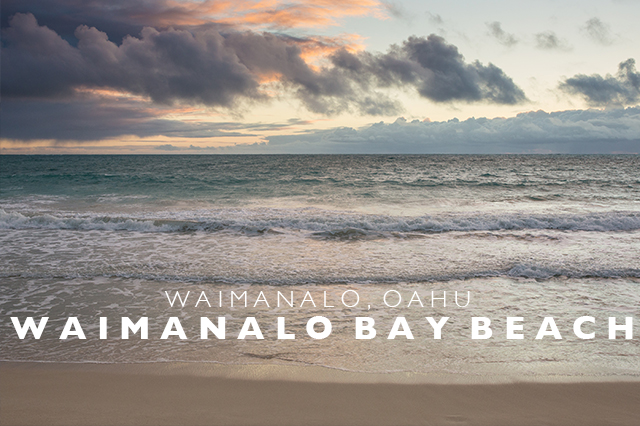 For a pastel sky that seems to blend in with the turquoise water and light golden sandy beaches, this is your spot.  On the Windward side of Oahu, Waimanalo Bay Beach is a local spot that offers a gorgeous beach to watch the sun come up in Hawaii.
Headed to Hawaii?
Check out our Oahu Travel Guide in the Land of Marvels Shop for only $5!