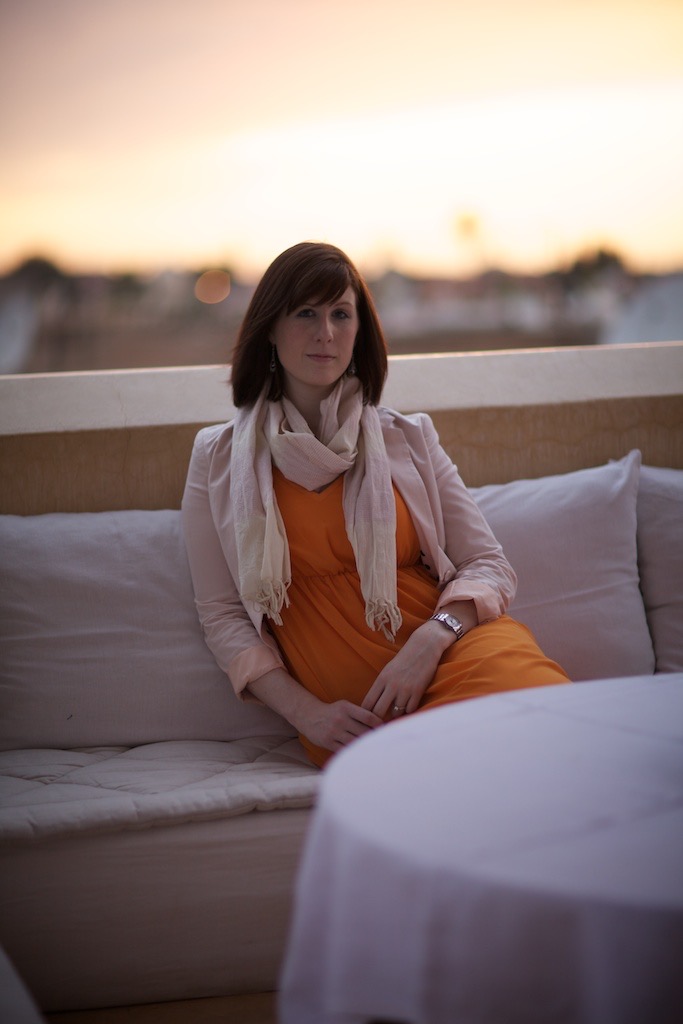 I'm answering the questions I get asked a lot, both in my daily life and online.  And if you have any more, feel free to leave them in the comments.  Ok, here we go!
Why was I born and raised on Saudi Arabia?  Were my parents in the military?
So no, my parents were not in the military.  Both of my parents were teachers for ARAMCO, the big oil company in Saudi.  They lived there working for a different company before I was born and then after me and my brother were born, we lived there until I was about 11.  I was born in Dammam, Saudi Arabia and we lived in Ras Tanura, an ARAMCO international compound.
What do I think of Saudi Arabia now as an adult?
So just like any country, including my own in the US, I don't agree with the actions taken by the Saudi government on a number of issues.  However, again, as with any country, I don't believe the general population of a country is always a direct representation of its government.  I've always held to the notion that I believe the Saudi people are some of the loveliest I've met in my life and as a child and as an adult, I've never met one single Saudi person that I felt meant to do me harm in any way.  I had an idyllic childhood in Saudi and it's something that has completely shaped my entire life and the way I think about the world and I wouldn't change that for anything.
Interested in reading more about my childhood in Saudi Arabia?
See all of my posts on the country here!
Will Nick and I have kids?
Never say never, but no, probably not.  I've written about this topic several times and over the years, I've only grown more and more assertive that this is the right path forward for me.  I have never felt the urge to have children of my own and while I've definitely had a lot of horrible things said to me over this topic, I fully believe that it is a woman's choice whether or not she wants to have children.  No one else should have a say in what a woman wants to choose for herself.
Where are all the places I've lived?
I was born and raised in Saudi Arabia on the Arabian Gulf in a little town called Ras Tanura.  Then at 11, we moved to a little town in Southern Oregon, Medford.  Then briefly before I went to college, we lived in Eugene, Oregon.  I went to college in Portland, before moving to Honolulu, Hawaii for a couple years after graduating and then back to Portland where I've been ever since.  (I do work a lot in Hawaii though so I go back and forth often and have spent a great deal of time there even since moving back to Portland.)
What's my favorite place I've traveled to?
I get asked this question a lot and it's a really hard one for me to answer.  I have a few favorites for different reasons so here they are:
What's something that not a lot of people know about me?
So recently at a dinner party with good friends, I revealed something that I didn't really realize wasn't known about me by my friends but everyone had a good laugh about it so this seems like a good answer to this question.  Ever since I was a little girl, before I really would have even known what it meant, I've always felt a sort of presence in certain places.  And as a little girl, I started calling them "shadow people."  I used to sit in my grandparents' house, which was supposedly built on an old Native American burial ground, and feel people walking behind me.  My grandma has always felt them too and we used to sit and talk about the shadow people and how we always knew when one of them was there.
Well fast forward and I've pretty much felt the shadow people my entire life in different places.  We have a shadow person/ghost that I named Bob in our house now.  He wanders our upstairs hallways and very rarely comes downstairs, but at our dinner party, something about Bob came up and I said very nonchalantly "oh yea, we have a ghost here in the house named Bob."  And it's so funny when you talk to people about ghosts, some people immediately believe what you're saying and others are not into it at all.  Nick doesn't feel or see any of this, but he believes that I do.
It's just a sensation I've always had at certain places and times in my life.  I'm not scared by it, but acknowledge the presence and live my life.  I love all sorts of stuff around ghosts and when we were in Savannah we did a ghost tour that was like the highlight of my life.  I love anything that awakens that sensation in me and it's just something I've always had.
Where have I eaten the best food while traveling?
Nick and I often laugh that most of the time, we really do just travel for food.  Here are some of my best meals ever while traveling:
Cafe St. Regis in Paris – We visit this cafe every trip to Paris and it's one of our favorites.  Their chicken paillard is the best ever.
Cambodian BBQ on Pub Street in Siem Reap – We laugh that this was perhaps our best meal ever while traveling, in a little run down place on the side of the street and it was incredible.
Indian food in India – We love Indian food and having it in India was just delectable.
Chicken Bastilla in Marrakech – This amazing Moroccan dish is one of our faves and when were were in Morocco a few years back, we had it for lunch at a place that was amazing that we went back and ordered it again for dinner!
Ramen in Tokyo – We have a little place across the street from the hotel we stay at in Tokyo that has the most amazing ramen.  It's usually our first stop in Tokyo.
Sticky Toffee Pudding in Scotland – I love a good sticky toffee pudding and the best we've found are in the little towns of Scotland.
Apple Strudel and Weiner Schnitzel in Austria – 2 of my all time favorite things and they are the ultimate best in Austria!
Cinnamon Buns in Stockholm – Are we noticing a pattern here?  I love food, and the cinnamon buns in Sweden… oh so good.
Beignets in New Orleans – Is there anything better than a New Orleans beignet piled high with powdered sugar?
Will I ever live abroad again?
I don't know.  At the moment, we're happy in Portland but that might change at any point and we might try someplace new.  Whether it's abroad or not, I'm not sure.  I'd like the chance to live abroad again at some point, but I'm open to whatever happens.
How long have Nick and I been married?
We have been married 9 years this November, but together 14 years this October.
What are some of my guilty pleasures?
One thing that my friends think is so funny is that I'm a huge Kardashian fan.  I love them, like all of them.  And my biggest guilty pleasure is watching Keeping up with the Kardashians.  I also love me some Real Housewives of Beverly Hills too…. but I think the Kardashians have got to be my guiltiest pleasure.
What is it about travel that keeps me wanting to see more?
Travel for me is like nothing else I've ever found.  I feel the most free when I travel, like the world is open and anything is truly possible.  I feel connected when I travel, to people, to places and as someone who feels emotions really deeply, traveling and feeling those emotions in places I fall in love with, well it's one of the best feelings in the world.  The more I travel and the more I see of our planet, the more I want to see and feel and experience.  Travel really brings my heart alive, it fills my soul in a way that nothing else does.
Anything else you want to know?  Leave your questions in the comments!