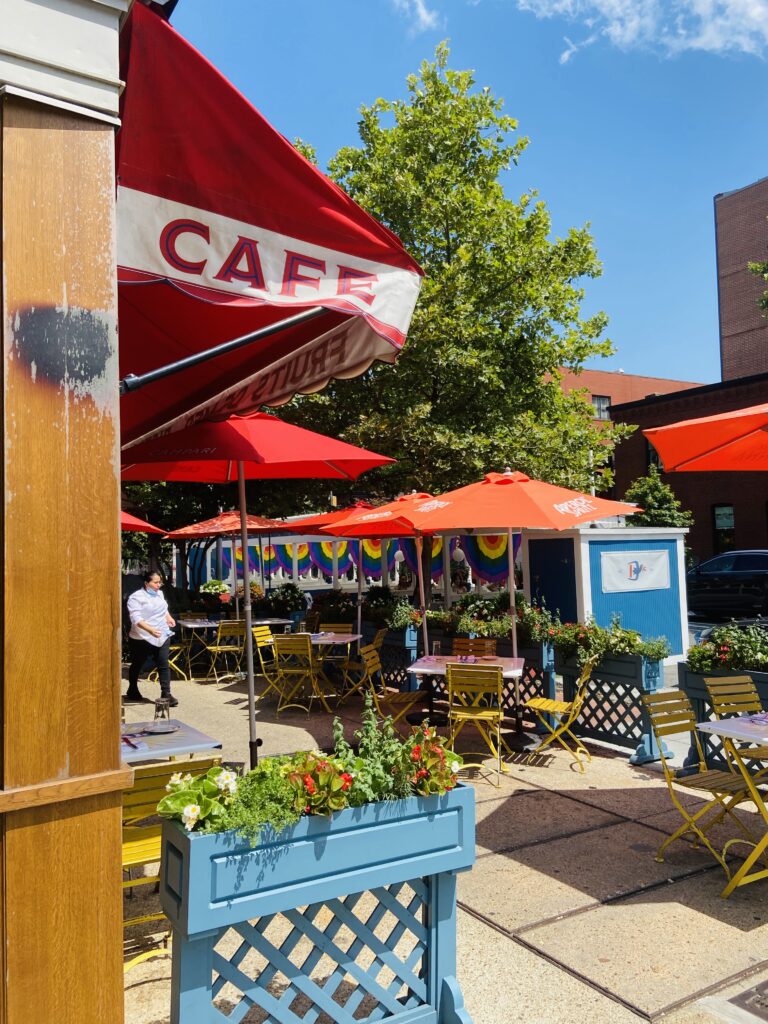 While in DC on this last trip, we spent a full week there working during the day and eating our way through the city at night.  While staying in the Logan Circle area of the city, we found so many amazing foodie spots to eat at in DC during our stay!  We ate at some many great spots but overall, the following foodies spots were definitely our favorites for various reasons and well worth going back to if you're in the DC area.

We love Spanish food and when we find a good Spanish place, we stick with it.  This Barcelona Wine Bar in the Logan Circle neighborhood had delicious Spanish food, lovely Sangria and a cool ambience.  We also ate at Jose Andres' Jaleo while in DC and while I wanted to be blown away, it wasn't nearly as good as Barcelona Wine Bar for both food and ambience.

This famous restaurant in the Logan Circle area was a couple blocks from our apartment and we managed to snag a 2:30 lunch reservation our first day in town to try it out.  Needless to say, it did not disappoint and was probably our best meal of the entire trip.  I had their roast chicken and it was to die for.  Also, the ambience here is so wonderful – modern French bistro at its finest.
On our last day of the trip, Nick's brother flew in to meet us before we headed out to a family wedding and we stopped here for drinks and appetizers on their outside patio.  We had no issue grabbing a table around 4pm for drinks outside so if you're in the area, don't hesitate to stop here and try it out – it was delicious!

This little Italian spot, also in Logan Circle, was also a couple blocks from our apartment and we had a fantastic lunch here.  Their al fresco patio is gorgeous with hanging plants and cute bistro tables and it was the perfect ambience to go with delicious food.

The famous Milk Bar has a location in Logan Circle and we couldn't help but try it out.  We've had some of their stuff before but never their flagship Cereal Milk ice cream.  I wasn't completely sold on the hype but it was a fun foodie spot to enjoy, especially to cool off in the Summer.

In Georgetown, DC's location of the famous Levain Bakery sits on the famous strip through the neighborhood.  We grabbed two of their famous cookies after dinner one night and enjoyed them on the 40 minute walk back to Logan Circle.
Headed to DC?