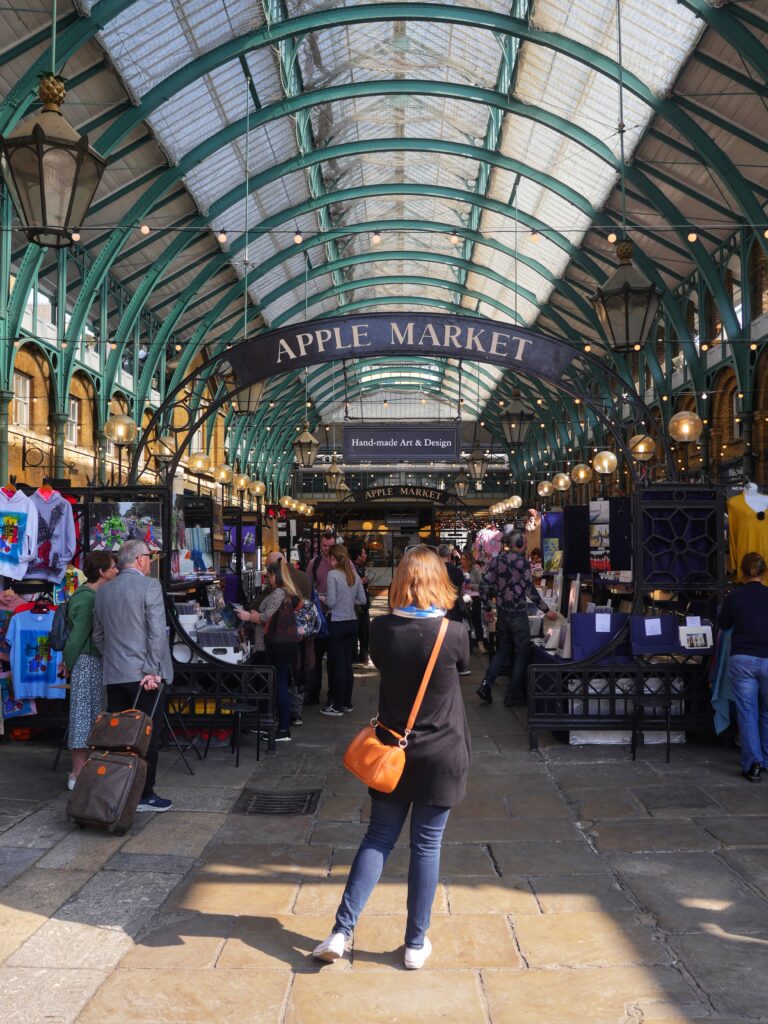 Outfit Details:
Old Navy Dark Skinny Jeans (similar) | Zara Long Black Cardigan (similar)
Kate Spade Barrel Bag (similar)| White Low Top Converse
So you want to go to Europe for a vacation but you're worried about the cost?  I hear a lot from people about how expensive Europe is and yes, it can be.  But, you can also do trips to Europe, London specifically, more inexpensively too!  Travel really depends on so many factors in terms of cost so if you know how to make your trip less expensive, it opens up a world of options for you to explore without spending a ton of money.  Here are my best tips for a less expensive trip to London and how to explore the city without spending a lot!
Walk and See the Sites
If you're headed to London when the weather is nice, walking is the best option all around!  You'll see more of the city and the sites along the way.  When in London, if it's less than an hour walk, I always choose that option over any other transportation option.  The city in general is very easy to get around on foot and it's also free.
Take the Tube, Forgo the Taxi's
I'm a big fan of public transportation and especially when traveling as it's usually efficient and low cost in Europe and much of the world.  London's Tube (subway) system is efficient and good cost to get around London and to save time and money, I'm always a fan of taking the tube.  While there are taxi's galore in London, it's definitely a lot cheaper to take the Tube and will save you a huge amount of money while getting all around the city.  Also, the Tube station is so easy to use that you don't even have to buy tickets anymore -simply use Apple Pay on your phone as you enter!
Eat at Pubs in Local Areas
Looking for cheaper(er) food in London?  Head to the pubs, but the caveat here is to go to the pubs in local areas versus the touristy areas which will always be more expensive.  Plus, the servings are usually big in the pubs so if you want to go a step further, share!
Also, find places that don't require reservations.  I share all the places to eat in London without reservations here.
Visit the Free Museums
London is full of museums and most of them are free to visit!  One of our favorites that we usually stroll through when in London is the Natural History Museum, but there are so many amazing options that don't cost you anything to visit.  This is also a great option for when the weather isn't great and you don't want to be out in the pouring rain!
You Don't Have to Go Inside Everywhere
One of the things we do a lot when we travel to save some money is to see the sites from the outside and not always have to pay to go inside.  Most landmarks or sites when traveling are totally free to wander around the outside, take as many pictures as you like and explore.  It's usually when you go inside that it costs so if you're looking to save money, you don't have to go inside everywhere!
Spend Time in the Parks
London has incredible parks and lots of them, so if the weather is nice, it costs nothing to spend time in the many beautiful parks of the city.  From Hyde Park to Battersea, there are endless options to enjoy London in the great outdoors if weather if permitting.  And when the weather is good, London comes alive in the parks so take some food and enjoy a long afternoon enjoying the city for no cost at all!
Headed to London?