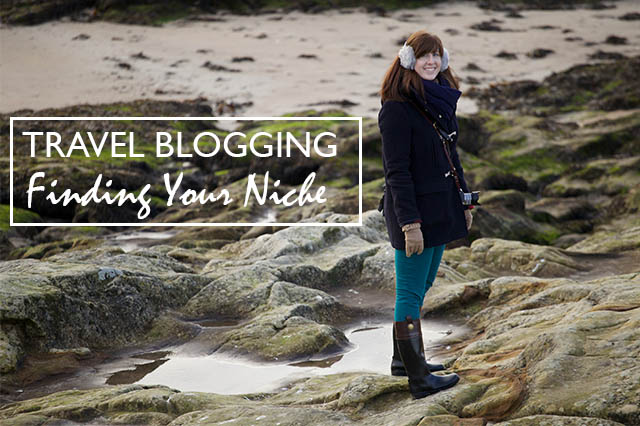 I've written a number of posts over the years on the topic of blogging, on tips I've come across, advice to those just starting out and a bunch of random topics in between and if you're curious, you can scroll through those posts here.  Lately I've had a lot of requests for more of these types of posts and on blogging tips once you've reached an intermediate level so this week I want to dedicate each day to a different topic on travel blogging in particular, though all the topics could easily be applied to all types of bloggers.  I feel like there is a lot of information out there circulating about how to start a blog and tips to make it grow, but once you are in the game, I wanted to talk about some of the blogging strategies that I've used here on my blog and maybe some of these strategies and tips could help other bloggers in their search for how to grow their own blogs.  So here is my advice for the bloggers, travel bloggers in particular, that are in that second stage of growing and moving their blogs forward to the next level.  
Starting out today, we're going to talk about finding your niche in the blogging world.  Now more than ever, blogging is a competitive business.  There are blogs out there for all matter of topics and within each topic there are thousands out there.  It's important in this scenario to make sure you're blogging in the right niche for you and the only way a blog can be successful anymore is if readers want to come to your blog over and over again and if they identify with the niche you're representing.  There are travel blogs galore out there and so it took me a while to figure out exactly what my individual niche is, what I can offer that not many others can but once I did, I saw significant growth in my blog.  My individual niche became promoting travel to people who might not necessarily think it possible, to provide inspiration for people living in the States and want to travel abroad often and to promote the amazing things travel can bring to one's life and how it will change you for the better.
Every blogger needs to at some point as their blog grows, take a look at what kinds of posts are popular and what your readers want and what you want to write about.  It's a process of determining who you are as a person, who you want to be as a blogger and what niche you want to represent.  So to go through this process, here are some steps I found useful!
Take the Time
The process of figuring out which niche you fit best into and applying that to your blog takes time.  Don't rush this portion of growing your blog.  Take the necessary time to figure it out, do your research and spend time thinking about which niche you want to grow in and what will make you successful.
Do Some Soul Searching
One thing about this blog I've found over the years is that there have been numerous instances where I've had to do some real soul searching to figure out if it was worth it to continue blogging and if the work and effort put in were really worth it at the end of the day.  I've had days when comments have completely ripped me apart or when I'm completely uninspired and question it all, but it's those moments when we can do some real soul searching and figure out what we want, that will only make your blog more successful and relatable to readers.
See What's Out There
It's important in any business to see what's already out there in terms of "competition."  I use quotation marks because I believe that blogging is not really about competing with other bloggers because no one says you can't read 10 different travel blogs and have each one offer something different, but it is important to know what else is out there in your niche.  See how other people are doing it and see how you want to be different.
Determine What You Don't Want to Be
It's important as you take intermediate steps in growing your blog to really determine what kind of blogger you want to be in your niche but perhaps more importantly, what you don't want to be.  I have over the years learned some of my best lessons by watching other bloggers do things I didn't like and learning from their mistakes.  Realize what you don't like in blogs you follow and don't make the same mistake.
Make Goals to Move Forward
Blogging is a side job, it really is if you're doing it to be successful.  It takes a ton of time and effort (and sometimes money) so treat it as such.  Make goals to strive for and follow through.  Use your niche to propel you forward in certain goals you want to achieve and try to be the best in that scenario you create.