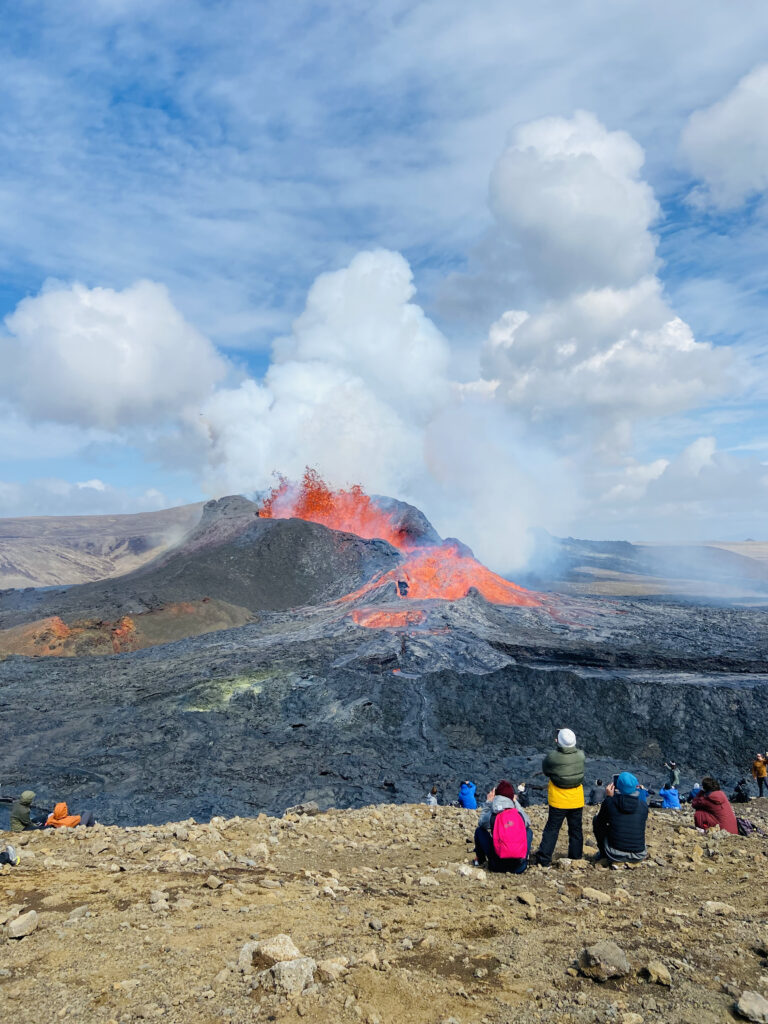 2021 was the year that we all thought life would return to normal and while there are some moments in my mind from this year that feel almost normal, the truth is that we're still very much in this pandemic.  I think going forward, it's not so much about returning to normal as it is about learning to live with COVID in our society and I think that will apply to travel in a big way going forward.  All in all, we were able to travel a lot more this year in 2021, at least more than 2020 obviously and once we were vaccinated in April, we decided to indulge throughout the Spring and Summer and we saw a lot of familiar places this year.  If anything, 2021 was the year of the return to favorite spots for us, part one at least.  I think 2022 will be part two of that venture as 2020 really made us miss all these amazing places we've been and the comfort of traveling back to your favorite places sometimes is really all you need to fill the hole of not being able to travel at all for an entire year.
As I look back on our travels in 2021, we only made it out of the country once, to Iceland in May, but we did get to explore a lot in the US this year.  All in all, I'm glad with the travel we were able to do and I look forward to much more travel to come in 2022!
Favorite Travel Moment 
This might seem like a very trivial thing to remember so fondly but for me, my favorite travel moment in 2021 was one of our nights in Reykjavik in May.  We rented an apartment and had walked to a food hall in the city for dinner that we've never been to before.  Iceland had just lifted their mask mandate and we spent the evening sitting at a bartop, eating the most delicious dinner, drinking wine and talking with our server about life.  After almost a year of not eating out much, it was one of those nights that just made you really understand what we take for granted and what the pandemic took from us in our lives.  For Nick and I, eating great food in a cool restaurant is one of our favorite things and to be able to do that again, to sit there together in the moment and really taking it all in, was perhaps one of my favorite moments of 2021.
Favorite Reoccurring Travel Moment
We spent a lot of time in Pasadena this year where my parents live and I've been so thankful to have them on the Mainland again after their time in Hawaii.  It's been so nice to be able to drive down and see them and we spent quite a bit of time there this year.  While we go a lot and will continue to, Pasadena was definitely my favorite reoccurring travel spot this year.
Biggest Travel Surprise 
In May when we went to Iceland, we decided on our last day somewhat spontaneously to go check out the active volcano erupting there.  I really honestly had no expectations and had no idea what we would see from an active volcano.  The biggest surprise of my year was the incredible moments we had up there on that mountain watching the volcano erupt every 10 minutes, spewing lava a color I didn't even think existed in nature and oooooohing and aaaaawwwwwing at this incredible natural event.  I wrote about my reactions from that moment but it was truly the biggest surprise of the year and experiencing that.
Best Hotel Stay 
The Fosshotel Glacier Lagoon Hotel in Eastern Iceland was by far my favorite apartment of the year and perhaps my favorite hotel in Iceland that we've ever stayed at.  It was a welcome surprise for our time in Iceland, in a country that we love so much and were so excited to return to.
Most Emotional Travel Moment
In July, we spent a weekend in New York City to sort of cap off our Summer before I started a new job in August.  We got in late Friday night and had to change our dinner plans due to our plane being delayed.  So we dropped our bags off at our Midtown hotel and just started walking.  We ended up at Katz's Deli (which was amazing) but in the 30 minute walk there, New York was alive.  The lights, the people, the sounds… it was like a city that was asleep just waking up again and so beyond ready for the next adventure.  That energy really revitalized me and that weekend was one of the best of the Summer for me… despite the heat and humidity, just feeling alive, walking around, taking the Subway, eating great food.  It boosted me in a way that I'll always be thankful for.
Most Beautiful Destination
In June, we had a family wedding outside of DC so Nick and I decided to make a trip out of it and spent 5 days in a brownstone apartment that we rented on AirBnB prior to the wedding in Logan Circle.  We've been to DC several times but have never stayed in this area and we fell in love.  The townhouses, the tree lined streets, the shops and restaurants. The city was so beautiful in June and we walked everywhere, taking it all in.
Favorite Landscape
After years of attempting to get to the Eastern side of Iceland, we've always had issues come up like sickness or weather that have prohibited us from getting over to that area.  But finally, this year we made it and it was well worth the trip.  We saw Jökulsárlón, Diamond Beach, Höfn and the beautiful landscapes that create this part of Iceland.  While we've been to Iceland numerous times, it was so incredible seeing a new part of the island and the landscapes there.
Favorite Country
As we only ventured out of the US for Iceland, I'll of course call Iceland my favorite this year.  It took a lot to make that trip happen but I'm so very glad that we did.  From spending a few days in an apartment in Reykjavik to driving out East where we'd never been before, our time in Iceland this year filled up my heart so full.  I love Iceland so dearly and to be able to have it be the only place outside of the US we made it this year, made it even more special.