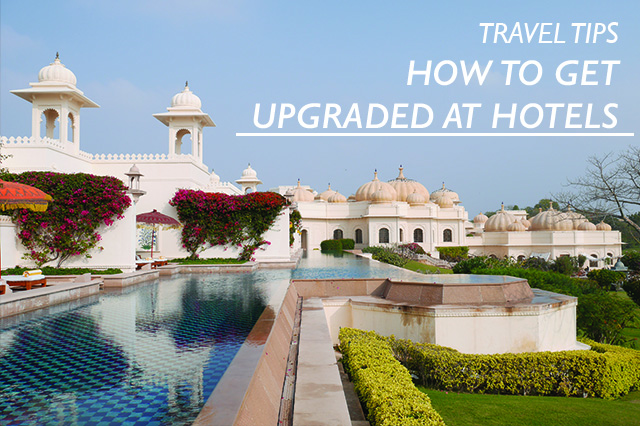 We've started getting upgraded a lot at hotels when we travel and one of my favorite things is getting an upgrade to a beautiful room with more space and a gorgeous view.  The thing is, getting upgraded at hotels is a whole lot easier than getting upgraded on flights, so I try to really take advantage of upgrades at hotels when traveling.  It's actually a lot simpler than you think and here are some good options to try to get that beautiful corner room!
Contact the Manager Before Your Stay
Even if I'm not working with a hotel on a media stay for a trip through my blog, I will often email the general manager of the property a couple weeks before our stay and introduce myself, mention I'm a travel blogger and that I'll be reviewing the hotel after my stay.  Even if I'm not getting a deal on the hotel through my blog, the majority of the time they will offer a complimentary upgrade because they want you to have the best experience possible for your review.  Hotels hate nothing more than bad reviews online that anyone can find on the internet, so when you can, ask.  It definitely can't hurt!
Create Connections with Staff
I work a lot with hotels and hotel chains when we travel and keep a list of contacts for major brands or companies so that when I know I'll be heading to another one of their hotels, I can keep that connection alive.  Keep your network active and when you know where you'll be headed, many times those connections you've already made can really help to put you in for an upgrade.
Ask at Check In
If all else fails, go ahead and ask if there are any upgrades possible at check in.  Explain that you've had a horribly long travel day or you're celebrating a special occasion and chances are if you ask nicely and they have a room available, they'll offer some sort of upgrade.
Join Loyalty Programs
Travel really is becoming all about loyalties, whether it's airlines or hotels, companies really want to promote their brands and they want your loyalty.  Some hotel loyalty programs offer upgrades when available as well as offering free nights that you could potentially use for your own upgrade down the road.