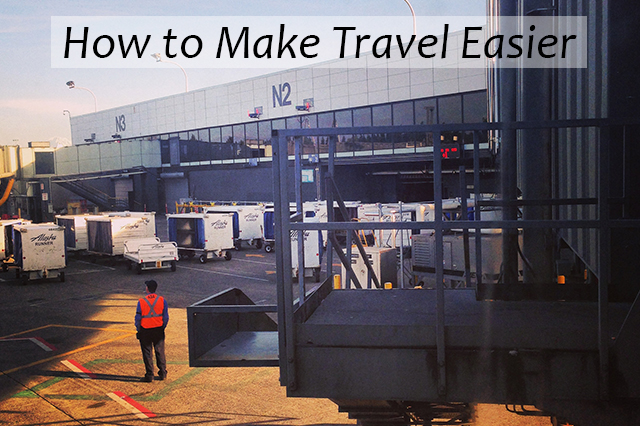 Travel can be exhausting and infuriating and full of obstacles, but it is also one of those things that is incredibly fulfilling and substantial.  Over the years I've figured out ways to lessen the obstacles of trips, to make the amazing moments prevail over the ones that might not be so easy to deal with or that are out of our control.  So when traveling, here are some ways to make those moments that seem completely draining while traveling a little bit better and to make your travels just a little bit easier so you can have that trip of a lifetime on every adventure you take!
Don't skimp on the first night's hotel.
This is something I have started doing more and more even if we are trying to save money in other places on the trip, don't skimp on your first night somewhere.  You arrive tired, worn out and exhausted anyway, make sure you have some place good to stay the first night and save money elsewhere.  That first night is perhaps the most important so pick a good place!
Upgrade to premium economy.
If you have the chance, book your long haul flights in premium economy.  We don't always do this, but when we do, it makes all the difference.  It's usually not that much more money and the comfort it brings while traveling makes all the difference.  Plus, you're more likely to get upgraded from Premium Economy if the flight is oversold so it's a win-win.
Eat regularly and well.
I don't know about you, but I don't do well if I don't eat.  Travel throws you off your schedule and our of your routine, so make sure to get on a travel schedule where you are eating and sleeping regularly early on on the trip.  It will make all the difference if you are eating regularly and eating well.
Don't overbook yourself.
A lot of travelers try to fit in too much in a place and overwhelm themselves.  Make it easier on yourself so you enjoy it more by not overbooking yourself.  See what you want to see and don't worry about seeing everything… you'll feel so much better!