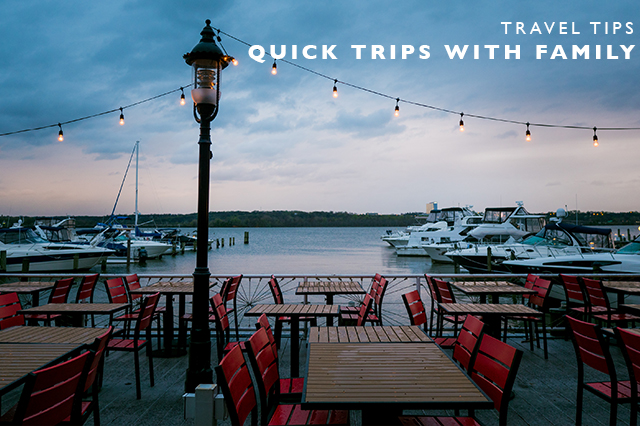 Nick and I have done a couple trips recently with family as we've traveled to Washington DC and most recently to Reno, Nevada for family events.  And while we've done larger family trips in the past like when we traveled to Europe with Nick's parents and grandma, these smaller quick trips with family are different in their own way.  Traveling with family is a lot different than traveling on your own, and while it's nice to spend time with family on the road, there are still some things that come in handy to know beforehand.  So here's a few of my best tips for quick trips with family for your next adventure as a group!
Make your Own Bookings
My tastes in travel accommodations and airfare are quite different than family members of mine, so when booking a trip with family, it's good to make your own bookings.  I am very specific when it comes to hotels, so that I always make sure and book myself.  For airfare, I like to make sure I'm getting the miles and I'm choosing the seat I want and the airport I'm flying in to, so it's important to make sure you're doing that booking as well.  Your whole trip will go smoother if you make your own bookings and be comfortable along the way.
Keep Time for Yourself
Trips with family can be stressful when you have so many different people involved, so be sure to keep time for yourself and your partner/spouse as well.  There will be times when you want a little break, so work that time into the itinerary if possible.
Don't Feel Like You Have to Do What Everyone Else Is
Often when traveling with family, you might feel like you have to stay where everyone else is or carpool with everyone else or be on their schedule – the truth of the matter is, you don't.  Do what feel comfortable for you.  The whole trip will be easier if you don't feel like you're trying to make everyone else happy.