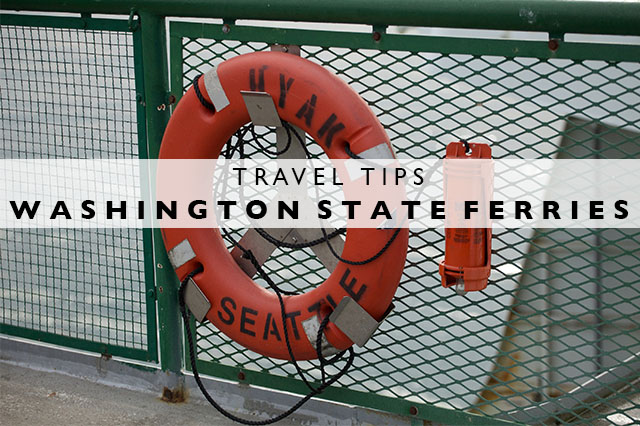 After making the trip to the San Juans and Whidbey Island in Washington State in the recent years and then subsequently writing about them here on Land of Marvels, I've noticed that I've gotten a lot of questions about the ferries to get to these destinations.  So, since these are such popular destinations and because there are so many places to get via ferry in Washington State, look no further than this dedicated post to all you need to know about the Washington State ferry system and all the answers to questions you might have!
You don't need to buy tickets in advance.
Unless you have a very specific type of vehicle (like a trailer or something), you don't need to buy tickets in advance.  Just head to whatever ferry port you're leaving from and there will be a booth where you buy tickets.  They will then usher you into whatever line is next for the boat.
The lines can get really long.
In many cases in Washington State, ferries are the only way to get to some of these islands, so naturally, the lines to get on the ferry can be horribly long.  We waited over an hour in line for the Whidbey Island ferry a couple weeks ago and I've heard of even longer waits, particularly during the Summer or over holidays.  So know ahead of time, you'll probably be waiting for a decent amount of time in line.  Follow the signs, wait where you're supposed to and be patient.
Use the website for information in regards to traffic, boat schedules and pricing.
Washington State has a great website for all the information about ferries.  They have videos showing lines and wait times, they have updated information if boats are full or how many spots are left available as well as all the pricing and schedule information.  It's also updated really frequently and can be a great resource, so use it!
Stay near your car.
After you get into the waiting area for the ferry, you'll generally have some time before you start loading on to the boat itself.  However, stay close to your car in case that comes up quicker than you thought.  I've seen cars left unattended and having people just drive by them in the line if people went off to get something to eat or drink and missed the call to load the ferry.  So stay close by!