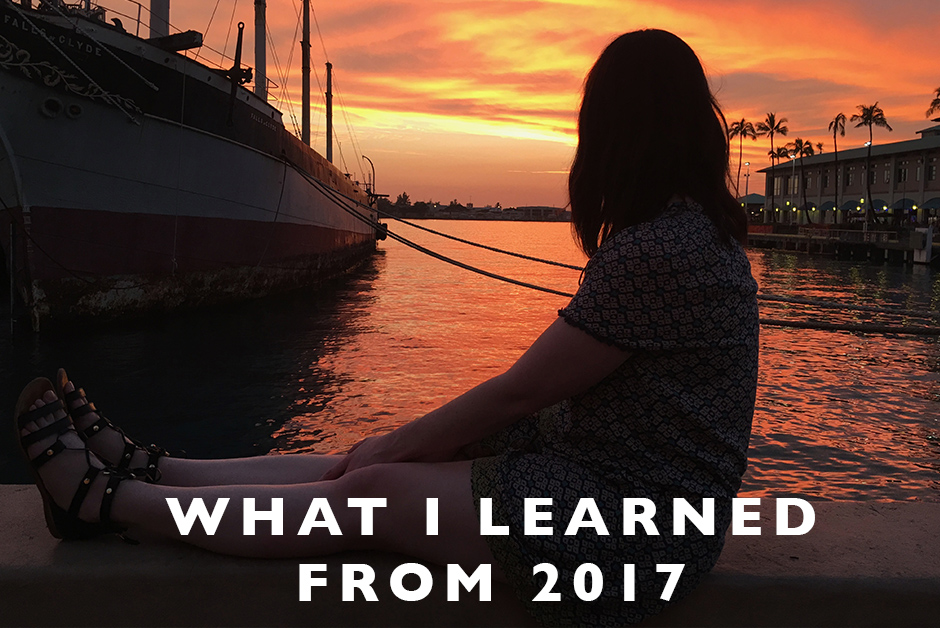 About a month ago, I sat down one evening and wrote something for this post today.  I wrote how this year brought emotional challenges for me, about how relationships really changed in my life this year and how half way through the year, I found myself a little lost.  And while all of that is honest and all of that is worthy of a post in itself, when I came back to it later, it didn't seem right.  You see, a couple weeks ago a family emergency occurred in my life and what I walked away from it with was a changed perspective on how I look at the world, how I live my life and what my hope for the future will be.
I'm not going to go into details about what happened and the events that led to perhaps the most emotionally heavy 24 hours of my life will remain a private matter, but in short, I walked away from it changed.  And as cliche as that sounds, it's profoundly true.
For anyone that's experienced a deep emotional pain, when as humans we completely break, when we can only take so much, when we experience loss or heartbreak, you'll realize that in that breaking, in that sadness, it takes hold deep within you.  It grabs hold of every part of you and like an anchor, drags you deeper than can breath, holding you under and leaving you gasping for air.  Pain is an emotion that perhaps best represents humanity – we've all felt a deep emotional pain in one way or another, we're united in the realization that seeing someone you love in excruciating pain is one of the very worst things to endure.
But in that pain, in the sorrow and sadness that accompany it, the one thing I have realized this year is that there is no way out of the darkness except to go through it, step by step.  I've realized the true meaning of forgiveness, of an open and enduring heart, of honesty in the face of complete destruction.  I've realized that kindness is the cornerstone of humanity and that there is no limit to the agility of the human heart.  Pain will try to break us, it will try to destroy the humanity within us, but it is also pain that unites us and makes us stronger.
Life isn't about what you have in your closet or what car you drive, it's not about how much money is in your bank account or what your job title is.  Life, this precious life we all get to live, is about people.  It's about family.  It's about love.  And at the end of the day, even in the pain and sadness around us in what seems like a constant flow of destruction, life is still about hope.  Without hope, without faith in a better tomorrow, without a strength to fight through, we have nothing.
So at the end of 2017, I'm ending the year embracing hope.  I'm embracing kindness.  I'm embracing strength and peace and love. I'm embracing the hope of seeing the sunrise tomorrow and the sunset at the end of the day.  I'm embracing the idea that humanity is stronger together, that people are inherently kind and that when faced with the darkest of days, we're strong enough to make it to see the light on the other side.