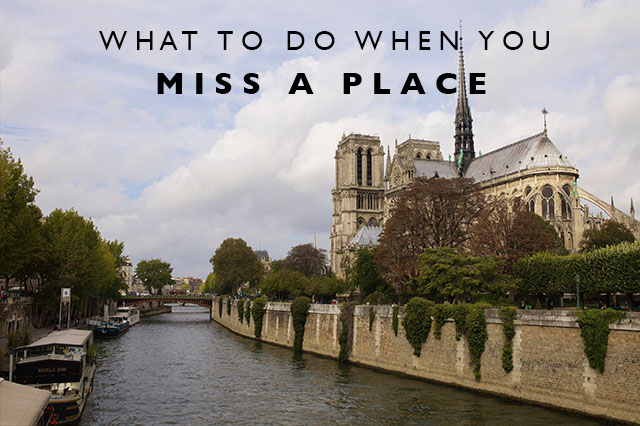 I often find myself missing things about places we've traveled to, whether it's Cambodian BBQ which we crave all the time or the feeling of wandering the streets of London, it's easy to get a sort of reverse homesick for a place.  Lately I've been craving France.  It's a common thing for me to miss my favorite country, but lately I got to thinking about how we can cure that craving for a place even when at home.  We'll be wandering French streets in just a couple months, but in the meantime, I often need some comforts to remember my beloved France.  So if you're missing a place you love, here's a few ways on what to do when you miss a place!
Find a local authentic restaurant.
One of my absolute favorite ways to comfort myself when I'm missing a place I love, find an authentic restaurant.  We're lucky in Portland in that we have amazing ethnic restaurants, so find a place that serves food from that country you're missing and indulge in culinary comforts!
Look at photos from past trips.
I love going back through old trips and looking at photos of Nick and I in our favorite places.  So if you've been to your favorite destination in the past, take a look back down memory lane!
Read old posts or journal entries you wrote while there.
One of my favorite things about having a blog is that it's like a diary of my travels.  So when I'm missing a particular place or memory, I'll go back through my archives and re-read my thoughts and memories, as well as looking at all the photos.  It's a great way to cure reverse home-sickness!
Book a trip back!
The best cure for missing a place?  Book a trip back!  There is nothing like that feeling of returning to a place you fell in love with the first time and reliving it all again!