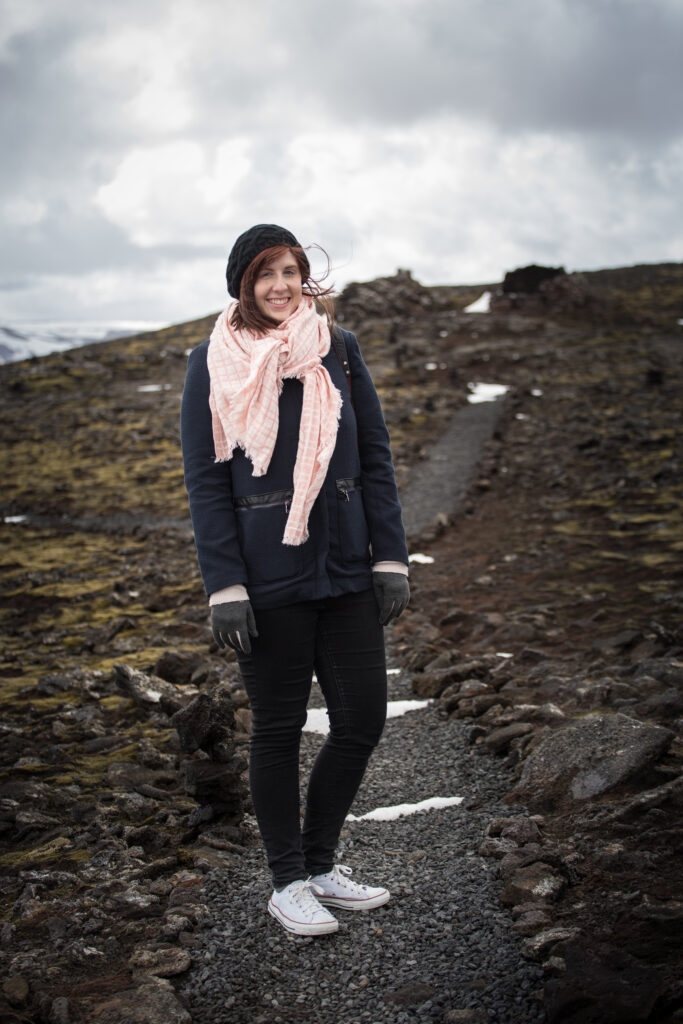 I often get asked what my favorite destination is that we've visited and while Paris is usually my answer to that question, there's another place in this big beautiful world that has touched me as deeply as Paris but in an entirely different way.  I'm a really emotional traveler, I feel really deeply about a place, and when I love it, I feel an almost spiritual connection to a location.  And so 5 years ago when Nick and I first visited Iceland over Thanksgiving break, a trip we booked somewhat on a whim a month prior to leaving, I left that trip with a profound sense of change in myself and the world around me.
You see, Iceland is a place that's hard to explain to people.  It's cold, yes.  It's barren, yes.  It's full of superstitions and fairy tales, yes.  But in order to really understand how Iceland will change you, you simply have to go.  You have to stand in those barren landscapes where the lava rocks go for miles and where the most beautiful olive colored moss covers everything in a soft cushion.  You have to stand on the edge of the island and stare out at the sea as it roars against the cliff below you, with a bright orange lighthouse shining a beacon of light out into the open ocean.  You have to stand above the Waterfall of the Gods at 2 in the morning under the midnight sun without another soul for miles and you have to witness the miraculous and incredible beauty of Iceland in its purest form.
Iceland has completely changed my life, no matter how cheesy that sounds.  I crave it, I dream of it.  And on those days when the world seems to be a little too much, I dream of selling everything I own and buying a little horse farm in the middle of the wilds of Iceland just to surround myself with beauty.  It's a place that I never counted on falling so deeply in love with, a place that captured my whole heart on that first visit 5 years ago.  And since then, we've visited multiple times and as we head back this week for our fourth trip, I'm sure there are so many more to come in the future.
I can't always explain to people what Iceland means to me.  It's not just that I love it, the beauty, the cold, the simple way of life.  It's that every time I step foot there something inside of me changes, something inside of me awakens and it brings me back to life.  The landscapes, the people, the stories of elves and fairies, the horses, all of it together creates a place that will always be a refuge for my soul.  And so as we embark on our fourth visit to this amazing country, I know another spiritual awakening is on the verge of happening.  And I know this sounds cheesy and cliche and everything else, but truly, a visit to Iceland will change your life – so what are you waiting for?
Headed to Iceland?