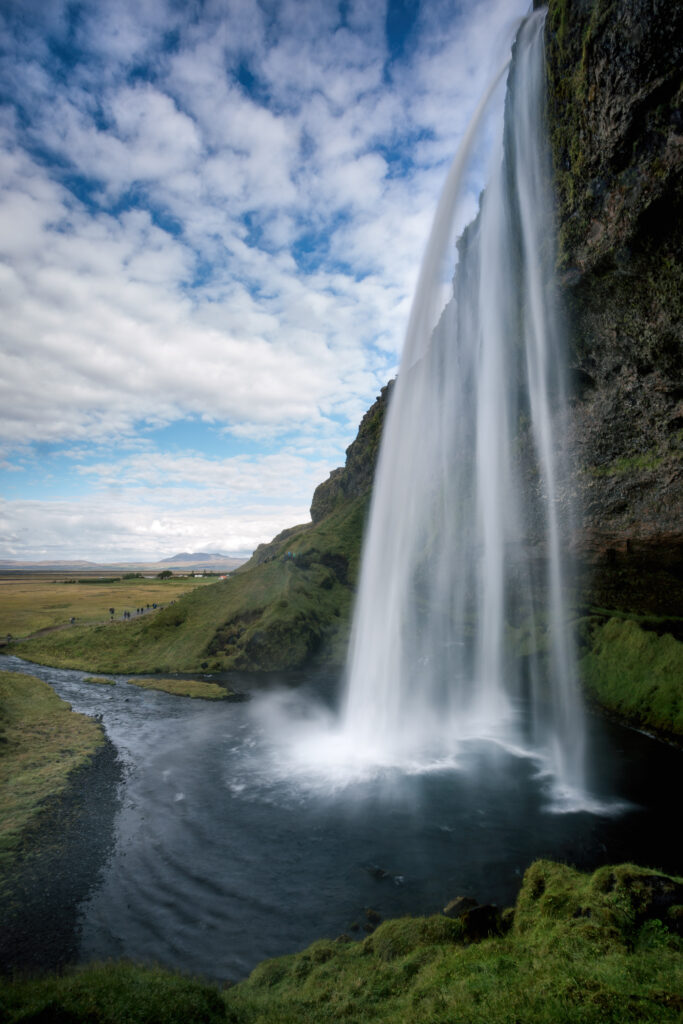 From the survey so many of you guys did for me a few months ago, one of the things you wanted to see more of here on Land of Marvels going forward was actual budget posts for trips.  And while in the past, I've shied away from these a little bit, I realize that it's super helpful to get an idea of how expensive travel is and how much you should budget for a trip.  So before I jump into today's post and future budget posts, let me preface this by saying that I don't really try to stick to a strict budget when traveling.  Of course we have a general budget for the whole trip, but we're not pinching pennies by any means, so if you need to be on a stricter budget for your trip, then adjust as needed for your own situation.  Today I'm sharing a complete budget for 4 days in Iceland.
This year for our annual Thanksgiving escape, we wanted to head somewhere snowy and magical – enter our fourth trip to Iceland, one of our all-time favorite places!  Below is the total budget for this trip, which included a total of 4 full days in Iceland.  Hopefully this will help you plan your own escape to Iceland and give you an idea of how much you might want to budget for your own adventures!
AIRFARE
$199.80 for 2 people using Alaska Air Miles – from Portland – Seattle – Keflavik
$275.92 for 2 people using Alaska Air Miles – from Keflavik – Seattle
$100.71 for 2 people on Alaska Air – from Seattle – Portland
HOTEL
$576.50 for Iceland Air Hotel Vik for 2 nights
$217.90 for Radisson Blu 1919 Hotel in Reykjavik for 1 night
TRANSPORTATION
$555.54 for rental car for 4 days (large car with studded tires specific for Iceland)
EXPENSES ON THE GROUND 
This section includes everything we spent once on the ground in the destination like food, metro tickets, museums, etc.
$500 cash for everything while traveling
TOTAL = $2,426.37
WAYS TO SAVE MONEY
Fly on budget airlines like WOW Air which offer really cheap airfares to Iceland
Stay in cheaper hotels or rent apartments on AirBnB
Buy food from markets instead of eating out at restaurants
Go to Iceland in the off seasons like the Spring or Winter
Be organized for your days while traveling so you don't use extra money getting from place A to B when they are super far apart – plan out your days so you see things in the same areas and don't have to go too far


Headed to Iceland?