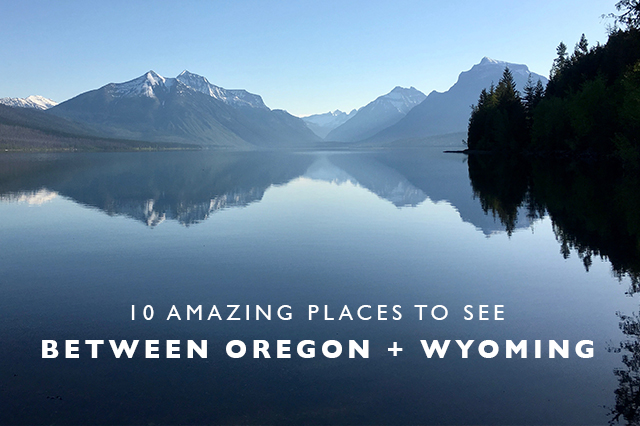 We saw a lot of amazing places on our road trip which led us from Portland to Yellowstone.  Though along the way certain things really stood out, whether it be cute little towns or amazing landscapes.  The Western United States has an incredible range of scenery and between the West Coast and Montana, there is so much to see and do.  Over the course of our road trip, here are 10 amazing places to see between Oregon + Wyoming.  This part of the US really is pretty incredible, so if you find yourself in this area, don't miss these amazing spots!
1. Palouse Falls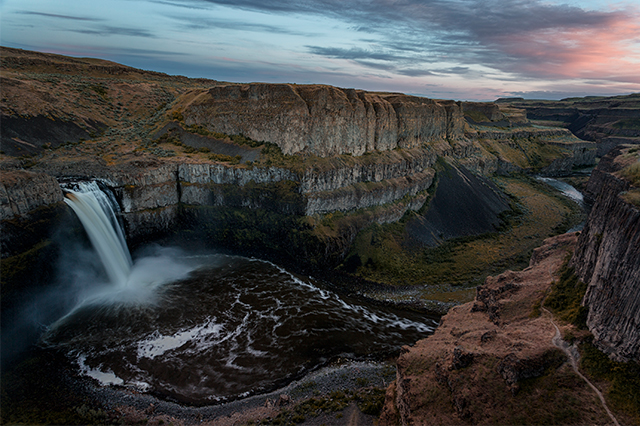 This stunning spot in Eastern Washington is a beauty, with the huge canyon and the water spilled into a pool below.  Catch it at sunset for an incredible view!
2. The Palouse / Steptoe Butte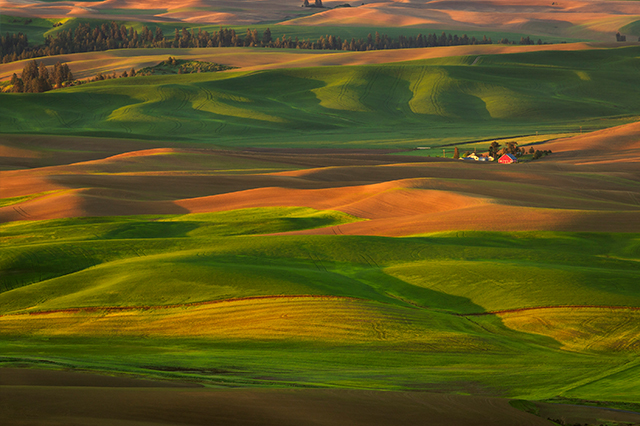 Known as The Palouse, this area of Eastern Washington is stunning to say the least.  From rolling green and gold hills, to lone cyprus trees that remind you of Tuscany, this area if beyond gorgeous.  It ended up being my favorite spot on our whole trip… simply breathtaking!
3. Walla Walla, Washington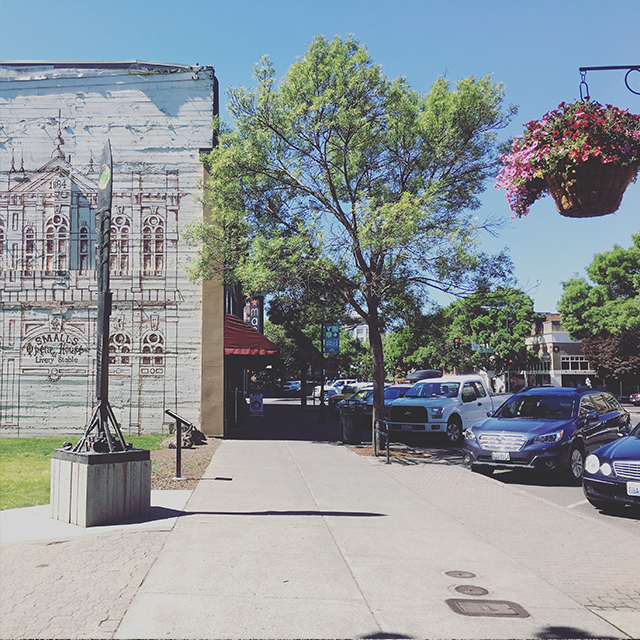 As one of the cutest towns in Washington State, I was anxious to explore a bit of Walla Walla.  Known for their sweet onions and apples, this adorable little town is a do not miss stop when in the area.
4. East Glacier National Park  – Drive to St. Mary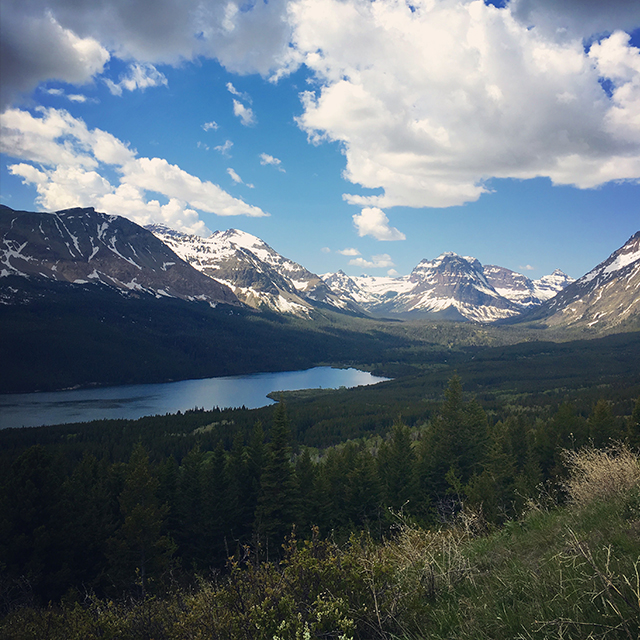 When visiting Glacier National Park, there is lots to do!  But one of my favorites while in the park is the drive from the East entrance to St. Mary, a drive that will take you over incredible vistas with scenery that rivals the best in the world!
5. West Glacier National Park  – Lake McDonald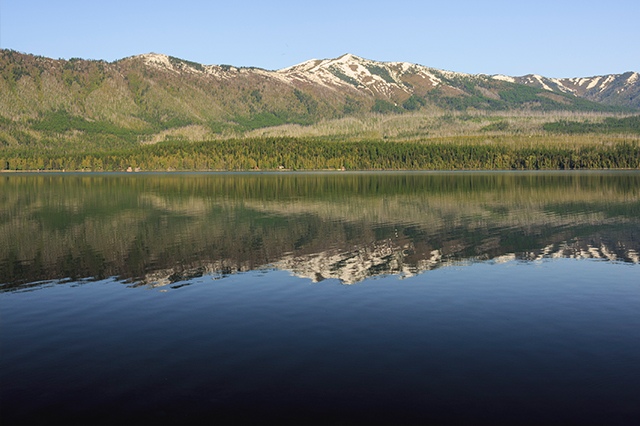 If you're exploring the West side of Glacier National Park, the stand out star is definitely Lake McDonald.  The pristine, calm surface of the lake perfectly reflects the mountains around it and is so beautiful.
6. Bozeman, Montana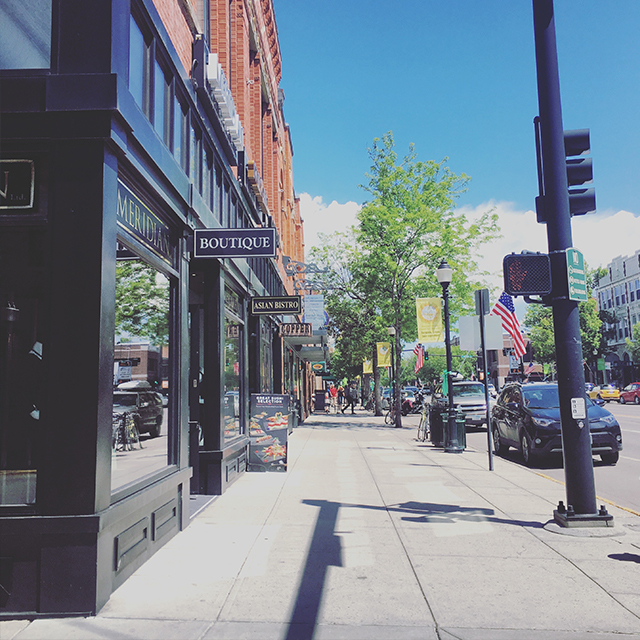 We stopped in Bozeman because Nick's aunt lives there and I had no idea what to expect.  Needless to say, I was blown away!  Bozeman, Montana is an adorable town with a great little downtown area full of amazing shops and restaurants.  When you're in the area, it's a great stop to make and explore.
7. Biscuit Basin, Yellowstone National Park
We did find Yellowstone a little crowded for our tastes, so some of the larger attractions like Old Faithful and Grand Prismatic kind of felt too touristy to really enjoy.  However I did really like the smaller areas of Yellowstone that weren't as crowded or well know, like the Biscuit Basin.  It's just a few minutes down the road from Grand Prismatic but was way less crowded so you really get to enjoy it a little more.  From hot springs to incredible colored pools, this was one of my favorite areas of the park.
8. Morning Glory Pool, Yellowstone National Park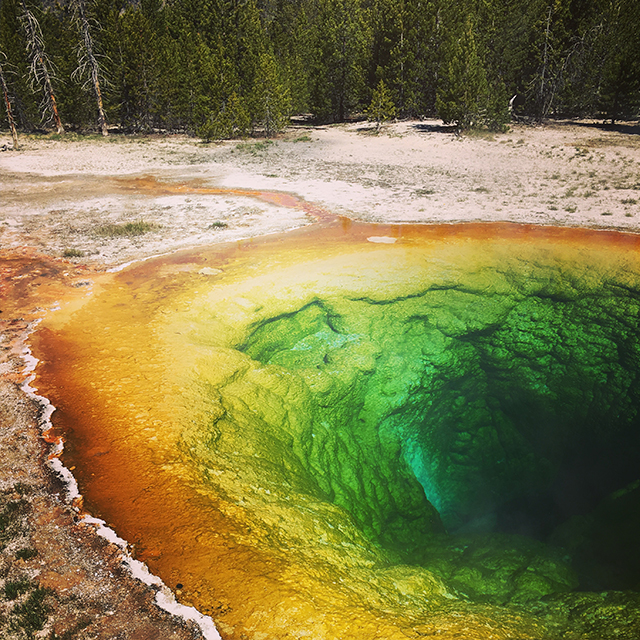 This famous multicolored pool at Yellowstone was pretty incredible.  It's about a mile hike back from Old Faithful and we did it in the mid-morning so that it wouldn't be so hot.  It also started getting really crowded when we were leaving, so go here first thing in the morning to really enjoy it.
9. Artist Point, Grand Canyon of the Yellowstone, Yellowstone National Park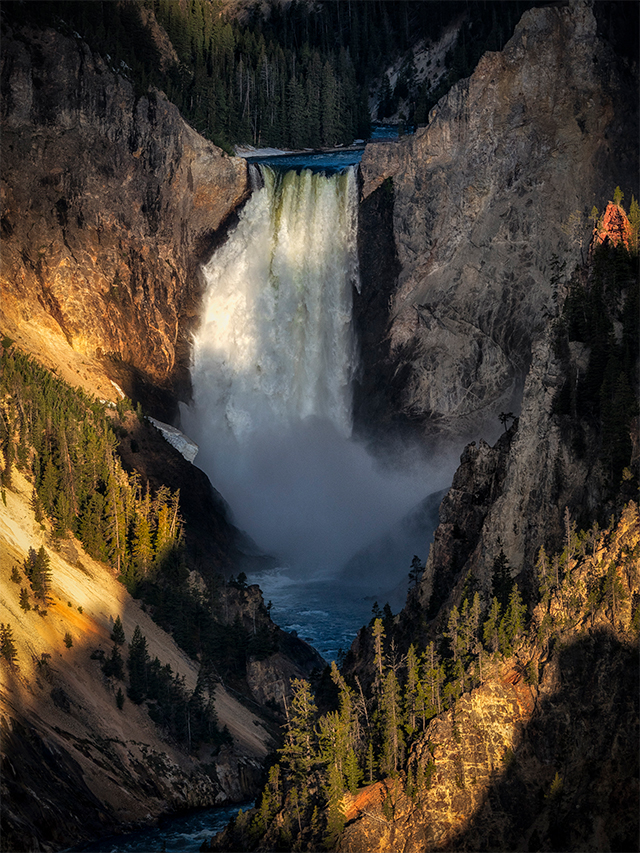 Our second day in the park, we really wanted to a quiet spot with no crowds for sunrise so we woke up before the sun and headed to the Grand Canyon of the Yellowstone at Artist Point for some sunrise photos.  The falls here are beautiful but the rest of the canyon landscape is gorgeous as well!
10. Ketchum, Idaho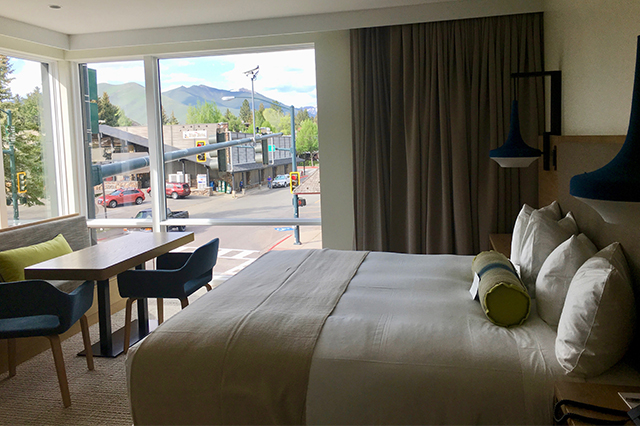 On our way home, a good stopping place was Ketchum, Idaho before we made our way back to Portland.  I had visited the Sun Valley area years ago, but was overwhelmingly surprised at how cute Ketchum is now. We really enjoyed our last night in the area (don't miss a stay at the Limelight Hotel here) and would for sure go back!