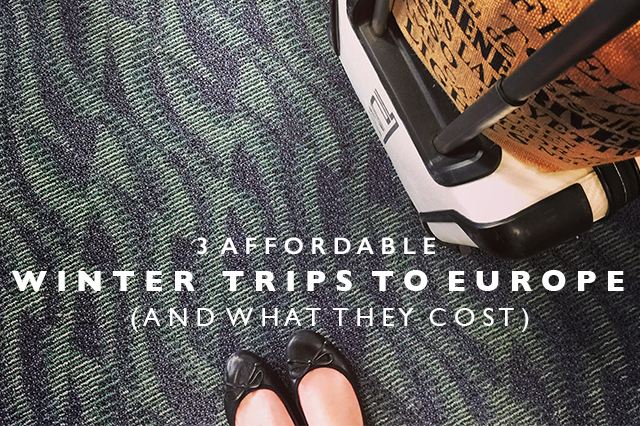 I hear a lot "travel is so expensive!"  And while yes, if you are just booking the first thing you see or not scheduling your trip according to dates you can travel cheaper, it can be.  But here's the thing, there are tons of locations and flights out there that you can get at relatively low prices.  When we first started traveling abroad after we got married, Nick and I would just search Orbitz not really knowing anything about airfare or how to get deals.  We always figured on planning about $1,000 per ticket to fly anywhere abroad from the US West Coast.  But in all actuality, we rarely pay that anymore and many times we're getting both tickets for not much more than that.  There are lots of ways to save on travel, but good airfare is one of the biggest.  So here today, I've found you 3 affordable Winter trips abroad (from the US) and I'm telling you what they cost!  If you're looking for a great Winter getaway with a lower price tag, I've got you covered!
All 3 trips below are to cities I have personally been to, as I wouldn't recommend them if they weren't great deals and great locations!
Los Angeles – London | $644.50/person roundtrip
6 Dec – 10 Dec
Book directly through Norwegian Air's website.  (Tip for flying Norwegian from LA, they fly Dreamliners on this route, so choose the last row of seats on the plane, they have a ton of extra space!)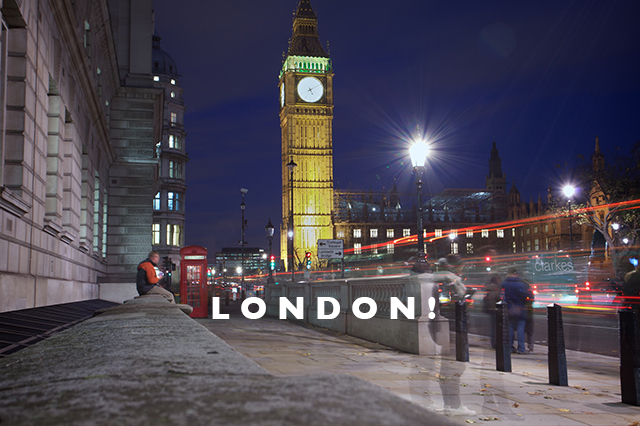 Fancy a Winter escape in one of the world's most beautiful cities?  I know that a lot of people shy away from visiting London in the Winter but hear me out… it's actually one of my favorite times of year there!  The crowds are smaller, the shops and streets are all decorated for Christmas and what better way to escape the rain than to sneak into a pub and enjoy a warm plate of fish and chips?  And with fares like this, I'd jump now!
Another great thing about this… you get to fly into Gatwick which lets you miss the craziness of Heathrow!  Once you arrive, grab a spot on the Gatwick Express which will transport you right at Victoria Station in London.
Need a hotel recommendation?  Here are my fave spots to stay in London.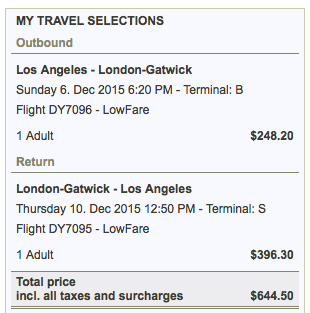 Boston – Paris | $359.35/person roundtrip
14 Jan – 21 Jan
Book directly through Wow Air's website.  (Tip for searching for the best deals, search in full month mode so you can see the best fares!)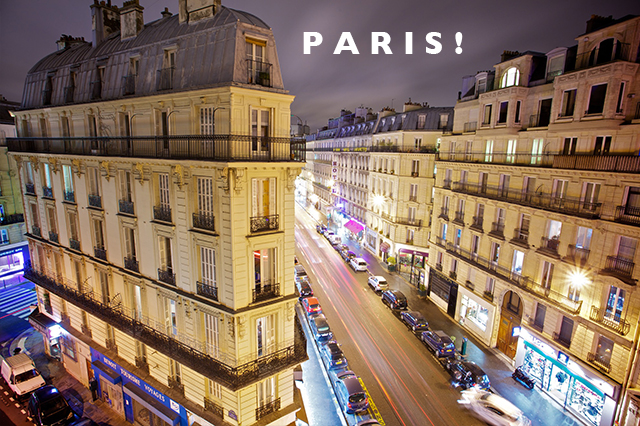 As the famous quote from Audrey goes, "Paris is never a bad idea."  I whole-heartedly agree and for $359 a person, if I lived on the East Coast, I'd be there all the time!  This flight from Boston to Paris via Iceland is a fantastic option for a trip to Europe.  I haven't flown WOW Air yet (I can't wait until they set up shop in LAX next year) but really with this fare, you can't really go wrong!  I would suggest however doing carry on only to save on fees and to make sure and read the fine print to make sure you don't have a lot of added extras on their fees.
But Paris in January?  Incredible!  Hardly any crowds, a chance at snow in the City of Light and the perfect excuse to bundle up and eat macarons along the Seine.  The other great thing about this fare, once you get to Paris, you can hop on a train for not much money and get pretty much anywhere in Europe or take a cheap EasyJet flight onto another warmer destination!
Need a hotel recommendation?  Here are my fave spots to stay in Paris!

Philadelphia – Rome | $935.48/person roundtrip
12 Jan – 20 Jan
Book directly through British Airways' website.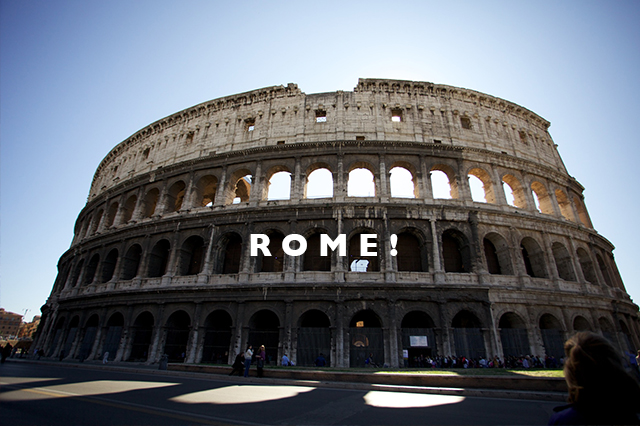 Looking at a Roman holiday?  Here's a decent deal from the US to Rome!  While it's not the cheapest of the three options it's on British Airways, which is one of my favorite airlines.  Even in economy, your going to get better service, food and an all around great experience.  The other great thing about this?  Coming back, it's a direct flight which means no stop overs and can save you a lot of travel time!  Take the chance to wander the ancient streets of Rome, meandering around the Colosseum and the Pantheon and eat as much gelato as you want!
Need a hotel recommendation?  Here are my fave spots in Rome!

*All of these fares were found on 11 November.