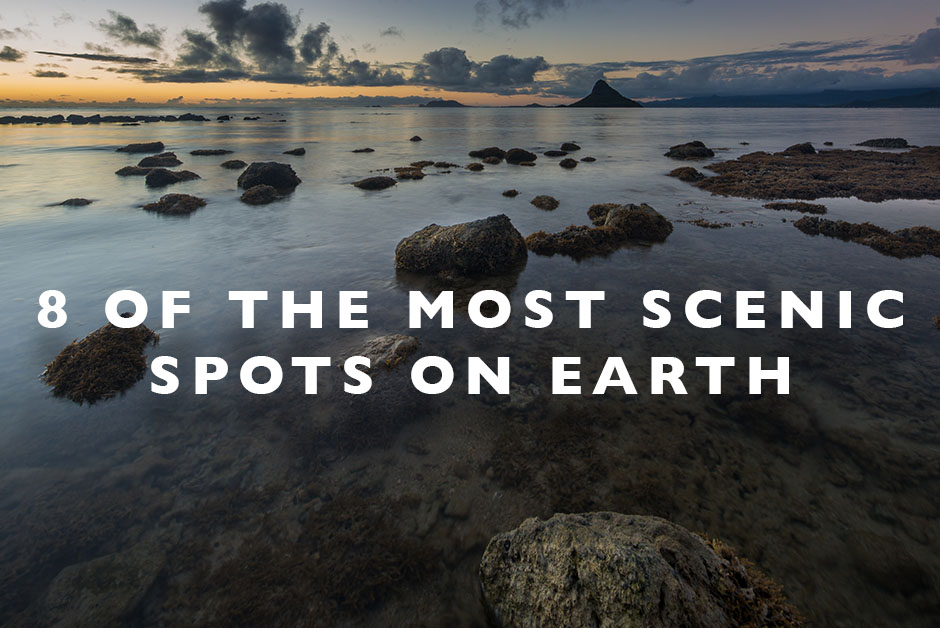 I've seen some pretty beautiful places over my years of traveling along with some pretty amazing sights and cities, but there is just something about a place that completely takes your breath away with it's scenery.  And whether it's somewhat man-made or totally natural, these 8 spots have completely blown me away with their incredible beauty and are 8 spots on Earth that make you stop and just say, wow.  So of all the places I've visited, these are 8 of the most scenic spots on Earth and I guarantee with take your breath away.

Lanikai Beach, Oahu, Hawaii, USA
While there are probably a lot of spots in Hawaii that could take this title, for me, my all time favorite is sunrise at Lanikai Beach on the Windward side of Oahu.  This pristine beach has offered some of the most incredible sunrises I've ever seen and whether the colors are soft pastels or bright reds and oranges, this beach puts on a show each and every single morning.  Couple that with turquoise water and a gorgeous white sand beach and you'll believe why it's on this list.

Snæfellsnes Peninsula, Iceland
Of all our trips to Iceland and seeing most of the island by now, still to this day I'm not sure I've seen anything in the world quite as incredible as the Snæfellsnes Peninsula.  There is a reason locals called this peninsula "Iceland in miniature," in that it truly showcases all the beauty of Iceland in one little area.  From incredible open stretches of road with the ocean on one side and the most incredible mountains you've ever seen on the other, to views you'll never forget, the Snæfellsnes Peninsula is truly a natural wonder of our world.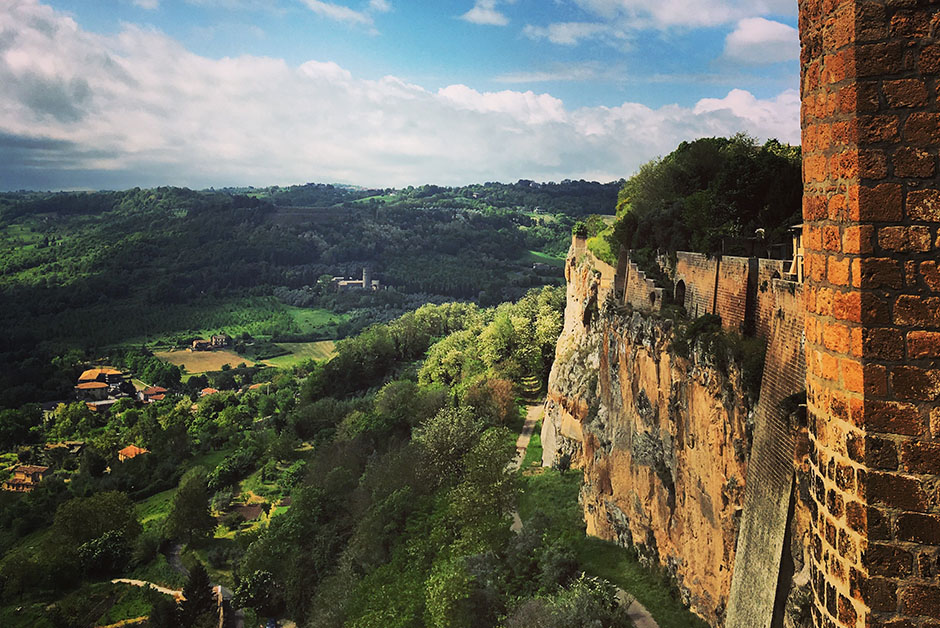 Umbria and Tuscany, Italy
I had to put both of these areas of Italy on this list because in my mind, they tie for being the most beautiful natural landscapes of Italy.  The vistas in this part of the country are breathtaking and looking out over rolling green hills and Cyprus trees for miles, coupled with ancient castles and tiny amazing little walled towns and Umbria and Tuscany are truly out of this world in terms of beauty.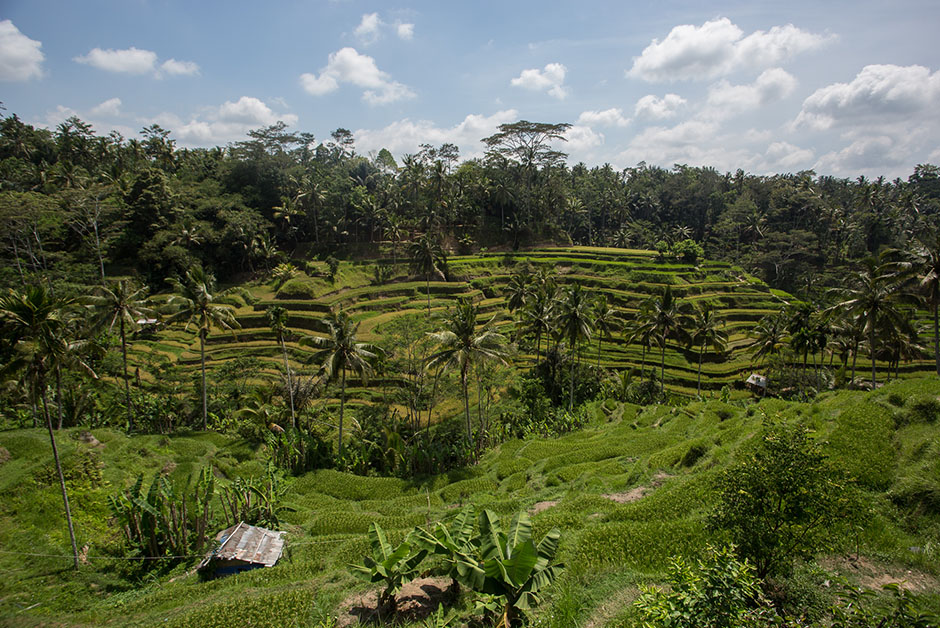 Rice Terraces of Bali
While these are technically manmade, I couldn't help but include them on this list because no matter who made them, they are pretty incredible.  These had been on my travel list forever and when I finally saw them, they took my breath away.  From how incredibly green they are to the incredible system of tiers and levels, while the entire island of Bali really could be on this list, the rice terraces on the island are my favorite!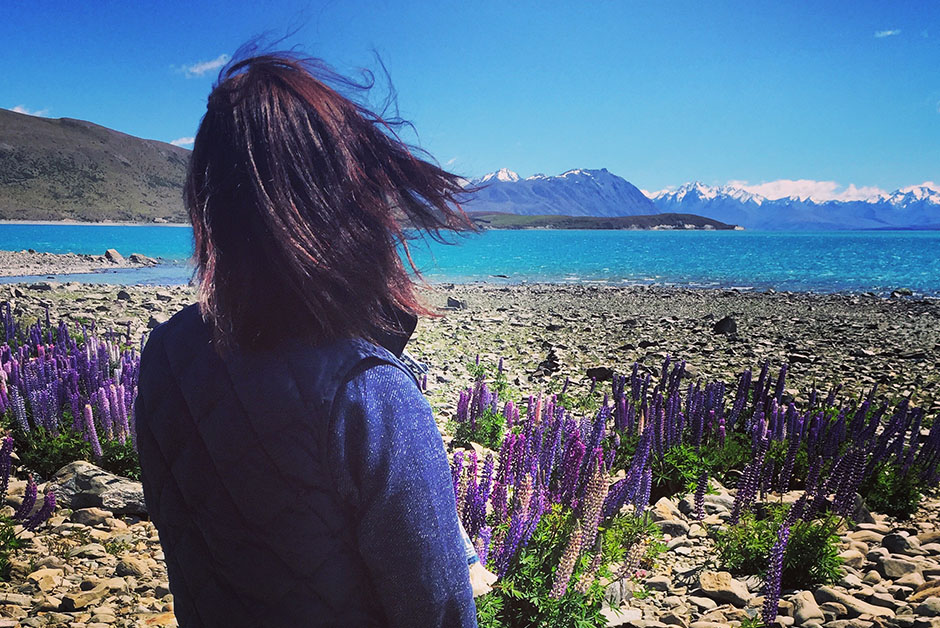 Lake Tekapo, New Zealand
While New Zealand wasn't actually a favorite spot of mine (I know, I know, people think I'm crazy), I don't think I could do a most scenic places list without including Lake Tekapo on New Zealand's South Island.  The color of the water here is unreal and mixed with bright purple lupins blooming all along the shore, this spot is otherworldly.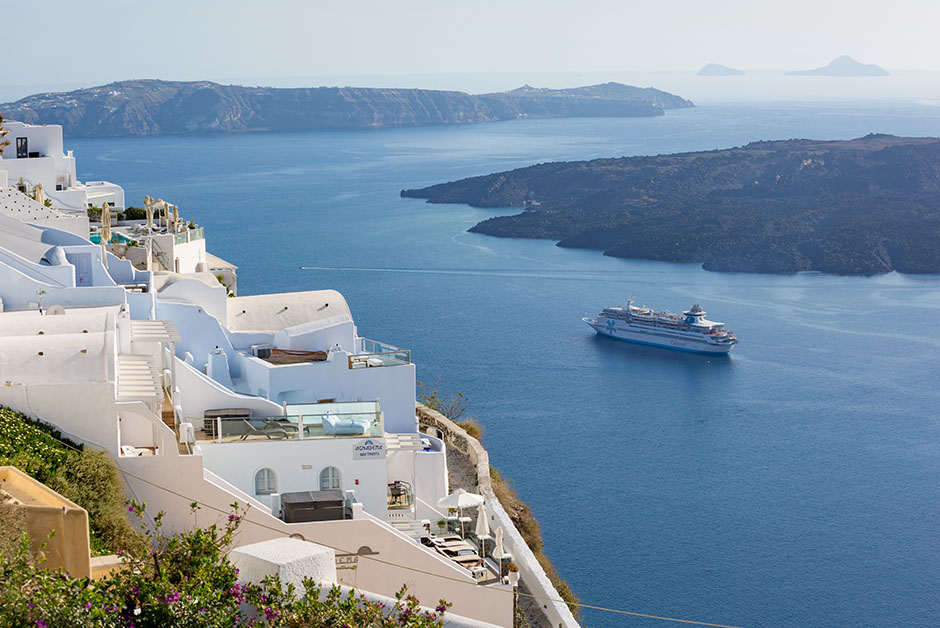 Santorini, Greece
Another destination that wasn't a fave of mine for many reasons, but this list just wouldn't be complete without Santorini.  And while it's not a place I'd go back to, I do think a visit to Santorini is a must for every traveler if only to see the incredible views that come from this island in the Greek chain.  How the cities have been built and the views out over the Caldera are truly one of the most scenic things I've ever seen on this planet and well worth a visit just to take in the views.
The Great Ocean Road, Australia
I have seen a lot of beautiful spots on this planet, but truly, our drive along the Great Ocean Road outside of Melbourne, Australia is one of my all time favorites.  The scenery in this part of the world is truly breathtaking and one of a kind.  Put that together with koala bears in the wild and it's pretty much the best places ever.
Fall colors in Vermont, USA
Of all the scenic places in the world, some it doesn't matter what season you see them in, they are always beautiful.  Others though, like Vermont, come alive in a whole different way in the Autumn particularly.  I have never in my life seen anything so unreal as the Fall colors in Vermont, USA.  This North Eastern State is one of a kind in the Fall and exploring the state in a deluge of jewel tones is truly one of the most beautiful and magical experiences I've ever had.