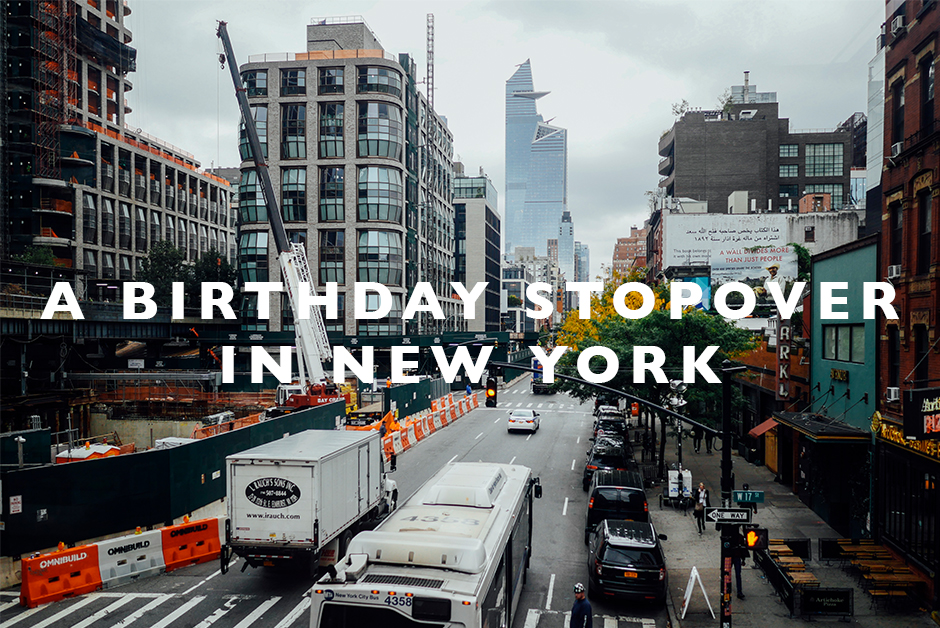 Our trip to New England and Upstate New York coincided with my birthday and as someone who adores Fall, it was perfect timing to see the amazing Fall color we got during our trip.  As we left Vermont and headed down through Upstate New York, we stopped for the afternoon and stayed the night in Hudson, New York.  I first came across the cute town of Hudson after following House of Brinson on Instagram and knew that when we'd be in the area next, we'd have to check it out.
We got to Hudson around mid-day and in truth, I expected there to be more to do in this town.  It was a Tuesday and most of the shops and restaurants were closed so we didn't have a lot to do and in hindsight, we probably shouldn't have stayed the night here, just stopped for a few hours and then headed onwards.  But alas, we spent the afternoon seeing as much as we could and stayed at The Wick Hotel for the night in town.
Hudson feels very much like a small microcosm of Brooklyn and while you're still a few hours outside of NYC, it felt very reminiscent of spots in Williamsburg and other spots in Brooklyn.  I wasn't super blown away and I think this area is definitely better in photos that in person, but I'm glad we got to see it nonetheless – I just wouldn't plan too much time here if you go in the future.
After our night in Hudson, we drove South to Manhattan.  We were flying out of Newark but our flight wasn't until later afternoon and I had heard a few months ago that Fabrique (my fave Swedish bakery that we've been to in Stockholm and London) opened up a location in New York City.  Since we had time to kill, we decided to go into Manhattan for a couple hours.  Long story short, those couple hours ended up costing us about $100 just for parking and toll fees but it was worth it to sit and enjoy a Swedish cinnamon bun and wander around the West Village for a couple hours.
Driving in Manhattan was definitely interesting and while I've driven all over the world, navigating the traffic and one way streets while trying to find parking was a crazy experience but I'm so glad we did it in the end!
Headed to New York?
See more of our New York content here!