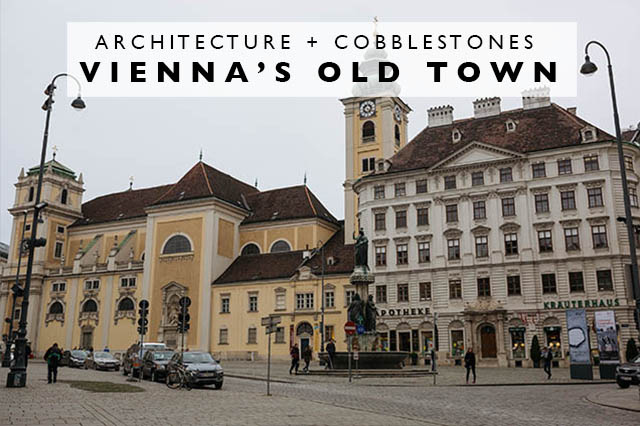 Due to our flight schedule, we only had a half day in Vienna, which turned out to be not nearly enough.  I've already posted about how much I loved this city and how hard I fell for it, but long story short, I loved it so much I would move there.  The city is gorgeous, the people friendly, the food amazing.  We spent our afternoon eating, wandering and taking it all in, from the architecture and cobblestone streets to the pedestrian only Old Town.  It's safe to say this won't be our last visit to this amazing city and our afternoon there was one of my favorites of our entire trip!
Don't Miss in Vienna:
–Figmuller: This famous old restaurant serves the best schnitzel in Vienna.  It's seriously amazing if you like German/Austrian food.
–Cafe Central: For the coffee culture and incredible desserts – spend some time here.
Traveling to Austria?
See all of my posts on the country!