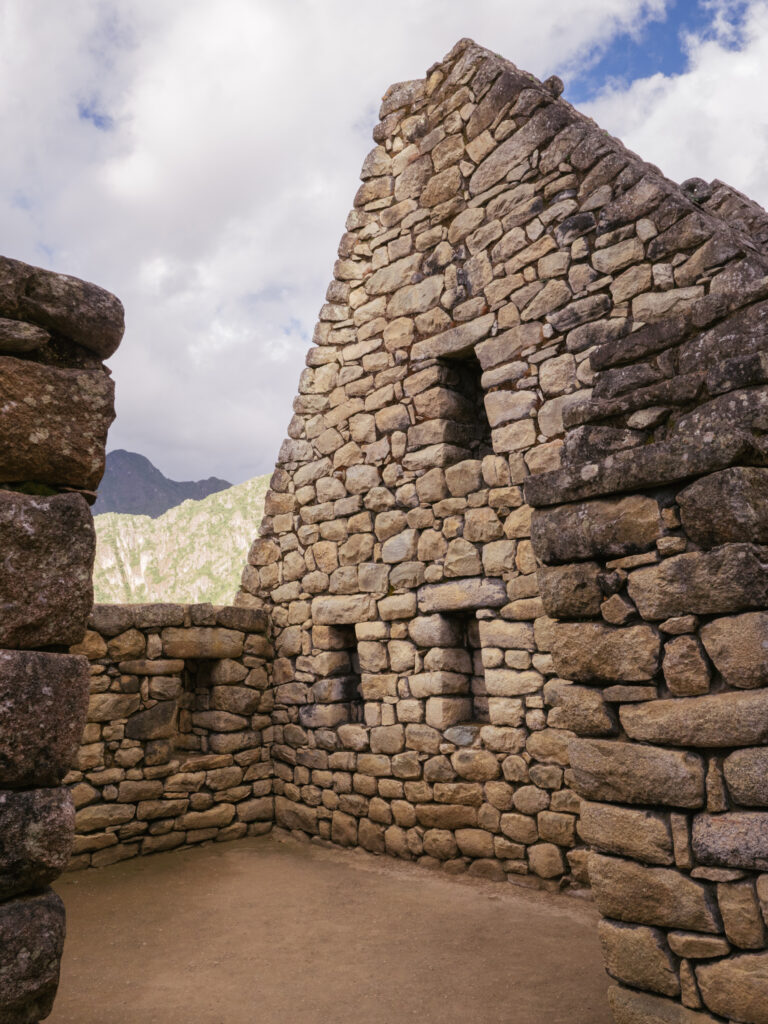 I often post photos from our travels around the world and get the comment "how'd you take that photo without anyone around?"  Unfortunately with travel we're often visiting spots that are dubbed "tourist spots," landmarks or places that attract a lot of people, hence making it difficult to really enjoy a place without being swarmed by crowds.  But the good news is, there are definitely ways to get those amazing photos without anyone around and here's how to avoid the crowds at landmarks around the world!
Find an Alternative Angle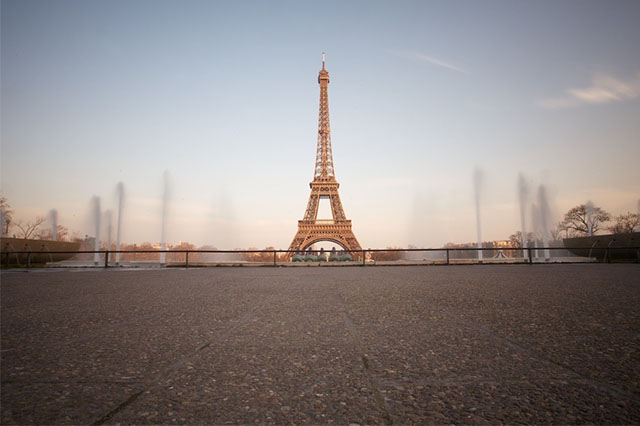 At lots of landmarks or tourist spots around the world, there are usually multiple viewpoints or angles to see places.  The Eiffel Tower for example in Paris is seen from many vantage points and finding an alternative angle can often lead to much smaller crowds.  I find that most of the day, the Trocadero on the other side of the road from the Eiffel Tower offers a gorgeous view of this famous monument with a lot less people than right under and behind it.  The best spot perhaps is to go down the stairs to the banks of the Seine River by the Trocadero and sit on the banks of the river and watch the Tower light up at night.  You'll find hardly anyone down there!
Go When It Opens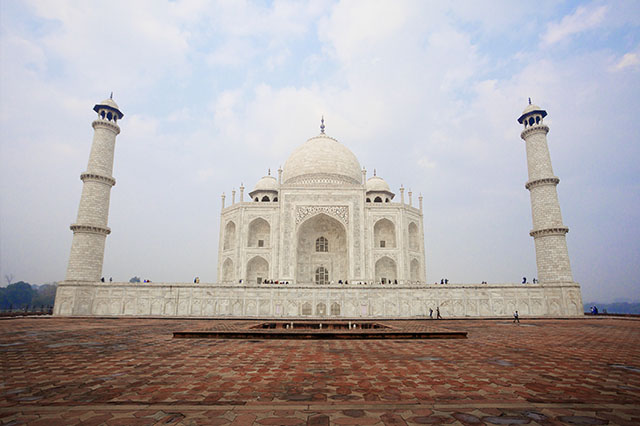 One thing that we almost always do when traveling to major monuments is to be there right when the spot opens.  At the Taj Mahal in Agra, India for example, we arranged to be there right at sunrise when the gates open.  This is probably the best advice I can give to get away from crowds when traveling as most people don't want to get up early on their vacations but for amazing views and a quieter experience, this is genuinely one of the best ways to do it.
Stay Nearby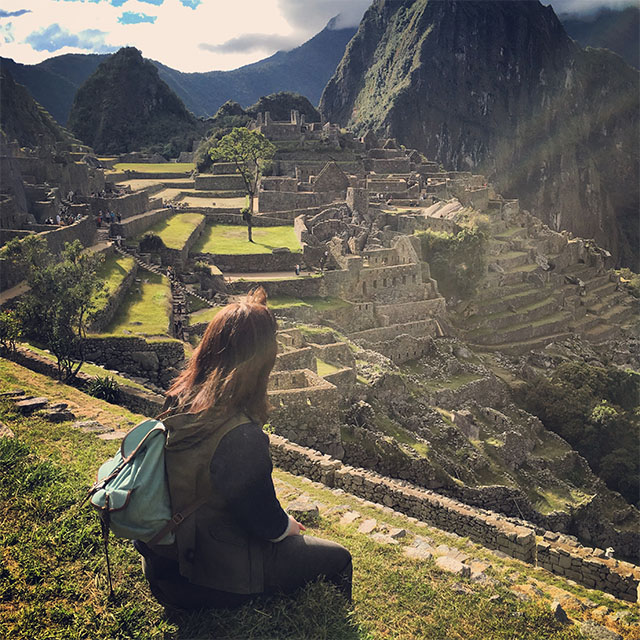 We often find that a great way to have easy access to monuments around the world and to get clearer views and more access at off-peak times is to stay nearby.  When we visited Machu Picchu in Peru, we decided to splurge more than we normally would to stay right outside the monument at the Belmond Sanctuary Lodge which proved to be an amazing decision.  We were able to access the park multiple times and often at low visitor hours which meant we had more freedom to see Machu Picchu without huge groups of people.
Go in the Off Season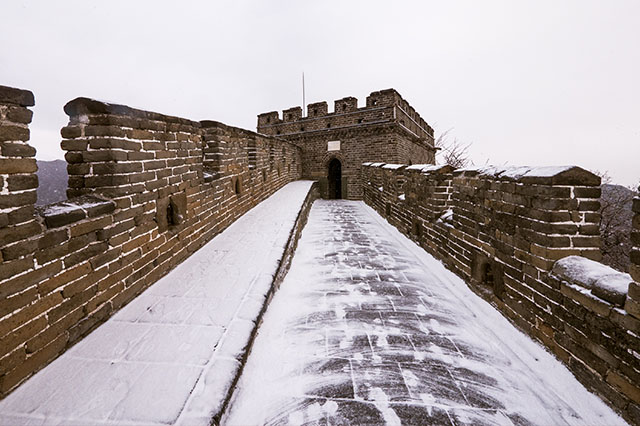 While I always suggest to people to travel in the off season for a number of reasons including lower costs, it also offers way less crowds.  A spot that gets huge crowds during peak season like The Great Wall of China outside of Beijing, is way less crowded in the Winter.  When we went in late November on a snowy day, we had about a half hour at the beginning of the day with the wall totally to ourselves which I've heard from other people is almost unheard of during peak months in the Spring and Summer.
Go Late in the Day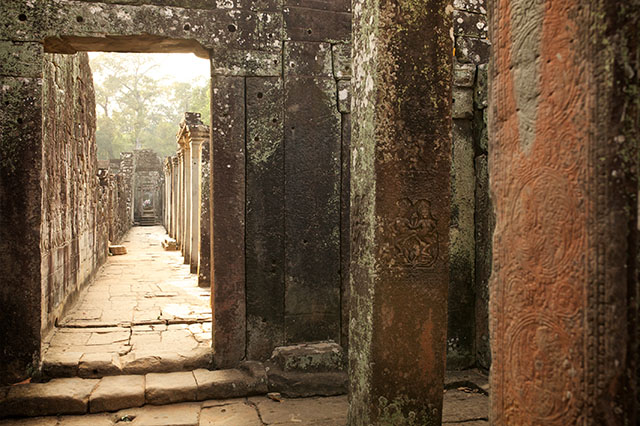 While some landmarks are best at the very beginning of the day when no one wants to wake up early, others are worth visiting late in the day when everyone else is tired and has been exploring all day.  Especially places in warm climates where people have already been out in the heat all day and need to retreat back to their hotels in the late afternoon are great to explore late in the day.  For example, when we explored the Angkor Temples of Siem Reap in Cambodia, we found the thinnest crowds from about 3-5pm after everyone was exhausted from the day of exploring.
Book a Private or Specialty Tour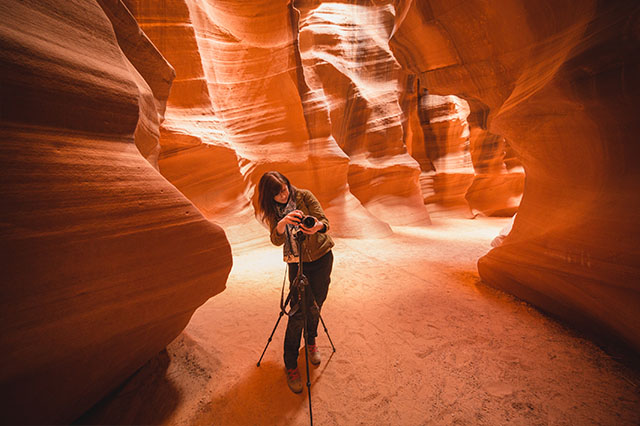 While I'm not a big tour group person and would normally opt to explore on my own, there are certain places where you are required to have a tour guide.  In those instances, I find it's best to hire a private or specialty tour guide as that means you'll often have more access in smaller groups of people.  When we went to Antelope Canyon in Northern Arizona, we booked the specialty photography tour and while it was more expensive, it meant that our tour guide actually blockaded off sections of the canyon for our small group as we went through, meaning we got incredible photos without tourists wandering through.