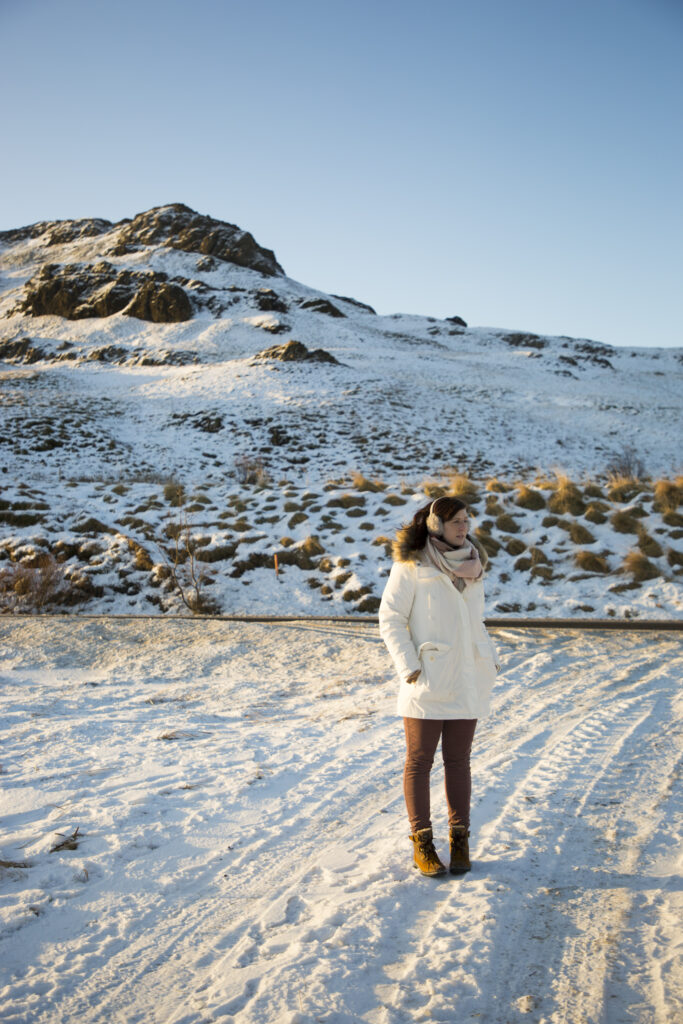 Iceland in Winter is no joke and being prepared for your trip there is a must do if you intend to visit between November and March.  The weather in Iceland is notorious for changing on a dime and the roads can be treacherous and hard to traverse, add in crazy wind and snow and ice and you'll want to be fully prepared with your packing list before you head to Iceland in the Winter!
Gloves
I brought a few pairs of gloves on our trip, because A) my hands are always cold regardless of where I am and B) they looked cute with my outfits.  I found out very quickly no matter how cute my knitted gloves were, they didn't protect my hands well as the wind could still get through them.  The rest of the trip I wore my leather gloves that fully protected my skin and hands and it was so much better!  So bring a really warm and solid pair of gloves – you'll need them!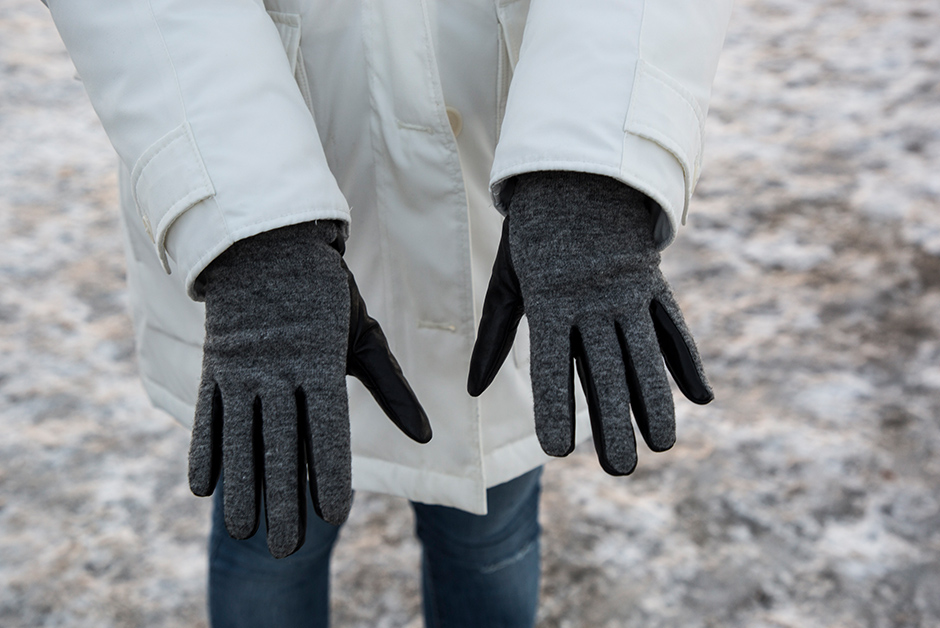 Hats + Earmuffs
I usually alternate between hats and earmuffs in Iceland depending on what type of weather it is or how windy it is.  For example, if it's super windy, sometimes a hat is better to keep my hair in place but if it's just cold, ear muffs are a warm alternative.  Either way, you'll want something to protect your ears and head from the cold.
Leggings / Double Layered with Pants
I see a lot of people wearing ski pants in Iceland and while you totally could do that, I have always found that a pair of good leggings double layered with a pair of pants is the easiest way to go.  It looks normal and still keeps you warm.  I layered my Zella leggings with a pair of Old Navy corduroys and I was really warm the whole time.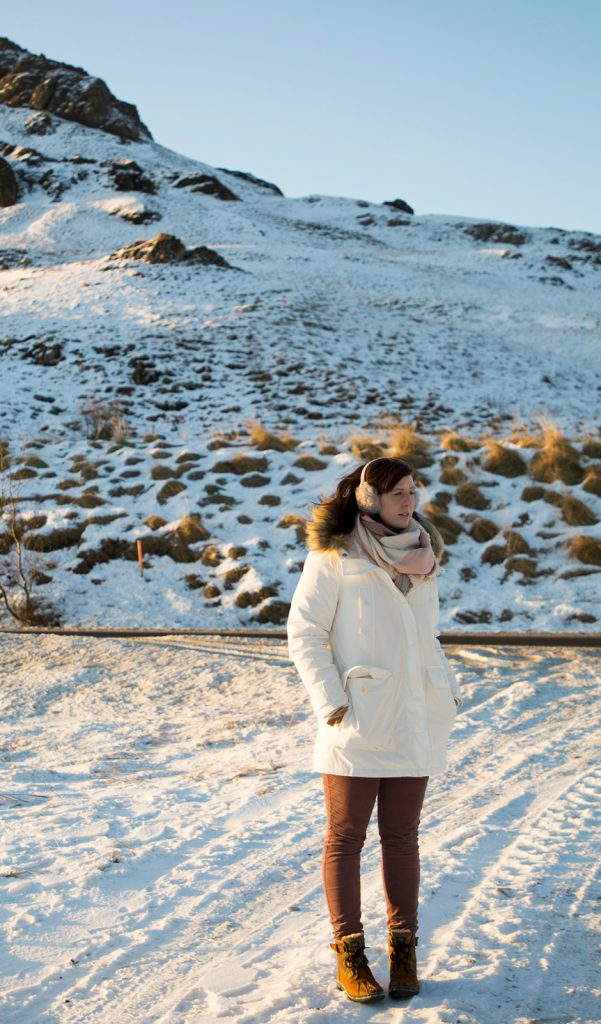 Insulated Boots
Last year when we got record snowfall in Portland I invested in a pair of insulated boots and I'm so glad I did.  Not only are they great for Portland but they were amazing for Iceland.  For someone who's feet are always cold, my feet were never cold on this trip to Iceland!
Insulated Coat with Hood
You'll want a really good insulated coat for Iceland in the Winter.  The wind and cold is no joke there and gets deep into your bones without proper attire.  An insulated coat with a hood is a must for your Winter visit.  I picked up this Nordic parka from J Crew last year on end of year sales and it was so warm for our time in Iceland.  It was well worth the money to invest in a great cold weather coat to stay warm even in the coldest weather!
Thick Scarves
I never travel without scarves but in Iceland's Winter, they are more than necessary!  They can be used to keep your neck warm or to pull up over your face when the wind if absolutely freezing.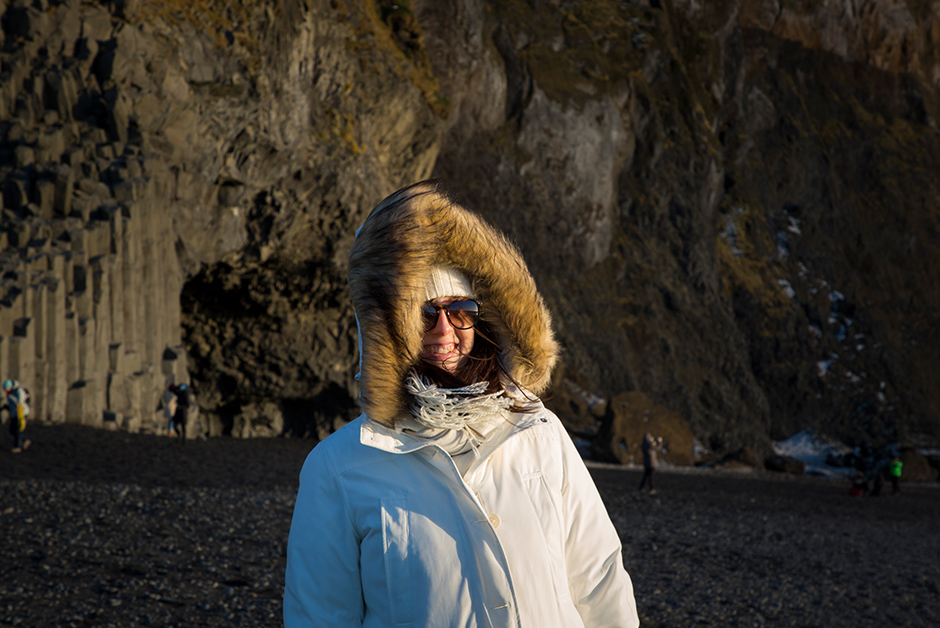 Heavy sweaters
I typically layered a long sleeve t-shirt, a heavy sweater, a scarf and my insulated coat and I stayed warm and toasty all day long.  So bring a variety of heavy sweaters for your Winter escape!
Warm packs
These are super handy to have when you're in any cold weather location.  Pick up some warm packs that can be warm in an instant and they'll be a life saver!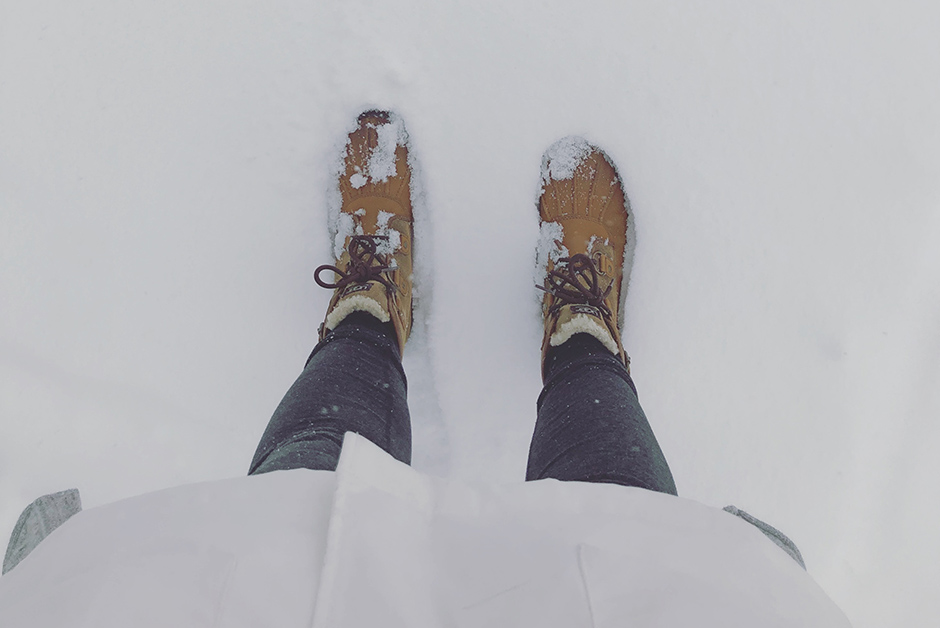 Thick Socks / Double Layer
Again, my feet are always cold, so I wore a pair of regular socks and then layered over them with another pair of thicker cold weather socks and then my insulated boots and my feet stayed warm the majority of the time.
Headed to Iceland?