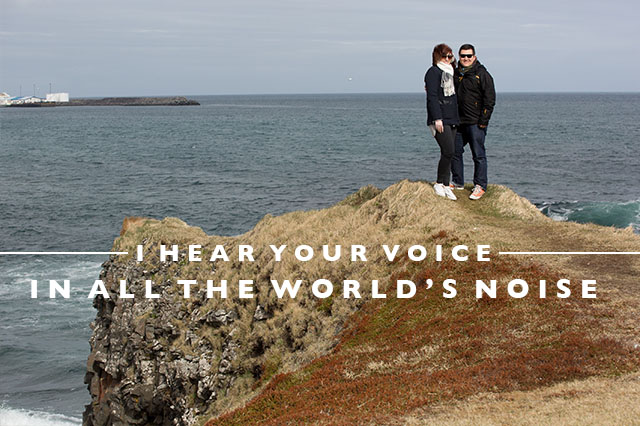 Today is Nick's 29th birthday and as I contemplated what to write today, I realized that as we enter our last year in our twenties, I can't quite believe all we've done together.  We'll have been together for 10 years in October this year and in that time, a full decade of my life, we've weathered many a storm.  We've fought through separation and long distance, we've fought through the mundane, we've weathered family issues and illnesses.  We've seen each other through career ups and downs, we've grown together, we've seen the world together and together have had some incredible moments all around the globe.  These 10 years have been the hardest but most fulfilling of my life.
I met Nick at 18, he was 19.  We were figuring life out as we went, but one thing has stayed true all these years later: we are each other's worlds.  We honestly don't like to be apart and when that is necessary, a few days away feels like an eternity.  Love does that to you, it provides you with a constant partner, a person that is just as much a part of you as your own heart.  And no matter how much of the world we've seen or the adventures we've taken together, which have been many, our every day moments at home, the ones that aren't really that special, our moments laying on the couch or going to sleep together every night, those are the moments I cherish the most.  In our time together over the years, it's been those tiny insignificant moments that have created the person I am today and the couple we are together and it is those moments that will always propel us forward.
And so today my love, on your 29th birthday, I am so proud of what we've done together and where we're headed.  This quote so perfectly describes our love and I know we have so much more in store for us, but may you know, today and always, I love you.
"J'entends ta voix dans tous les bruits du monde."  –  Paul Éluard
"I hear your voice in all the world's noise."