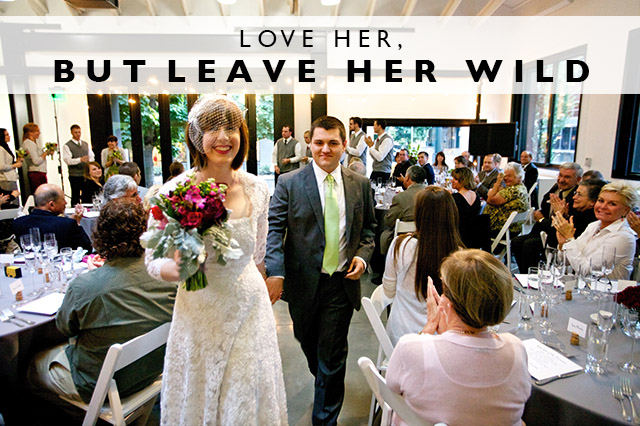 Today Nick and I have been married for five years.  Five years of pure joy, exotic adventures, emotional highs and lows, separation and spending every minute together.  We've weathered our fair share of storms in our first five years of marriage and ten years together and while you won't hear me say marriage is easy every minute of every day, it's definitely a pretty incredible thing to walk through this life with someone beside you, with someone who understands you, who knows you sometimes better than you know yourself.
I've always had a wild heart, I'm a dreamer.  I think big, I go for the unattainable and try to make it work.  I often need to be reeled in and I truly believe in this world that you can do whatever you set your heart to.  I think with my heart, oftentimes, to the detriment of my head.  I feel really deeply and I connect to people and places often differently than other people I know.  But at the heart of everything, I am a dreamer.
So when I met Nick, I had this fear deep down that love might make me compromise what I want out of life, of being put into a box, that it might hinder my need to see the world or to dream my biggest dreams or to jump at something when I believe in it.  I was afraid, and was for a long time in my life, that love might make me fit into a mold that I never wanted to fit into. Yet, now ten years later and after five years of marriage, I realize that I never needed to be afraid of that.  I never needed to worry that Nick would try to take all those things from me, I never needed to worry that he would try to make me something I'm not.  I never needed to worry because in our love, he's always embraced my independence, my wild heart, my passion for things that others might not understand.  And at times in our relationship, he's embraced those qualities to his own detriment and I can't ever thank him enough for continuing to believe in me, to embrace the parts of me that are perhaps sometimes difficult to love.  He has always pushed me to keep the dreamer in myself, to hold onto all that I believe in and all that I am.  He's taken my wild heart in his and pushed me to always keep it strong.
Our life together hasn't always been perfect, it's had rocky periods and it's had moments when we both wondered what we got ourselves into.  And I'm sure there are some in our lives that wondered what Nick was getting into when he married me, that I was never going to be the hometown girl that moved back home and had a family and a house in the suburbs.  But five years later, all I know is that no matter what others might have thought, the man I married has always let me dream, let me chase my passions, has allowed me always to be myself and in that, if that isn't love, I don't know what else is.  Love, true and real love, is embracing each other for what you are, to push the other person to be themselves above all else, to embrace their own wild hearts.
And so today on our fifth wedding anniversary, all I would like to say is thank you to my husband.  Thank you for always letting me stay who I am, for loving me even when my heart was pulling me in a direction you might not have fully understood.  Thank you for ten years of amazing love, for believing in me, for believing in my forever wild heart.
"Love her, but leave her wild." – Atticus