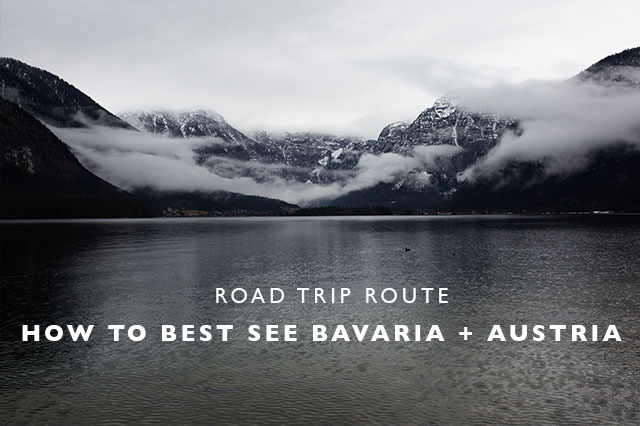 The areas around Bavaria, Germany and North Western Austria are world renowned for their stunning beauty.  Between the Alps and the forests and the castles, this area of the world has lots of see and a road trip is perhaps the best way to see it, as you can stop and go as needed and it's easy to get around from place to place.  So if you are headed to this area of the world, here's my advice for your roadtrip route and how to best see Bavaria and Austria, including stops in Munich, Bavaria, Innsbruck, Hallstatt and Salzburg.
And for each destination, here is where to stay in Austria!
Day 1 – Leave Munich bright and early!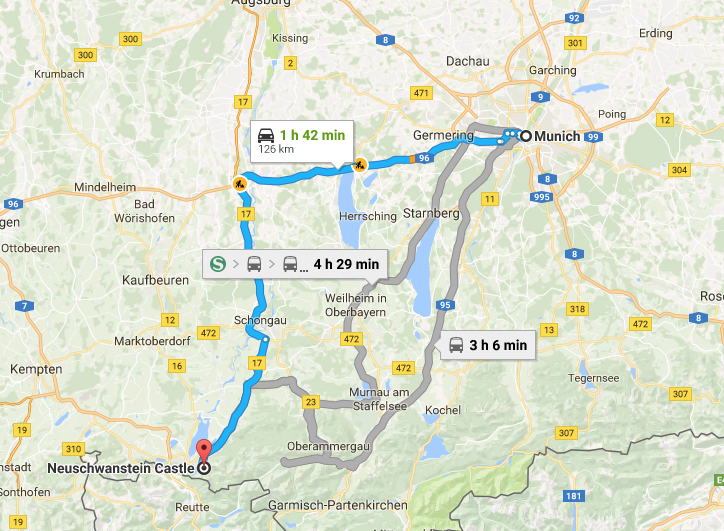 Drive from Munich to Neuschwanstein Castle, the famous castle that Disney modeled his castles after.
Spend time exploring the castle and the little town next door, then jump back in the car and head through the Alps towards Innsbruck, Austria!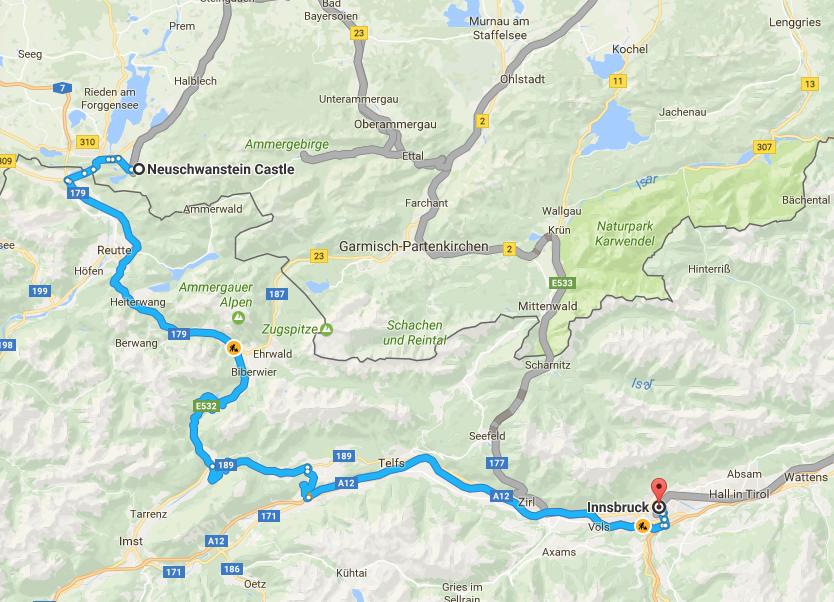 This drive is full of amazing vistas and viewpoints, so stop whenever you can to take it all in!  When you arrive in Innsbruck, head to the Old Town and grab a spot at the al fresco cafes in the main square for some people watching and a tasty dinner of weiner schnitzel and apple strudel.  Stay in Innsbruck and enjoy the city for the night.
Day 2 – Leave early for Hallstatt!
You'll want to start bright and early for your second day of the roadtrip, making the trek back to the tiny little town of Hallstatt, Austria.  What this town lacks in size, it makes up for ten-fold with it's stunning beauty and landscape.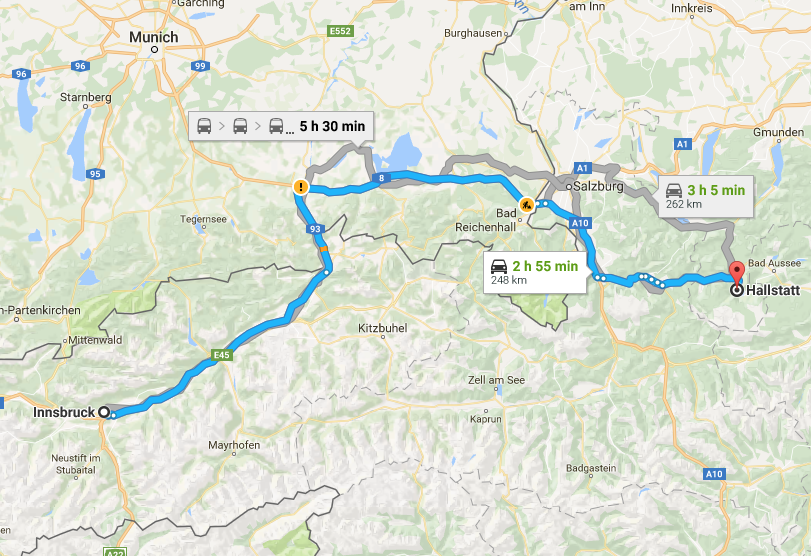 After a few hours exploring beautiful Hallstatt, make the hour drive drive back to Salzburg, Austria where you'll stay for the night and have the afternoon to explore.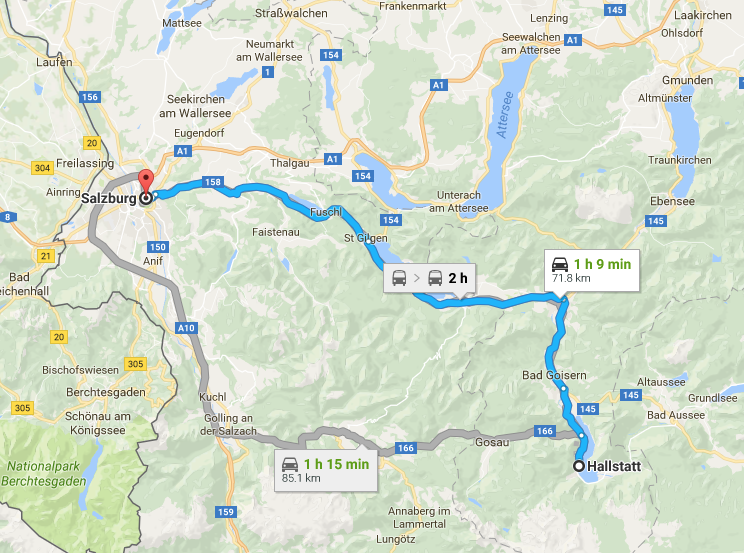 Day 3 – Sleep in and meander back toward Munich.
On your final morning, take your time and sleep in while in Salzburg and enjoy the city.   Then take your time and meander back to Munich through Bavaria and enjoy the sites along the way.
Traveling to Germany?
See all of my posts on the country!