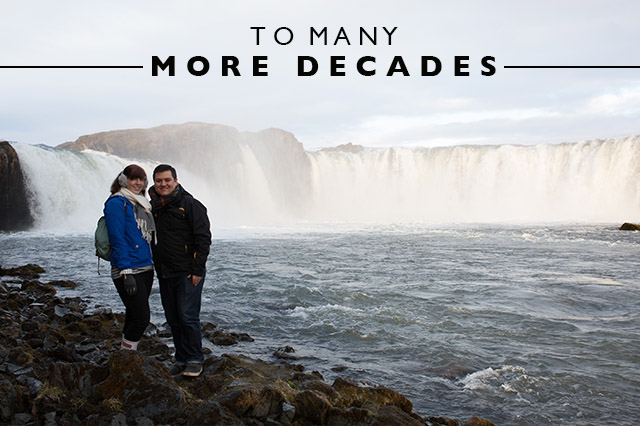 I've been thinking a lot lately about love.  About all that we can love and all that entails.  You see a decade ago I gave my heart away in love, I fell in love for the first time and I knew my life would never be the same.  A decade ago yesterday Nick and I went on our first date, 10 years together, a decade of ups and downs, of learning to love, of learning how to grow together.  A decade ago my life forever changed and I've never been the same since.
At 18 I thought I had my life figured out, I thought I knew what was ahead, I thought I knew who I was and what I wanted.  But the truth is, had you asked me in September 2005 where I was headed my answer would not be anything the same as what my life has turned out of be.  On October 4th, 2005, the idea of what was ahead for me changed in an evening and it was irrevocably changed by love in its purest form.
In a world today that seems so flooded with hate, with bigotry and ignorance, where thousands of people around the world have no homes and countries fight each other over reasons they don't even know anymore, it's easy to give up on love and on humanity.  It's easy to get caught up in the reasons why it's hard to love someone else, it's easy to get caught up in our differences or the challenges we face.  It's easy to get caught up in the routines, in the daily grind of our lives, in worrying about salaries and big decisions and who does the grocery shopping.  It's easy to forget how love has profoundly changed us and the power that love has in our lives.
I've had my fair share of those moments.  When you're so annoyed with your partner you wonder how you can stand it any longer, when you miss your other half so badly it literally hurts inside of your chest.  When you wonder if the hard moments are worth it.  But haven't we all?  Haven't we all had those arguments that leave you in tears and a pain you can't quite describe?  Haven't we all had those moments when you're alone, for one reason or another, when your heart literally aches for their arms around you?  Haven't we all at one point or another wondered what's ahead?  The thing is, that is love too.  Love is the good and the bad, it's living your life alongside someone that you feel something for that you really can't quite explain.  It's fighting through the lows to get to the incredibly beautiful highs.
Love is unexplainable.  And it comes with ups and downs, it comes with disagreements and ambitions. It comes with the unknown.  But love is also the most incredible gift we have on this Earth.  And falling love with another person, well there is literally no better feeling in the entire world.  And even better than first falling in love with another person, is falling in love with them over and over throughout a lifetime together.  Glancing over at them and knowing that no matter what you've been through, you're better because of them.  Knowing that just a day away from them would make your heart hurt.  Seeing in them all the reasons you loved them in the first place and remembering all the memories together…that is love.
And so a decade after falling in love with the love of my life, I look back at 10 years of incredible highs and lows, because after all, life and love aren't perfect.  We've seen the world together but we've also battled long distance and nights apart when it literally felt like my heart was breaking.  We've grown into different people than we were when we met, our goals have changed, our paths and dreams are different.  But the most beautiful thing about loving someone for a decade of my life is that those things actually make such an incredible and beautiful story and have made us stronger for it.
Nick changed me; he's made me question things I never would have before.  He's made me patient, he's made me more thoughtful.  He's shown me a loyalty and understanding I never knew before him.  Loving him has made me see the world different, it's made me open up my heart in a way I never had before.  And so these past 10 years together have definitely not always been easy, but they have easily been the best years of my life and I can honestly say I'm a better person for loving him.  Of all the things Nick brought into my life though, perhaps the single most incredible thing he has given me was a sense of home, a sense of belonging, of knowing that no matter where we are in the world, with him I'm always home.
And so today my love, no matter the storms we've weathered, no matter the incredible places in this world we've seen together, hand in hand, I look back on this decade of our lives and remember also the tiny moments that have made us who we are.  Moments that make me smile, moments that bring tears to my eyes, moments that changed us, but in the end, define us.  I wouldn't change one moment in the past decade, because even in the moments that were hard, in my soul I have always known that I'll never stop loving you.  Happy Anniversary my love… here's to many more decades ahead full of incredible dreams and adventures!