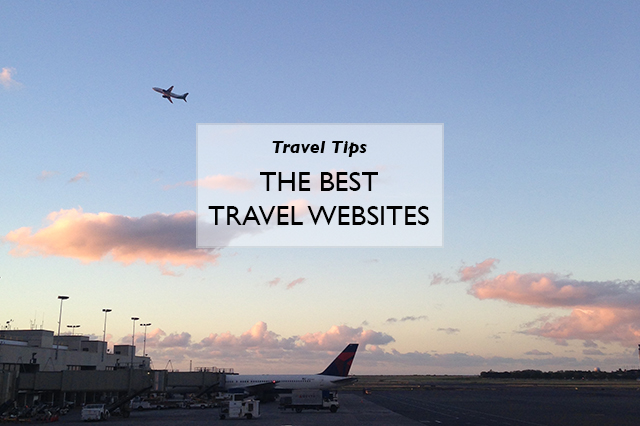 Just a reminder that there is only a week left to use the current discount on ad spots!  Now through the end of February all Land of Marvels ad spots will be 25% off with code "landofmarvels" so head on over and get yours now!
A huge part of travel is the lead up to a trip, the research, the bookings, the spending hours trying to figure out how you're going to get from point A to point B without spending an insane fortune.  We've all been there, sitting behind the computer screen trying to figure out the easiest way to search and book and everything in between and I'm always curious which sites other people use to book travel and what they like about them… so here in no particular order, are some of my go-to sites!
I start my research at Orbitz for a few different reasons.  A) I like how their website works, how it shows fares and it's easy to filter results.  It also doesn't have a million pop ups included in your search like many other travel website.  B) A couple years ago when we went to Rome and had a literal Hell of a time getting there due to canceled flights, strikes, you name it, Orbitz ended up giving us back a significant portion of what we had paid for airfare through them even though it wasn't their fault at all and had everything to do with Air Canada, who I will never fly again after that experience.  But my point is, Orbitz took care of us, even when they didn't have to and I appreciate that and have stayed loyal.
Now I might not necessarily always book through Orbitz, but I do when the prices are right and I definitely always use them for my flight research to figure out what the options are to fly to my destination.
I'm an interior designer in my daily life, so when I travel, one of my favorite parts of a trip are to stay in unique, boutique hotels around the world.  One of the bad things about searching for a hotel on sites like Orbitz is that they have everything in the list from Hilton to Marriott to whatever.  I'm all about finding that individual property with great design… enter Tablet Hotels.  To be honest, I've only booked with them a few times because in my opinion Hotels.com (see below) has a better rewards program but I do most of my hotel research with Tablet.  Tablet only shows boutique hotels, those cool spots that you love staying at!
Splendia is another boutique hotel website that filters out all the chains, but it also offers a bit more varied options than Tablet.  If I don't find something I like on Tablet, I head to Splendia and go through their list.
As far as booking hotels, Hotels.com is my go-to.  Their rewards program is great and has earned us lots of free nights around the world, the website is easy to use, their customer service is fantastic and the large majority of the hotels featured on the site have free cancelation up to 24 hours before your stay.  That in itself is so helpful and we've used that free cancelation option many a time when things have changed.
If you haven't heard of AirBnB yet, I'm not sure where you've been hiding but it seems to be all over the internet these days, especially in blogging circles.  AirBnB lets you rent apartments all over the world for incredible prices most of the time.  It does take some filtering to find that perfect place but when there are places like this gorgeous Ile St. Louis spot we stayed in Paris last Fall… have at it!
When we travel through Europe, we try to do as much transit on trains as possible as it's so much easier than flying.  So when I'm putting together how we're going to get from place to place in Europe, I head to Rail Europe which encompasses almost all the major European train networks in one website.  Granted sometimes their prices are a bit higher, so if that's the case, I'll do my research here and head over to the actual train network's website to book.  But having everything in one language and encompassing many different networks on one site always makes train bookings easier.
TripAdvisor has been around for a while now and yet it's still such an incredible source of information.  I never book a hotel without checking TripAdvisor first.  The key to using this site to your fullest advantage is taking everything written there with a grain of salt.  Anybody can get on there and complain about the smallest thing, so realize what's important to you and just ignore the comments that don't relate to your own booking.  For example, a complaint I see a lot on there is that a hotel is noisy.  I skip right past that comment because that to me doesn't really matter if I can hear noise outside or in the hallways… that's not a big deal to me as I tend to sleep right through it.  But comments about cleanliness or bad staff… those send me looking for a new hotel.
Trainline is Europe's leading train and coach app. They work with 207 rail and coach companies so that customers can travel to thousands of destinations in and across 45 countries in Europe.  Their aim is to bring together all rail, coach and other travel services into one simple experience so people can get the best prices and smart, real time travel info on the go.