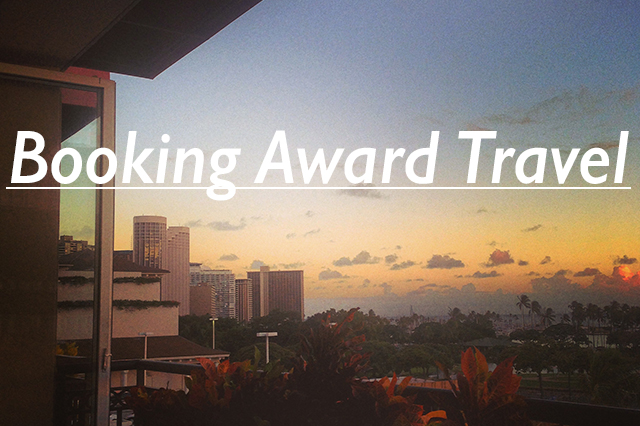 Just a reminder that there is only a week left to use the current discount on ad spots!  Now through the end of February all Land of Marvels ad spots will be 25% off with code "landofmarvels" so head on over and get yours now!
Earlier this week, I booked one way tickets for Nick and I to fly from Portland to LA, then LA on to Sydney, Australia for our trip in November for 42,000 Alaska miles and $40 to fly on Qantas.  Granted it's only in Economy class, but still, that is such an incredible deal I couldn't quite believe it until it was all done and booked.  As I was booking it, I thought to myself, I should definitely write a blog post about this topic, booking award travel, since it does usually come with some headaches and it's helpful to know some of the ins and outs of how to do it effectively.  There are lots of other website that have way more information and tips on this like The Points Guy, one of my favorites, but here are a few tips and tricks that I've come across when booking award travel, which I'm doing more and more of as of late.
Websites don't always show how many award tickets are available – so call the airlines. 
Websites of the various airlines are supposed to show how many award seats are left or available, but they don't always actually come through on this.  It's important if you're traveling with someone else or multiple people, to call and verify how many actual award seats there are.  This happened to me booking our Australia flights, as I was booking for Nick and I in premium economy and got to the very end when it finally said there was actually only 1 premium economy seat.  So I ended up calling Alaska and having them book us together in economy instead where there was availability.
Using credit cards not tied to Airlines can often be more worthwhile.
One of the things that drives me crazy about booking award travel on certain airlines is that they have hardly any availability and prices can often still be expensive even when using miles.  One of my favorite ways to get around this obstacle is using credit card points that aren't tied to a specific airline, like my Chase points that I earn on my Sapphire Preferred card (which by the way, if anyone is interested in signing up for this card, I have a special targeted email that can get you more points if you email me) and my Business Ink Plus card, both of which I would highly recommend.  My points from various cards can be combined and used toward travel on any airline or travel expense anywhere and often the points needed are less than going through specific airlines for specific routes.  You can also do the cash + miles option with Chase points, which can be incredibly lucrative and save you lots of money in the long run.
A little side note on using my Chase points as well, you get the mileage from those flight segments in your airline account since it's booked through a third party, which is fantastic since usually booking through airlines themselves, you won't accrue that mileage and help you get to elite status.
Book short flights using miles that are hard to use on long hauls.
I've talked before about how much I love my BA visa card, but the problem with BA is that there is hardly any availability usually when booking award travel through them and on top of that, their fuel and surcharges are way higher than most other airlines.  You might end up paying a bunch of points + $1000's in fees sometimes depending on where you're flying, but the trick is, using those BA points on smaller, shorter flights can be a great use.  I used a bunch of BA points for our upcoming trip through London, Spain and Portugal for flights in between cities, some even in business class for a steal.  Knowing when and where to use your miles is a really important thing to get the most out of them, so do your research.