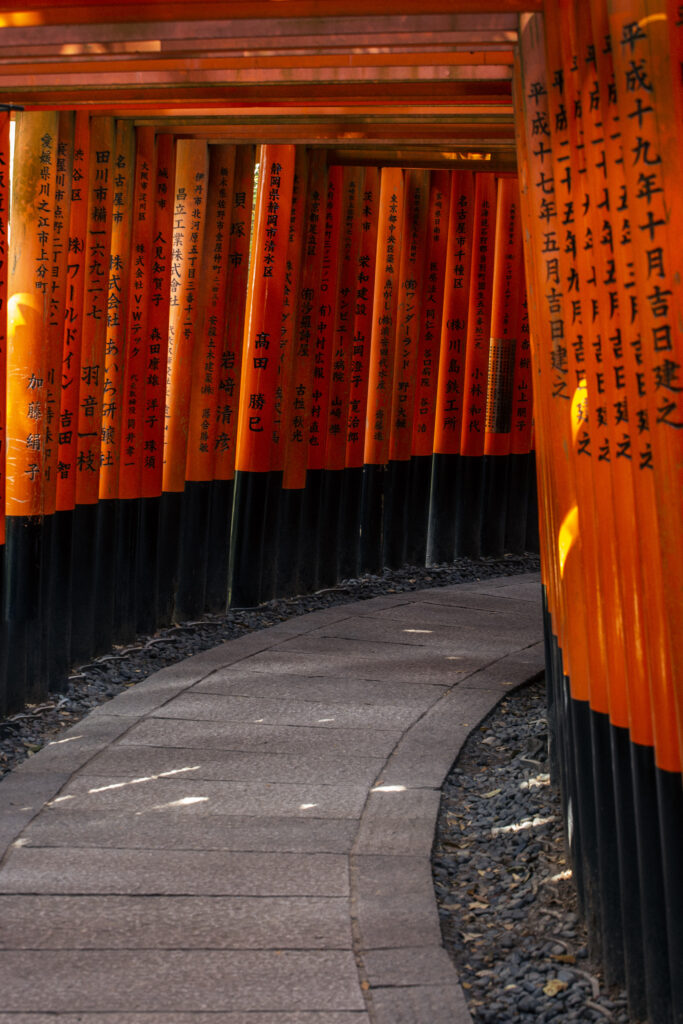 A few years ago when we traveled to Rome for the first time we of course spent a morning at the Vatican, as it's a world renowned travel site regardless of what religion you might practice.  During our visit to the Sistine Chapel within the Vatican walls, I was so looking forward to a peaceful and spiritual moment within those four walls of the famous Sistine Chapel, wondering in awe at the historic artwork, taking in the awesome moment of thinking about everything that had transpired there, and having a moment in silent prayer in such a holy place.  I grew up Catholic and while I fell away from the church years ago for a number of reasons, I still consider myself very spiritual and that moment in the Sistine Chapel should have been one of meaning.  Instead, we were crowded in like sardines, people pushing us from behind, talking loudly and whacking us with their heavy backpacks.  In short, it got so claustrophobic in there that we could barely wait to get out of there.  A holy and historic site was diminished to how quickly we could exit through the crowds, which is such a shame.
A similar event happened as we visited the famous Fushimi Inari Shrine in Kyoto while in Japan recently.  I have seen so many photos of this beautiful monument, heard so much about it and couldn't wait to visit its 5,000 gates.  And then as we boarded the train headed there, the tourists started to board as well and the silent peaceful aura on typical Japanese trains was filled with American accents and loud voices, packed in like sardines again.  I knew at that moment that I wouldn't get the experience at the Fushimi Inari shrine I had hoped and yet I still held out hope that people would be respectful.  In short, my suspicions were validated.
Upon entering the shrine, people started pushing each other and in a place that should have been peaceful and zen, loud voices and shoving took over.  It turned in to people just getting a photo in their silly poses instead of taking in this historic monument and relishing in the meaning behind it.  As a tourist, my first goal is always to tread as lightly as I can.  And over the years, I've always tried to fit in as much as I possibly can in a place.  If the people of a destination are generally more quiet, I'm more quiet.  If the destination is orderly and queues up, I queue up.  If we're in a holy place, whether it's my religion or not, I'm respectful and reverent.  And after so many years of traveling, I've been able to get so much out of visits to destinations all over the world by making more of an effort to fit in and follow local customs.  If for no other reason, it allows you to see the world through the lens of the place and shows your reverence to the local area where you are.
I have noticed more and more around the world as the tourist sites fill up and as more and more people travel, there is more and more a lack of respect.  People traveling often want everything to be in English, they want to be the first in line, they don't want to wait for a photo.  In this society where we all want everything and we want it our way and we want it fast, sometimes when we travel we have to remind ourselves that that's not the mentality around the world and that sometimes in different places, we need to change the way we act, the way we talk, the way we dress to be respectful.  As travelers, we need to be the ones to lead the way for this way of thinking and we need to realize that no matter where we are, we must have the dignity to put our ways aside and act accordingly in the place we are.  If we could fully experience mountain temples and shrines in the serenity they are meant to be experienced or stand in awe looking up at the Sistine Chapel in silence and reverence while witnessing history first hand, we all would get more out of travel and so would everyone around us.
So the next time you're traveling, make a mental note to be more respectful in whatever way that may be.  Make a mental note to be a little quieter, to dress accordingly to local culture, to embrace your destination without trying to make it something that it's not.  And the next time you're in a place that you're a tourist in a different country, remember to stop and really take in what's around you and what it means, instead of just trying to get an Instagram-posed photograph.