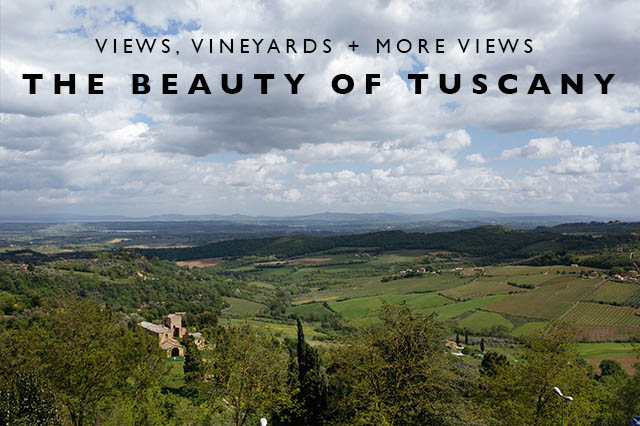 I'd always heard about the beauty of Tuscany.  How the hills were green and rolling, how the vineyards made some of the best wine in the world.  I'd heard of the famous Cyprus trees and seen image after image of those famous Tuscan scenes.  But it wasn't until actually seeing this area for myself that I fully grasped just how incredible it is and why it's so famous.  We loved Tuscany and after seeing it, I think to fully see this area, you have to drive through it on your own, stopping at viewpoints, taking in the scenery.
The area is beyond gorgeous and if you've ever thought of heading to Tuscany, just go.  It's one of those places that's even better in real life than in the photos!
Traveling to Italy?
Check out my archives for more posts on Italy!