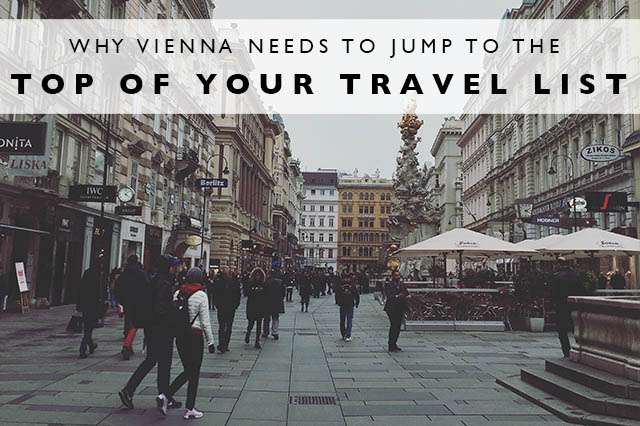 There are very few places any more that surprise me.  After seeing a lot of the world and being a perpetual planner, I usually have a pretty good idea of what to expect when we visit a new place.  Whether that's photos I've seen or books I've read or blogs I've perused, usually I arrive in a new place having a good idea of what's in store.  Vienna though… I had very little knowledge of the city or what to expect and it completely blew me away.
A little background first on why we were in Vienna before I tell you all the amazing reasons why this amazing city should jump to the top of your travel list… When I was booking our travels from Rome to Santorini, due to timing, we didn't want to have to fly through Athens so I was looking for direct connections to Santorini from Rome.  Our schedules worked out that we had to fly from Rome to Vienna, stay the night in Vienna and then fly direct from Vienna to Santorini the following day.  I'm always up for exploring a new city so we jumped at the chance to add Vienna to our itinerary, even if only for 1 afternoon.  Hence, we found ourselves in Vienna, arriving at 1:30pm and leaving at 11am the following day.  And believe me when I say this, Vienna now ranks among my favorite places in the world and you should jump on a plane there at your earliest conscience and here's why:
The Incredible Food
This makes it first on my list of reasons why I fell hard for Vienna because the food we had in our short stay there was seriously some of the best of my life.  Nick and I joked with our hotel concierge that Vienna's food is literally everything I love: meat and potatoes, sweets and incredible coffee.  In our short time in Vienna we indulged in the most amazing weiner schnitzel at Figmueller, Viennese chocolate cake and Apple streudel at Cafe Central and pretzels and pastries around the city.  I was so full the entire time but in the best possible way… Vienna is literally bursting with incredible food.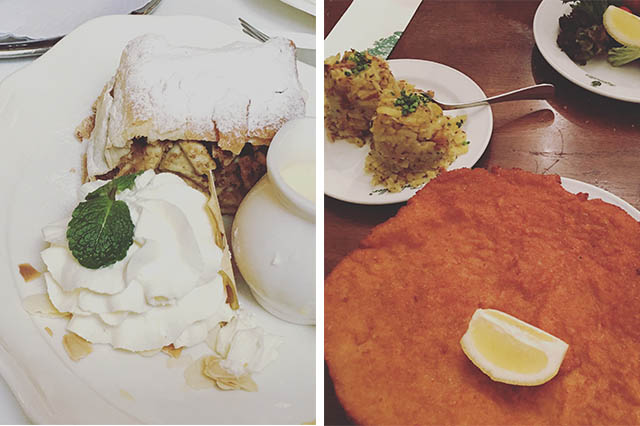 The Ornate but Tasteful Architecture
Upon our immediate reaction of Vienna, it reminded us a lot of Copenhagen but with less color.  As we explored more, we fell in love with the ornate but tasteful buildings, the pedestrian only old town, the pastel colored streets ranging from bright whites to pale mint greens and the cobblestone roads that feel so old world.  Vienna is a feast for the eyes quite literally.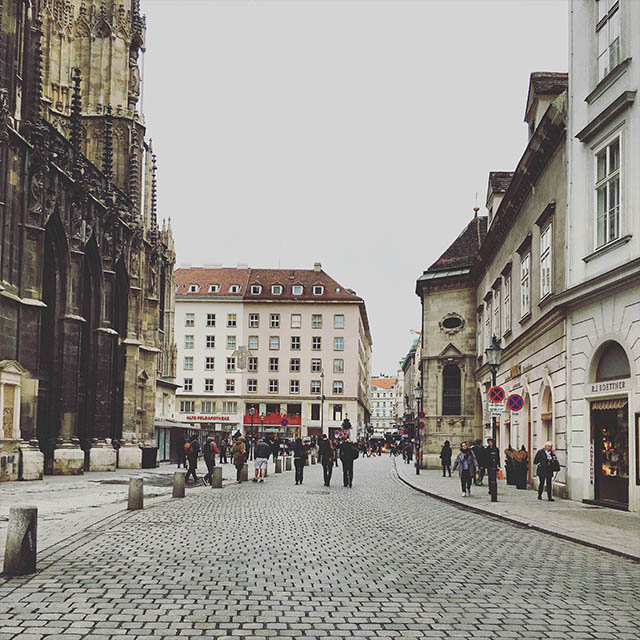 The People
We kept raving and raving about how friendly the people were in Vienna.  From our hotel staff to the waiters at restaurants to the locals on the streets.  Not only did almost everyone speak perfect English, they were happy to oblige and offered amazing suggestions and were so kind.  Truly some of the friendliest people we've met in our travels.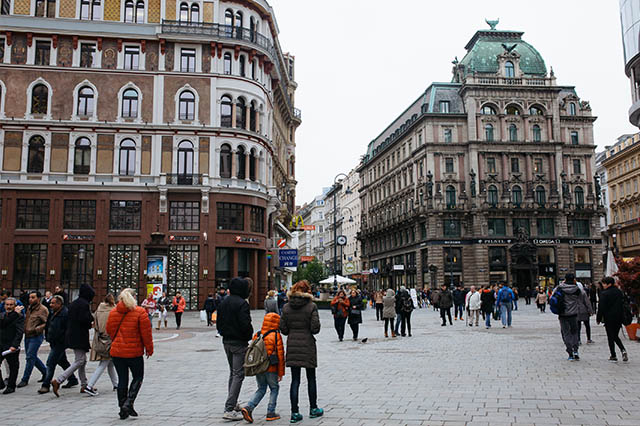 The Airport
This might seem like a weird one to include, but seriously, the Vienna airport is amazing.  I've seen a lot of airports in my time but this one, it's not only gorgeous (with amazing design), it is so efficient, easy to explore and has amazing bars and cafes everywhere.  Grab a pretzel and coffee on your way to the gate at the Daily Roast, or grab a seat at one of the many comfortable seating areas.  And to make it better, free wifi throughout the entire airport.
Another note on transportation to the airport from the city and back, the CAT train gets you into Central Vienna in only 16 minutes and is incredibly comfortable and a great price as far as airport trains go (hello crazy expensive Heathrow Express).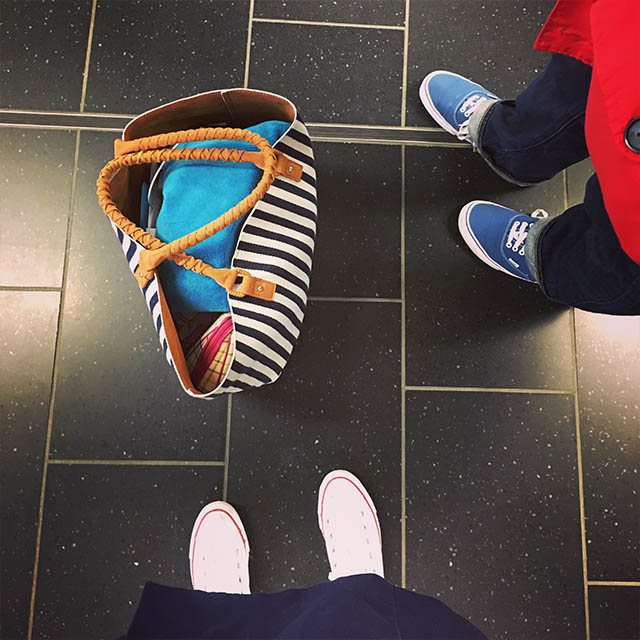 The Coffee Culture
The coffee culture in Vienna is a huge deal.  People spend hours in coffee houses, and it's easy to see why.  Not only do most coffee houses serve incredible coffee (some of the best I've had) but they are also world renowned for their sweet delicacies.  At Cafe Central in Vienna, we sat for an hour, enjoying coffee, Viennese chocolate cake (to die for) and warm apple streudel (amazing).  Take an afternoon while in Vienna and just indulge yourself.  There are also amazing cafes like Strock that we stopped into for breakfast for amazing coffee and pastries.  After all, what's Vienna without a sweet treat?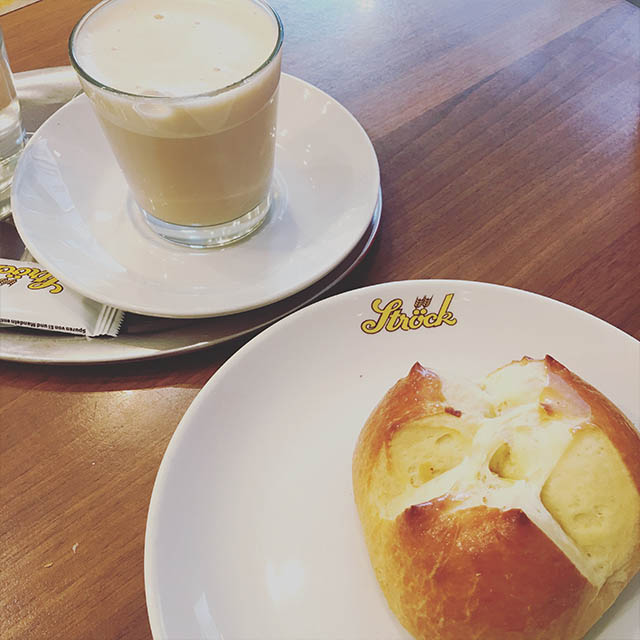 Traveling to Austria?
See all of my posts on the country!