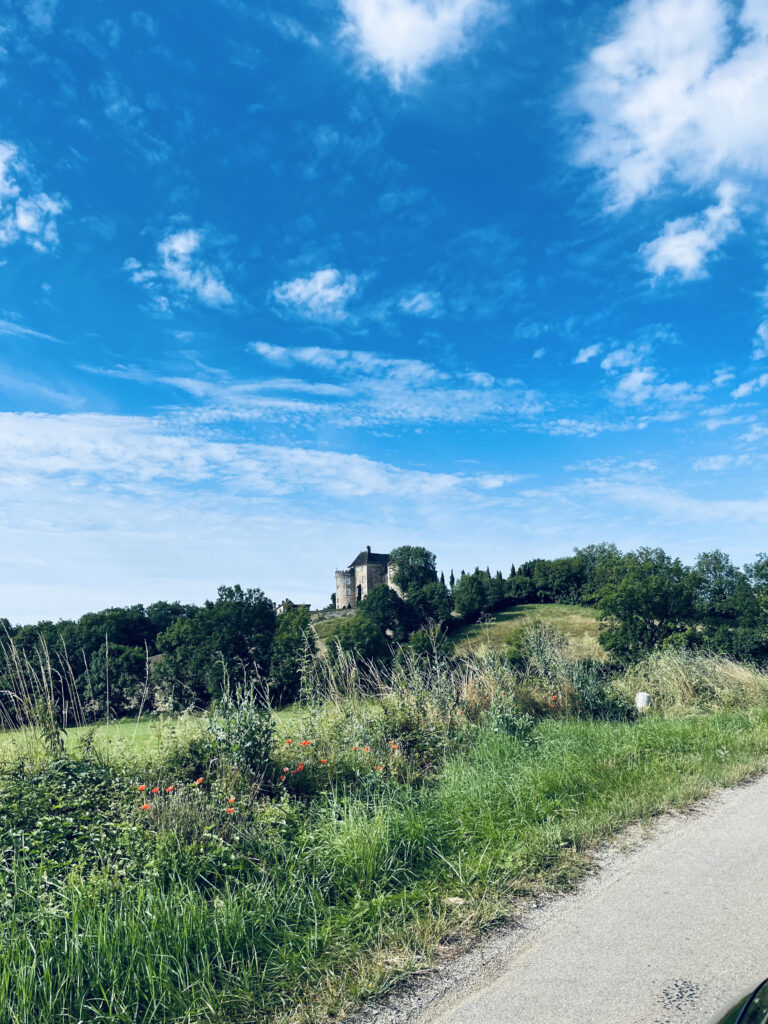 France and Switzerland are two of the most beautiful countries in the world so it's easy to see why so many people want to explore this part of Europe.  There are so many places in France and Switzerland that are just easier to get to in a car, so a road trip is the best way to explore!  We recently did this trip itinerary and it worked out really well, so to help you with your next trip, here is an itinerary for a 5 day road trip through France and Switzerland.  I show where we stopped, where we stayed, and what we saw each day so you can plan your own trip similar to the route we did.
Day 1 – Start in Paris + Drive South to Figeac
I would always recommend spending a few days in Paris prior to this itinerary and enjoying one of my favorite cities!  After you've enjoyed Paris (all the tips on Paris here), rent a car and head South.  We drove the longest the first day to get as far South as we could and stayed in Figeac, mainly because of the hotel there that we chose (Mercure Figeac Viguier du Roy).  We chose this location as it was perfectly suited for our next day's adventures and allowed us a beautiful hotel for the night in the area.
Day 2 – Explore South Western France (Saint Antonin Noble Val + Toulouse) + On to Provence
One of the places high on our list for this road trip was the beautiful little town of Sant Antonin Noble Val, about an hour away from Figeac.  Supposedly the town they filmed The Hundred Foot Journey in, the town really is spectacular and well worth an hour or so to explore.  We started our day there and explored before the heat, but beware, not a lot is open early in these little French towns.
Next, head to Toulouse and stop for lunch.  We had a beautiful lunch here and explored the city a bit.  Parking can be a bit of an issue, so plan accordingly for that!
After lunch, head on to Provence!  This area of France is one of my favorites and while this might be a long driving day, it's worth it to get to the Provence region and explore the next day.
Day 3 – Explore Provence (Avignon, Gordes, Sault, L'Isle Sur La Sorgue)
We've been to Provence many times and there is so much to see and do!  Use this day to best explore the areas that appeal most to you but here are some of my best recommendations for Provence:
Day 4 – Drive to Geneva
After exploring Provence, head to Geneva, right over the French border.  But on the way, don't miss a stop in Annecy, a gorgeous little French town that you won't regret stopping in for a couple of hours for lunch!  After Annecy, Geneva is only about an hour drive into the city.
Arriving in early afternoon, park your car and explore Geneva on foot in the afternoon and evening!
We loved the Hotel Bristol in Geneva and would highly recommend it!
Day 5 – Drive Back to Paris
Stay for breakfast in Geneva and explore a bit more, then head to your car and get on the road back to Paris.  I find it easier to rent cars from the airport in Paris and then take the train back into the city!
If you need help for where to stay in Paris, here are all my favorites!
Headed to France?