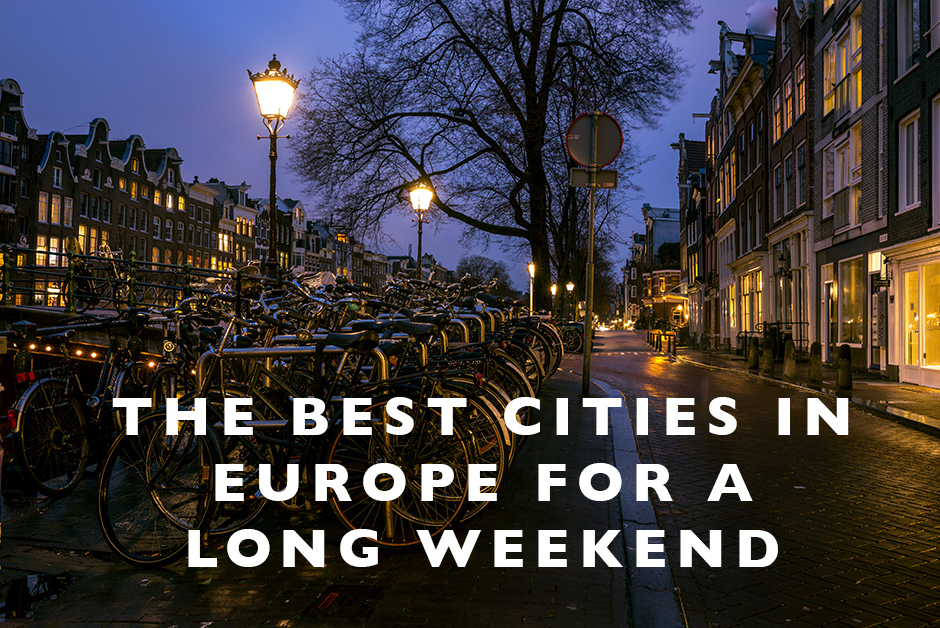 People often think we're crazy when we fly off to Europe for a long weekend, usually trying to make a 3-day holiday into a European escape.  And while, yes, it's a ways to fly for such a short period of time, sometimes with flight deals you might be able to fly to Europe from the US for cheaper than it costs you to fly from coast to coast within the US – like when I got $350 round trip tickets to Stockholm from LA for a winter weekend in Scandinavia, often I can't even fly from Portland to New York for that!  So when the price and the timing is right, it can often be an amazing experience to jaunt to Europe for a long weekend, though certain cities are easier than others to trek to another continent for only a few days.  And while all of these cities do deserve more time to really explore, most of them are perfectly ready for your long weekend adventure too!
A couple tips before we get started though to make the most of a European long weekend:
Find a direct flight so it saves you time on the ground.
Fly the red eye Friday night, so you arrive Saturday morning and get to be there for the weekend.
Try to find a flight that leaves in the afternoon on Monday so you get a morning at your destination on the last day.
If you can, pick a destination you've been to before so you can relax a bit more and not need to see everything.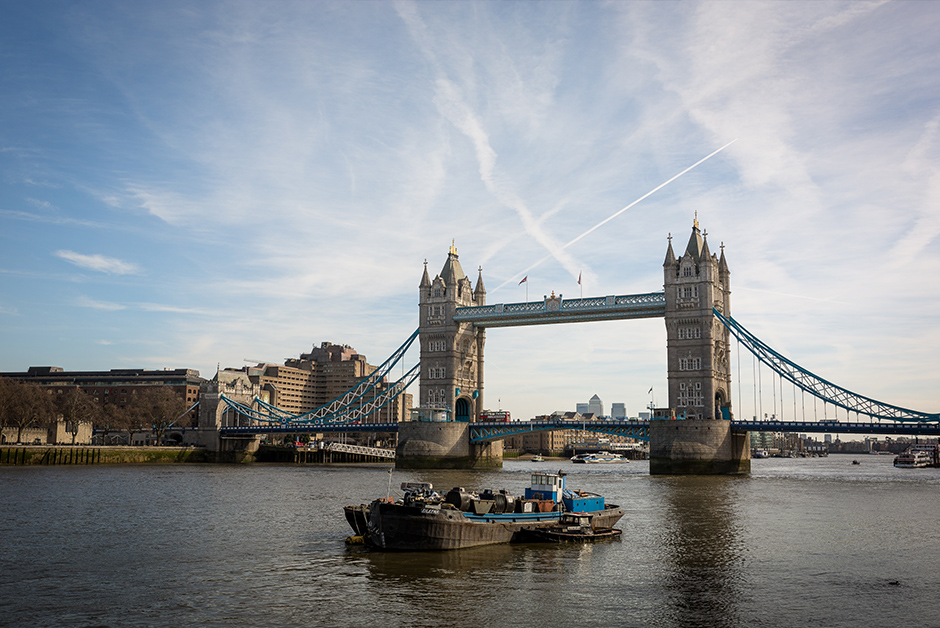 Merry ol' London is a great spot to spend a few days taking in everything British.  It's easy to get to since it's a major European hub and so many flights (even from the West Coast) fly direct to the British capital.  There are also a lot of budget options to get to London Gatwick these days, with Norwegian Air flying direct from LA and Seattle on the West Coast.  From the US East Coast, it's a short flight over the pond, and even from the West Coast, because they fly over the North part of the planet, it's still a fairly quick overnight hop.
And for a long weekend, base yourself in the heart of it and explore what's right around you.  Our favorite is the Hotel Ampersand in Chelsea, within walking distance of all the main spots to see and a quick Tube right anywhere else.  Spend your long weekend drinking tea and indulging in Sticky Toffee Pudding and I promise, you'll come back to thank me later.
HOW TO GET THERE: I personally love the non-stop flights from Seattle and LA on airlines like Norwegian Air (for cheap prices) or British Airways (for comfort).  If you're on the East Coast, it's even easier and quicker!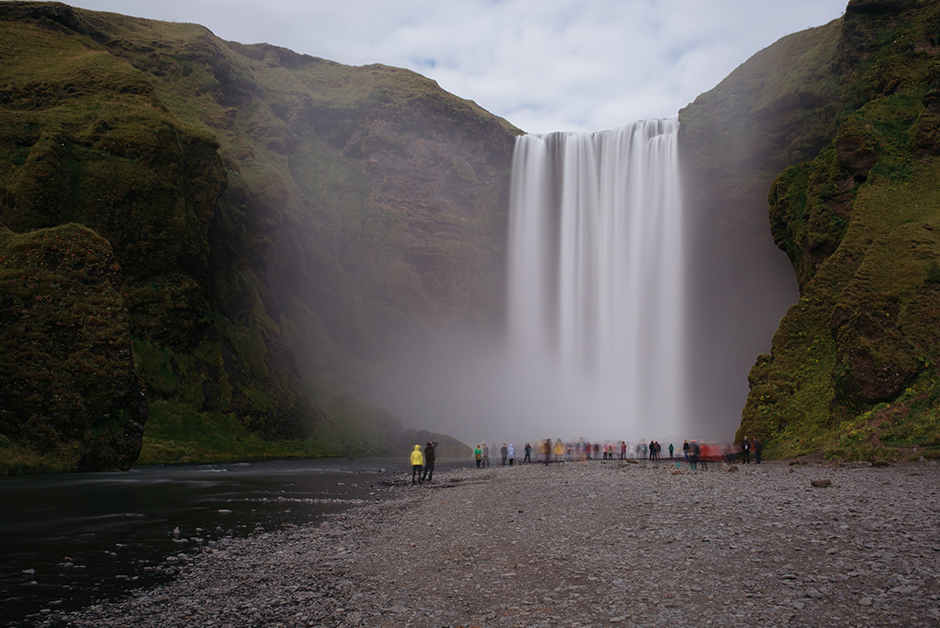 Oh Iceland… one my all time favorite places in the world, referenced by our yearly trips there for 4 years and counting.  Now, let me preface this by saying, I think Iceland is best explored outside of Reykjavik and warrants longer and more frequent trips to really see the country.  But if you only have a long weekend and are dying to get to Iceland, there is still so much you can do and see by basing yourself in Reykjavik and exploring the surrounding areas.  Base yourself at our favorite hotel in the Reykjavik, the Radisson Blu 1919 Hotel and rent a car to make the most of your time in Iceland.
Flights are quick to Iceland, even from the West Coast where you'll get there in less than 7 hours – really not much longer than it takes to get to Hawaii.  You'll find great deals on carriers like Iceland Air and WOW Air and this little island in the middle of the Atlantic will seriously change your life forever.
Spend your few days there with brunches at Cafe Paris, jaunts to Vik and the Golden Circle and take in everything that this spectacular country has to offer.
HOW TO GET THERE: Iceland air serves a ton of airports in the US, including Portland and Seattle in the Pacific NW.  WOW Air also offers super low fares to Iceland so check their website too!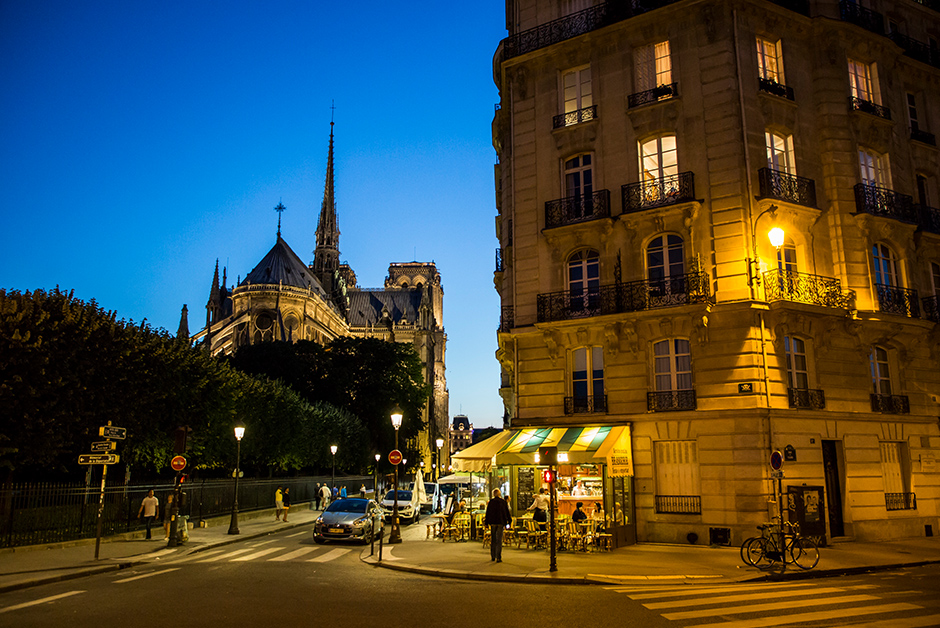 Ahhh Paris.  My favorite city in the world.  Believe me, you don't have to do much to convince me to spend a long weekend, or anytime really, in the French capital.  When we got married and spent our honeymoon in Paris, Nick and I both realized that we loved the city so much that we've since tried to make it back there once every calendar year… sometimes more than that in a year.  So far, our yearly trips have made us fall more and more in love with the city.  And while you could explore Paris for weeks on end and never see everything, a long weekend wandering the romantic city streets of Paris is always a good idea, a la Audrey Hepburn.
Paris, like London, is such a major hub that it's easy to find direct flights here and whether you're flying into Charles de Gaulle or Orly, it's super easy to get into the city center on the RER trains.  Same as London, here in Paris, base yourself in a neighborhood and don't worry about straying too far from that area.  I'd recommend the Left Bank in the St. Germain area, staying at Le Notre Dame Hotel so you're close to everything!
HOW TO GET THERE: From the West Coast, Seattle, San Francisco and LA all offer non-stops to Paris on many airlines.  I like the Delta flight from Seattle non-stop to Paris, as well as the Air France flights from San Francisco and LA.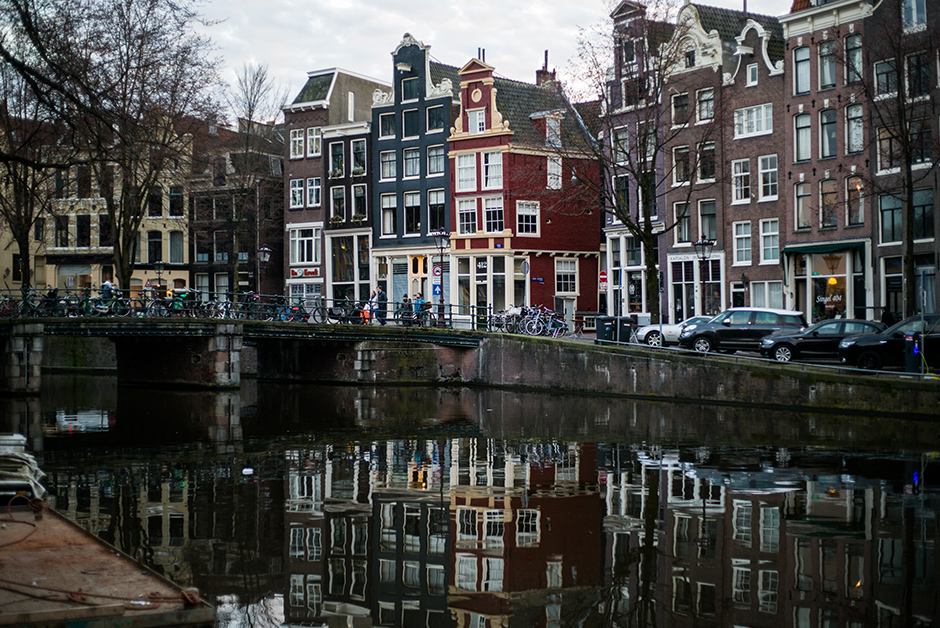 I love Amsterdam and for us in Portland, it's a super easy long weekend destination since Delta flies a direct flight there. As mentioned above in the tips, flying direct for a long weekend in Europe really does make a difference.  If you don't have to connect, you'll save so much time on the ground at your destination so check out flight options that fly direct to Europe from your closest airport and base your decision on that.
With that said, Amsterdam is an amazing city for a long weekend escape and will be a true escape, especially when you stay at the Pulitzer Amsterdam.  To start, much of the beauty of Amsterdam is the city itself and wandering around the canals and row houses is a treat within itself.  The food is also a huge bonus, so pick up some frites while you stroll and I promise, it will the best weekend you remember!
HOW TO GET THERE: While we don't have a ton of International direct flights from Portland, one we do have, thanks to Nike being headquartered here, is a direct Delta flight to Amsterdam which makes it super convenient.  But if you're in other cities in the USA, Amsterdam is super easy to get to on airlines like Delta and KLM.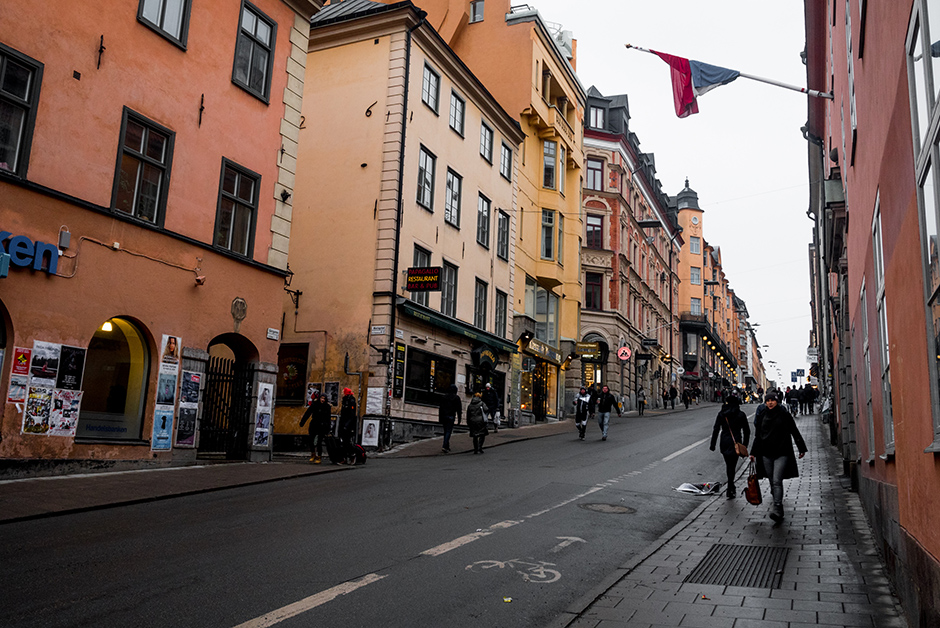 As I mentioned at the beginning of this post, when I found $350 round trip tickets from LA to Stockholm in January, I called Nick and said, "umm just a heads up, we're going to Stockholm for the weekend because it's too good a deal to pass up."  Seriously, I can't even fly to the East Coast for that price!  For those that haven't jumped on the Norwegian Air bandwagon yet, welcome to the club!  Flying from all over the US to Europe, their prices just can't be beat!
But back to Stockholm – a city I fell hard for when we visited.  From Swedish meatballs to incredible architecture, I can't wait to get back and explore this city more.  And while I wasn't crazy about Copenhagen, mostly because of the high Scandinavian prices, Stockholm offers a similar vibe at a fraction of the price!
HOW TO GET THERE: The best deals to get to Scandinavia, especially from the West Coast, is on Norwegian Air which offers many direct flights to places like Stockholm for amazing deals.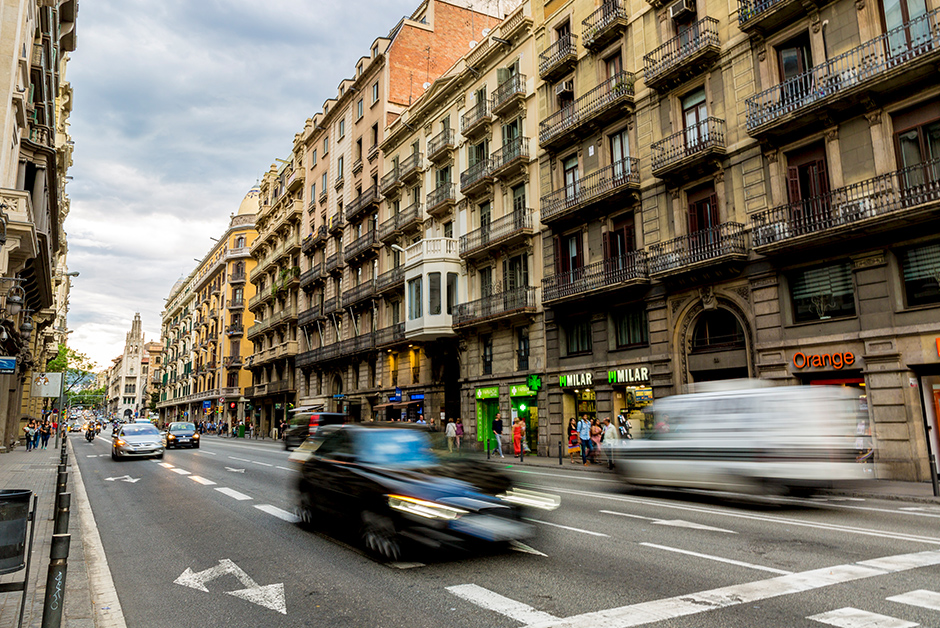 This list wouldn't be complete with a Spanish city on it… and oh Spain, what a wonderful country.  I think the easiest and best long weekend though in a Spanish city would be Barcelona.  It's easy to just wander Barcelona's center and take in enough for a long weekend, especially based at the Room Mate Gerard Hotel in the center of the city.  It's also a mecca for food and you could spend your entire weekend just stopping for tapas left and right, followed by churros con chocolate of course.
Barcelona is also a big hub and easy to get to.  Norwegian Air flies a direct flight from LA and many other cities in the US, making it affordable and easy to get there.  And bring home some jamon croquetas for me, ok?
HOW TO GET THERE: A lot of airlines fly from the US to Barcelona, but for a great deal check out Norwegian Air from LA to Barcelona (and other cities around the US).