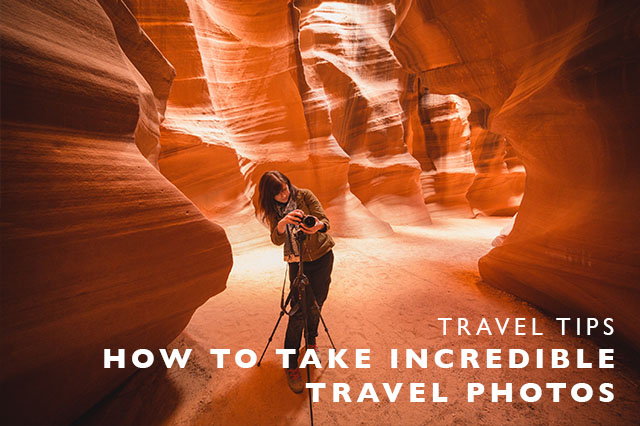 If you've been following Land of Marvels for a while, you'll know that my husband Nick takes a large majority of the travel photos that I share here on the blog from our adventures around the world.  And while he just does photography as a side gig and hobby, Land of Marvels has come to be known for beautiful travel photography showcasing many of the amazing places we see around the world.  And while I'm an amateur Instagram-er at best, Nick knows his way around a camera and after years of traveling, he's nailed down exactly how to take incredible travel photos.  So today, we're sharing our secrets so you can take incredible travel photos too!
Take your time.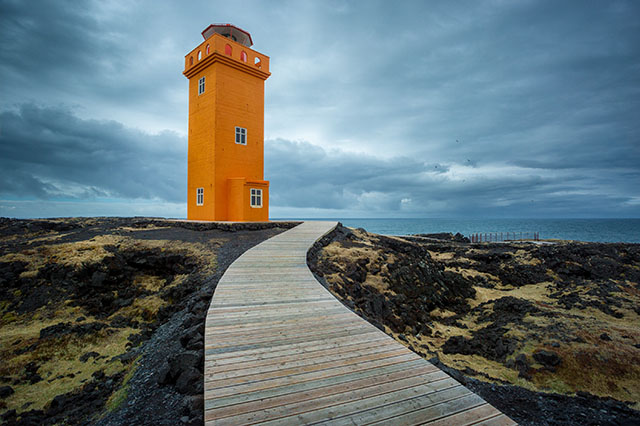 One of the things most people don't realize from behind the scenes of our travels, is that at beautiful spots where Nick is taking photos, we're there a long time.  I'm waiting around for a while when Nick is shooting at specific spots.  It's really important to not rush your shots for those amazing, breath-taking, incredible travel photos – take your time and don't worry about waiting around to get that perfect shot.
Photo story: Taken at the Svortuloft Lighthouse in Iceland, we spent a solid hour or more at this location as Nick took multiple angles of this shot.  We also had to wait out a steady stream of visitors as well to get this barren shot with no one in the frame.
Do your research ahead of time.
We do a ton of research before all of our trips and Nick does his own research specifically on photo spots he wants to shoot.  It's important to have an idea of locations, of timing, and all the details of a place.  For example, maybe you need to buy a ticket to get in somewhere you want to take a photo and you might need to know what time they open and close.  Or maybe you need to look up what time sunrise or sunset will be at that location to time your shot exactly.  Make sure you do your research before traveling so you're aware of everything surrounding those specific shots you really want.
Photo story: Taken at the Taj Mahal in Agra, India, we arrived at the Taj with our guide at sunrise, though fog had enveloped much of the monument until a little later in the morning.  Finally when the fog lightened up a bit early in the morning, we arrived at this spot for this shot.  For monuments like this, you always want to make sure you know what times they open and close so you can plan you shots around those times.
Schedule your shots around good light.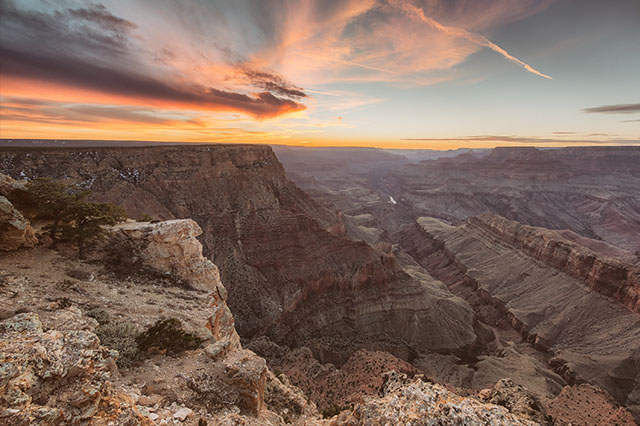 When we travel, we schedule many of our travel days around lighting for photos.  If we're heading somewhere that Nick wants to get photos of, we'll head out super early at dawn or wait until later in the evening for Golden Hour and Sunset.  It's important for amazing travel photos to get good lighting, so try to set up your travel schedule around good light.
Photo story: Taken at the Grand Canyon in Arizona, USA, we planned our drive around Northern Arizona to make it to the Grand Canyon shortly before sunset.  This way, we got amazing light and color in the sky along with a soft light on the canyon itself.
Give yourself multiple options.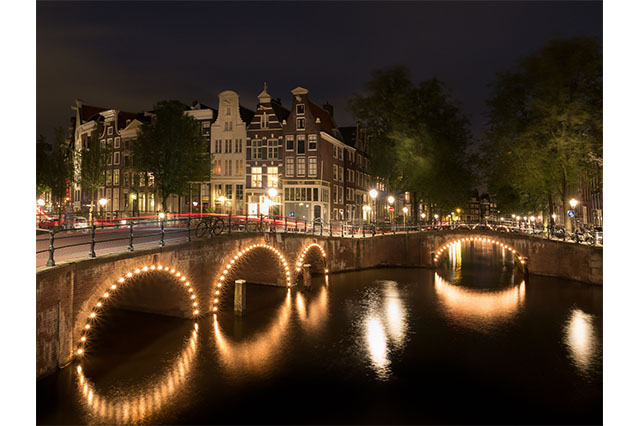 This is often hard for us as we generally do quick trips through many destinations and we might not have more than a couple days in one place.  But it is nice to give yourself a couple different options for a shot.  For example, say the first day the sunrise is not great and you want to go back the next day to capture it with a better scene – it's nice to have the option to do that.  Or perhaps you're rained out the first time you try to shoot something, you can go back the following day if need be.  So allow yourself time and multiple options for the same shot if you need to reshoot it.
Photo story: Taken in Amsterdam, our first night in town saw us completely rained out of this shot and while we tried to stick around to get the shot, it was a downpour and freezing cold.  So the next night we came back to wait out the darkness and the lights around these canal openings.  
Know how to use your camera.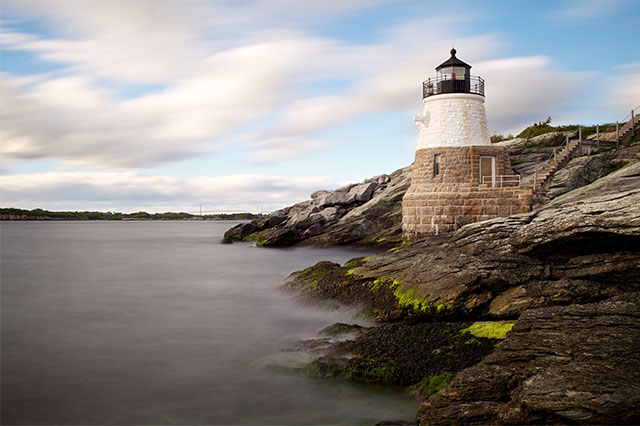 And finally, be sure you know how to actually use your camera.  I can't tell you how many people ask us what camera they should get and when we tell them honestly, they always say back "well, I want to get a DSLR," even though they don't really know what that means or how to use one.  You don't have to have a super expensive camera to take amazing travel photos – the most important thing is that you know how to use it regardless of model.  Read your manual, practice before your trip and watch tutorials and become a pro on your camera before you hit the road!
Photo story: Taken in Newport, Rhode Island, the effects in this photo on the water and the clouds moving across the sky are created by knowing how to use your camera.  Without Nick knowing what he was doing, we wouldn't have been able to get this effect.