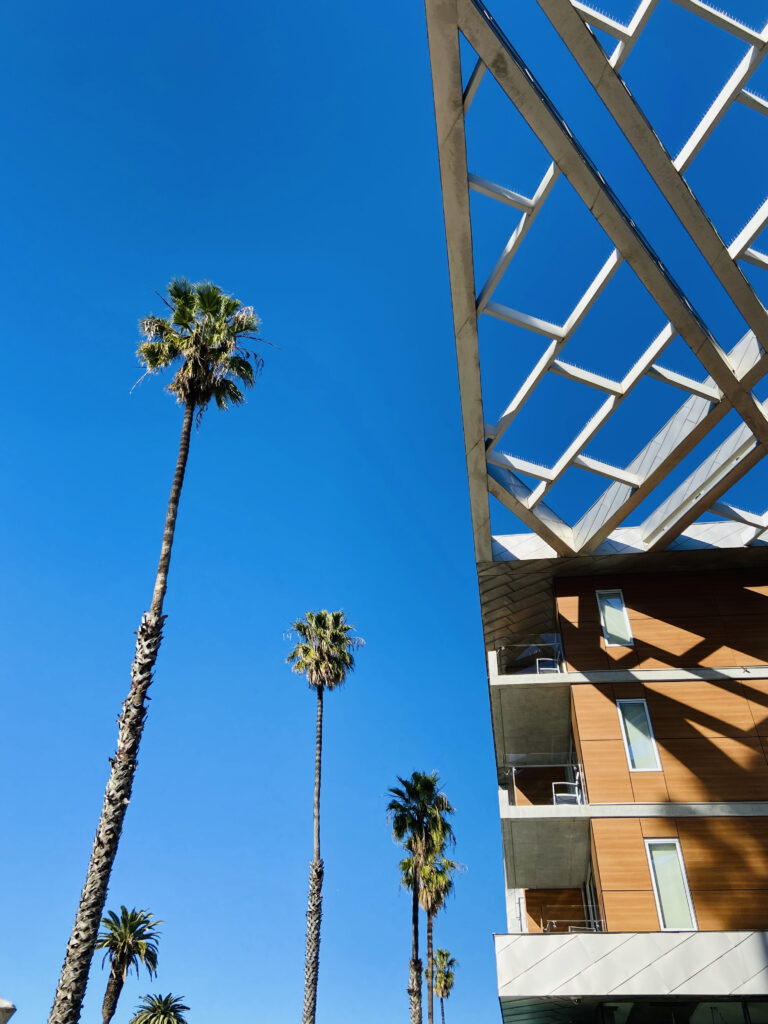 My parents live in the LA area and in the last few years we've started spending a great deal of time there.  While I was never a huge fan of Southern California when visiting before they lived there, I've come to really enjoy certain parts of LA as we visit.  LA is obviously huge, so we've started visiting spots here and there on each trip and as we see more, I really like being able to explore more of this huge city.  Here are my favorite LA spots to enjoy on your next trip to Southern California!
Santa Monica
I'm not a big beach person but if I do want to see the ocean while in LA, we usually head to Santa Monica.  For spectacular views and great shops and restaurants, it's a great spot to spend a few hours.  My favorite spot there is Blue Plate Tacos right on the main street next to the water.
More on what to see and do in Santa Monica.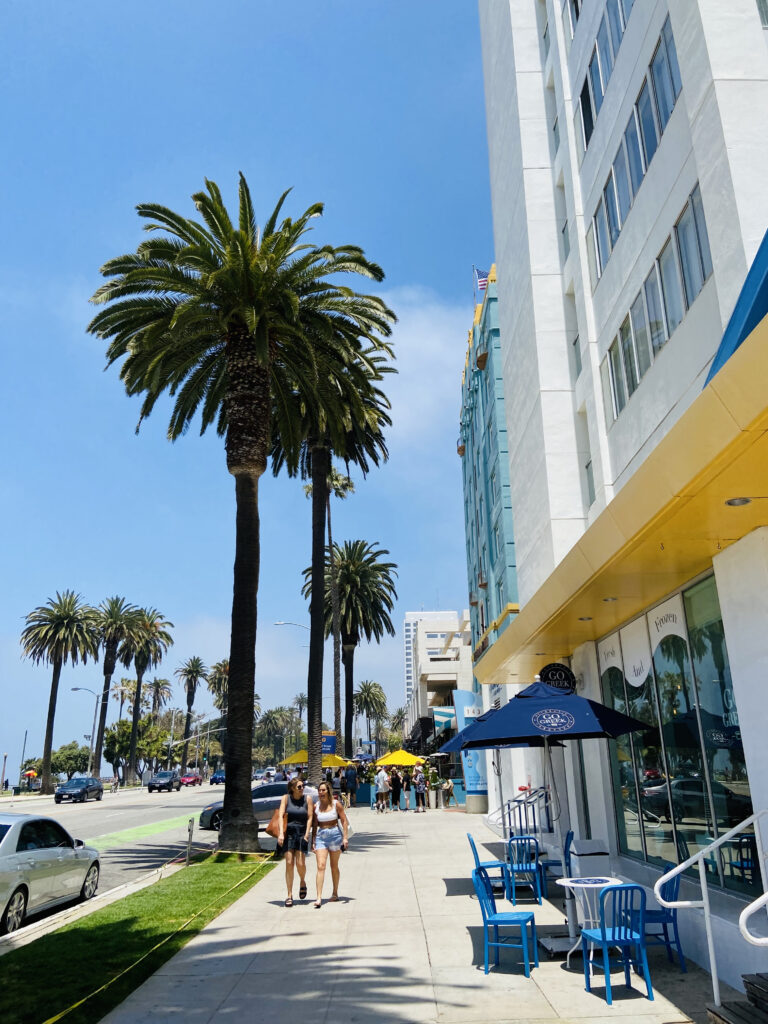 Hollywood Restaurants
If you're looking for the top restaurants in LA, many of them are located in Hollywood.  We love Osteria Mozza and Le Petit Trois for nice meals when in the city.  Make sure you make a reservation though, as most of the top tier restaurants in LA book up weeks in advance.
Echo Park
While some locals might shy away from Echo Park, personally I love the neighborhood.  It's been really cleaned up recently and the lake is beautiful.  Walk a couple blocks up and grab Swedish cinnamon buns from Clark Street Bread and then enjoy them in the park on a nice SoCal day.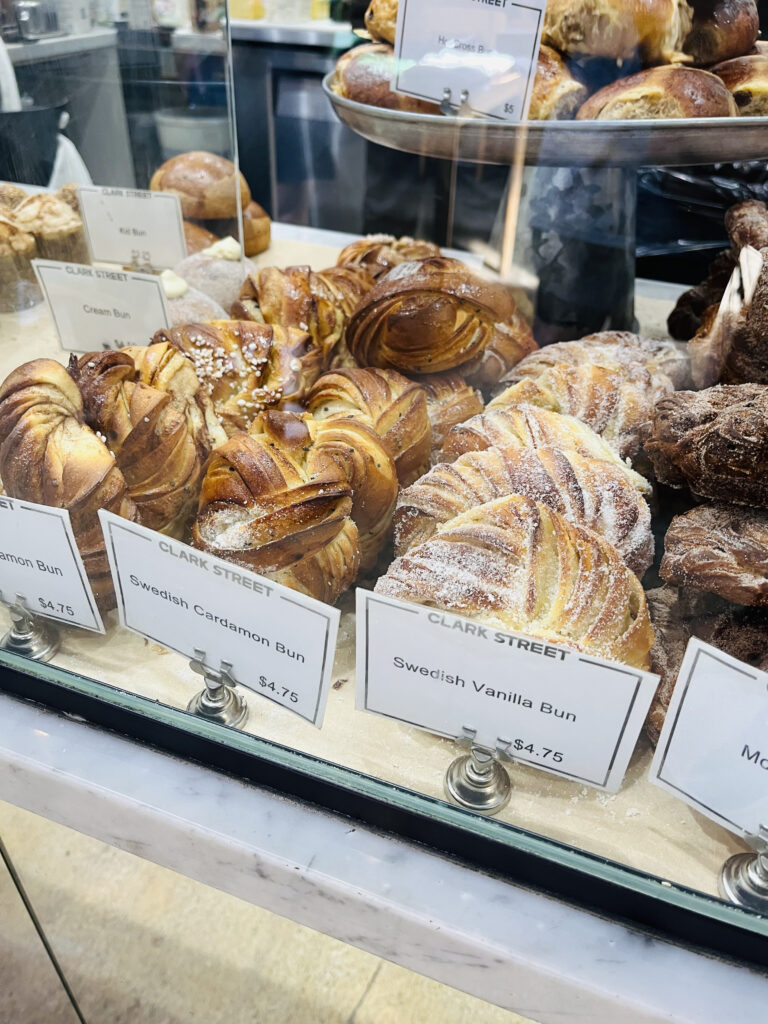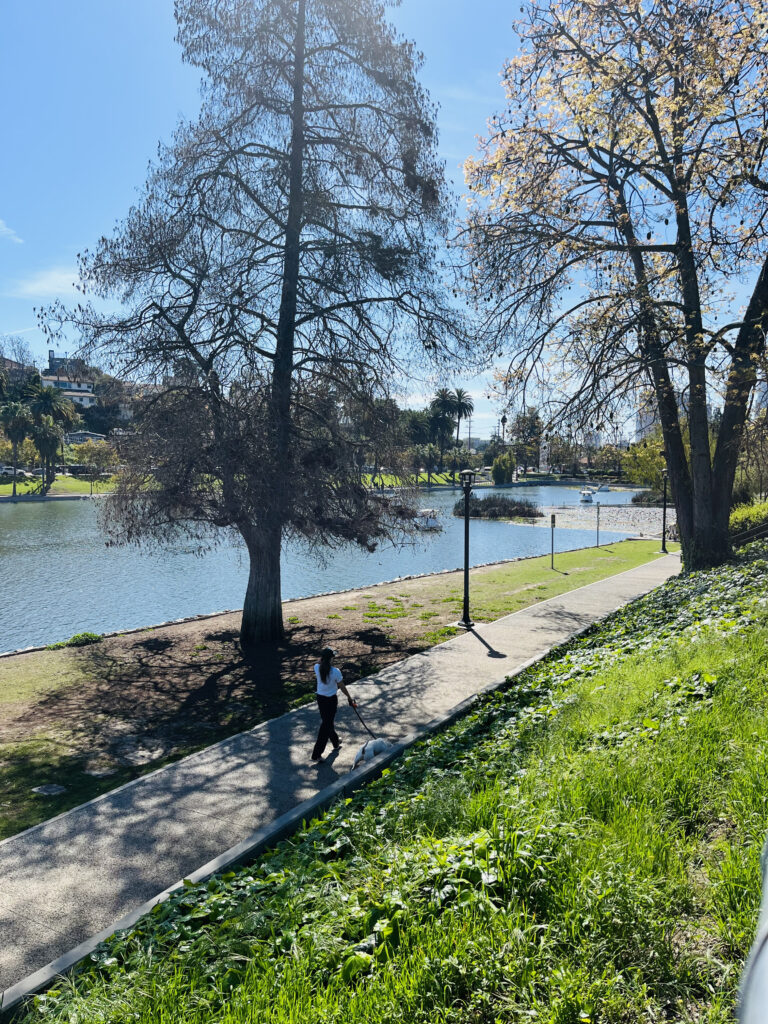 Venice
While this is a little cliche, there really is no where like Venice in LA.  The waterways and the palm trees – it just feels so LA.  Park outside of the neighborhood and wander on foot over the bridges that eventually lead to the beach and it's such a unique location.
See where I would explore in Venice.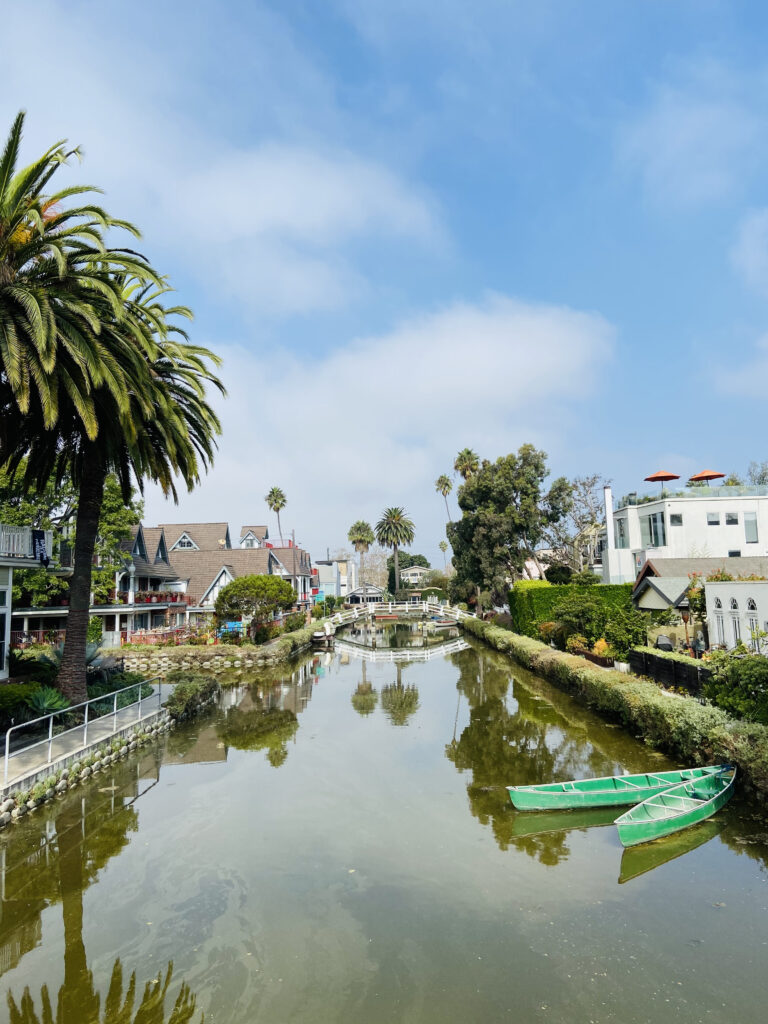 Downtown LA
There is a lot to love about downtown LA!  Some of my favorite spots are to eat at Grand Central Market and visit The Broad and Walt Disney Concert Hall for some architecture and culture.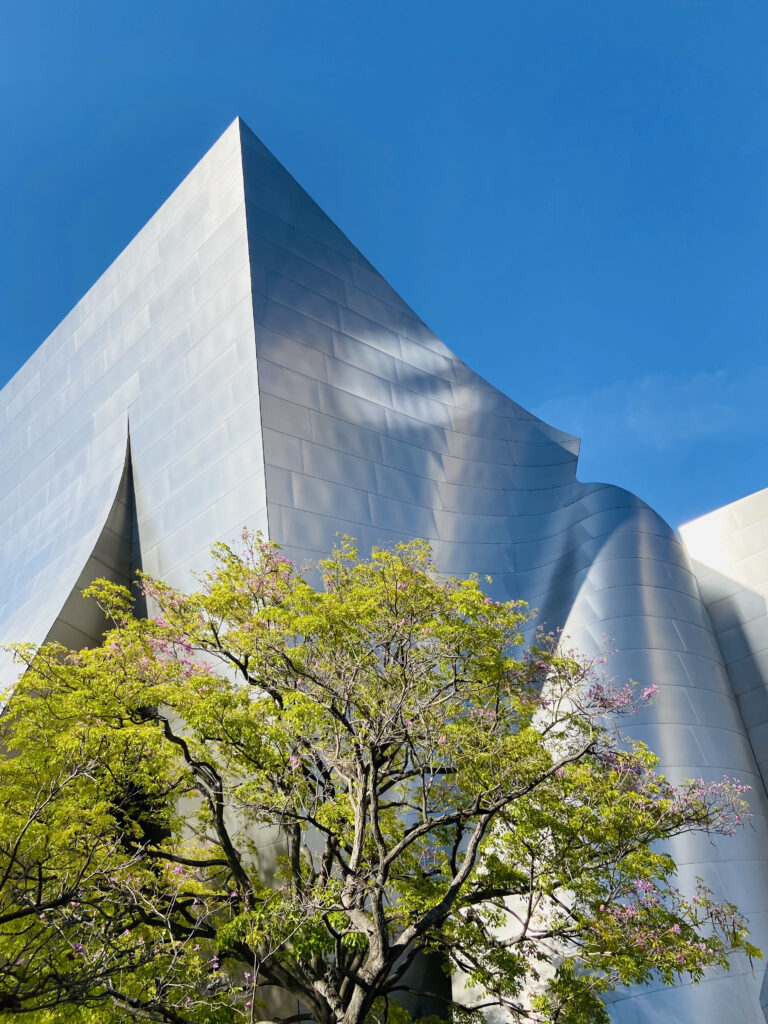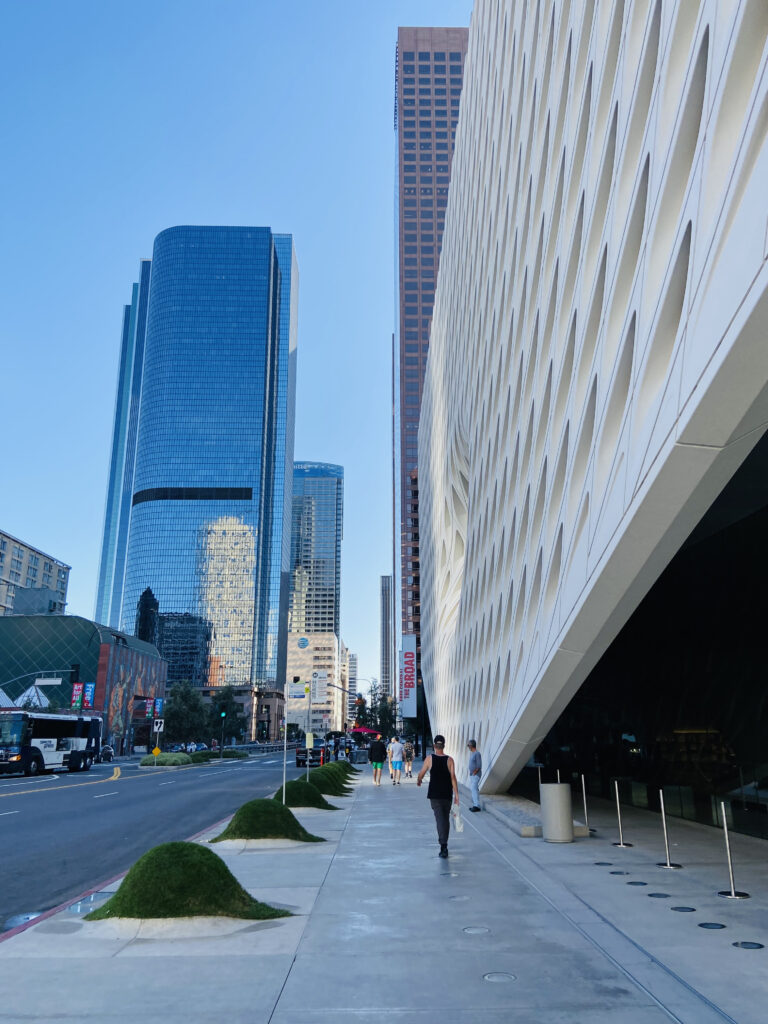 Pasadena
The place my parents' call home now, Pasadena has a lot of charm.  You'll feel like you're worlds away from LA in the best way possible.  Tree-lined streets, shops and restaurants and everything you could need… it's a great area to wander and explore.
If you're in the area, here are my favorite spots to eat at in Pasadena.  I would also add Nick's and Twohey's to that list as well!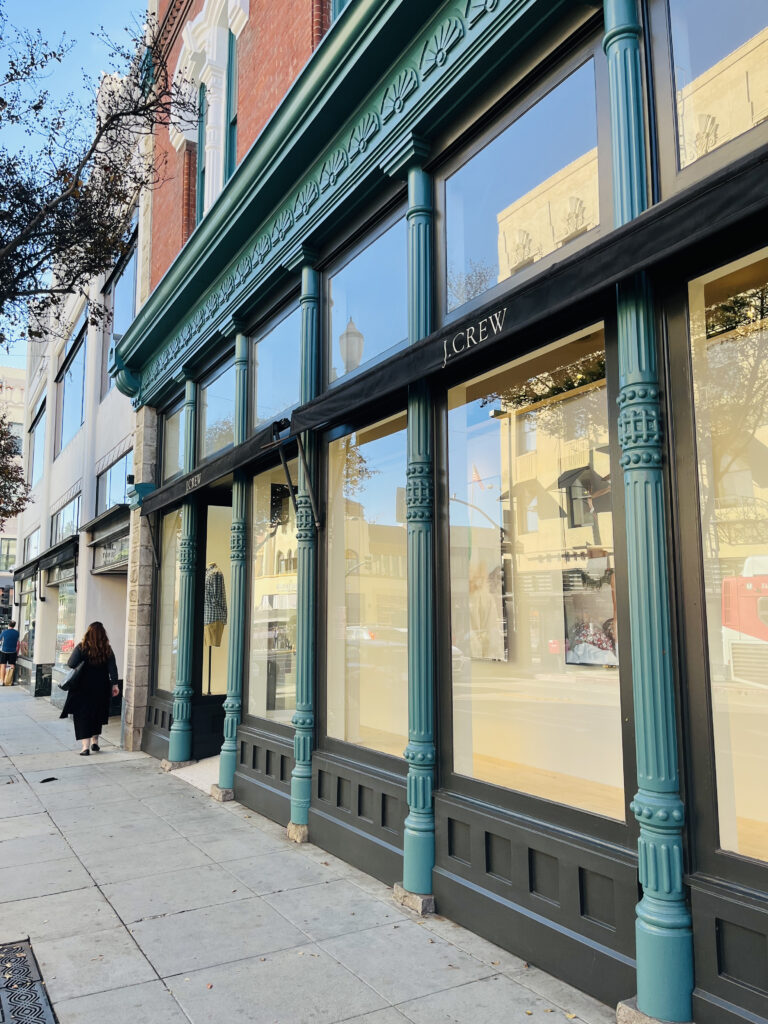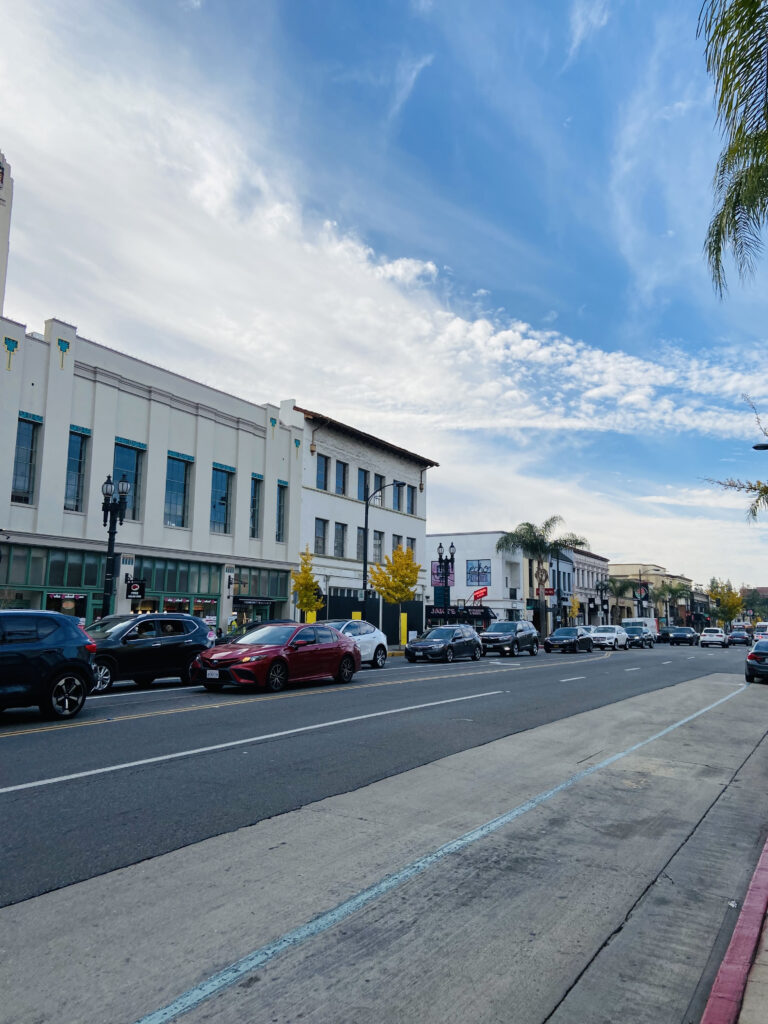 Larchmont Village
This cute little spot is a street filled with shops and restaurants.  Try the Larchmont Village Deli for some of the best sandwiches you can find!
Universal Studios
If you're looking for a theme park in LA and trying to decide between Disneyland and Universal Studios, my pick is always Universal Studios.  It's most manageable, cheaper and will take less time than Disneyland.  It's also closer to LA central, meaning you won't have to drive as far.
All my tips for visiting the Wizarding World of Harry Potter at Universal Studios in LA.
Eataly
And if I'm in a city with an Eataly, you can bet I'll stop by.  I love the LA one in Century City and try to stop by as often as I can when I'm in town.  You can eat at their rooftop restaurant there and shop for pasta and all the Italian goods you can buy!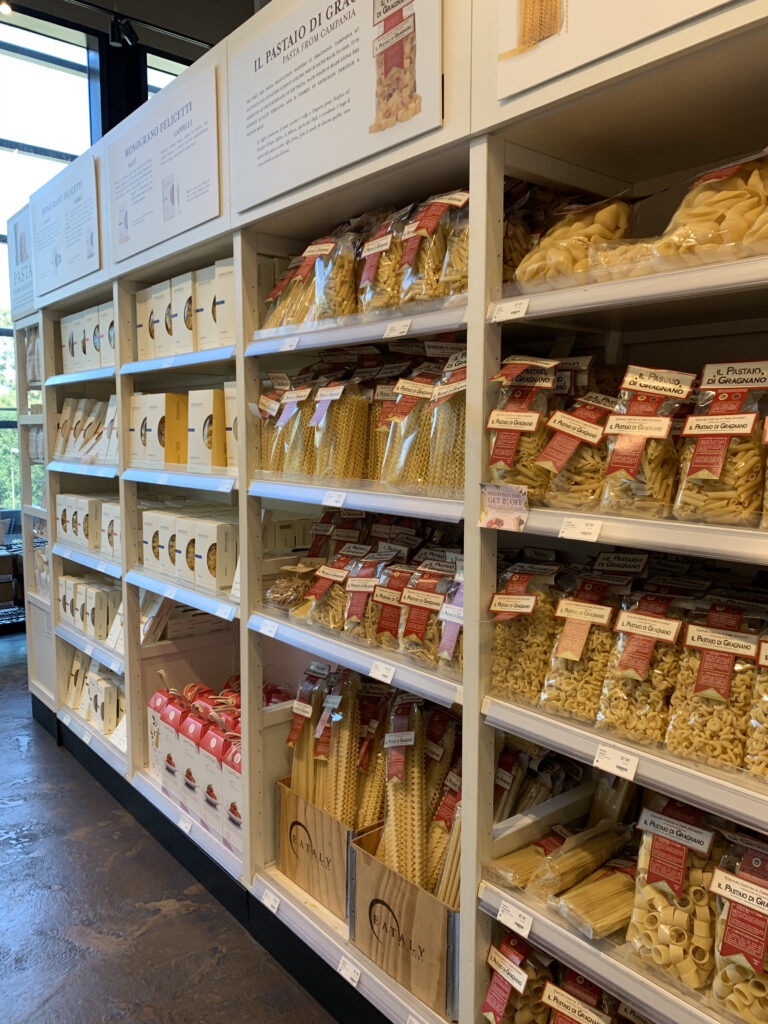 Glendale Americana at Brand
For shopping and to pick up my favorite French macarons at Laduree, the Glendale Americana at Brand is the perfect spot to spend an afternoon.  All the shops you need are there, plus a ton of restaurants and it's particularly charming around Christmas!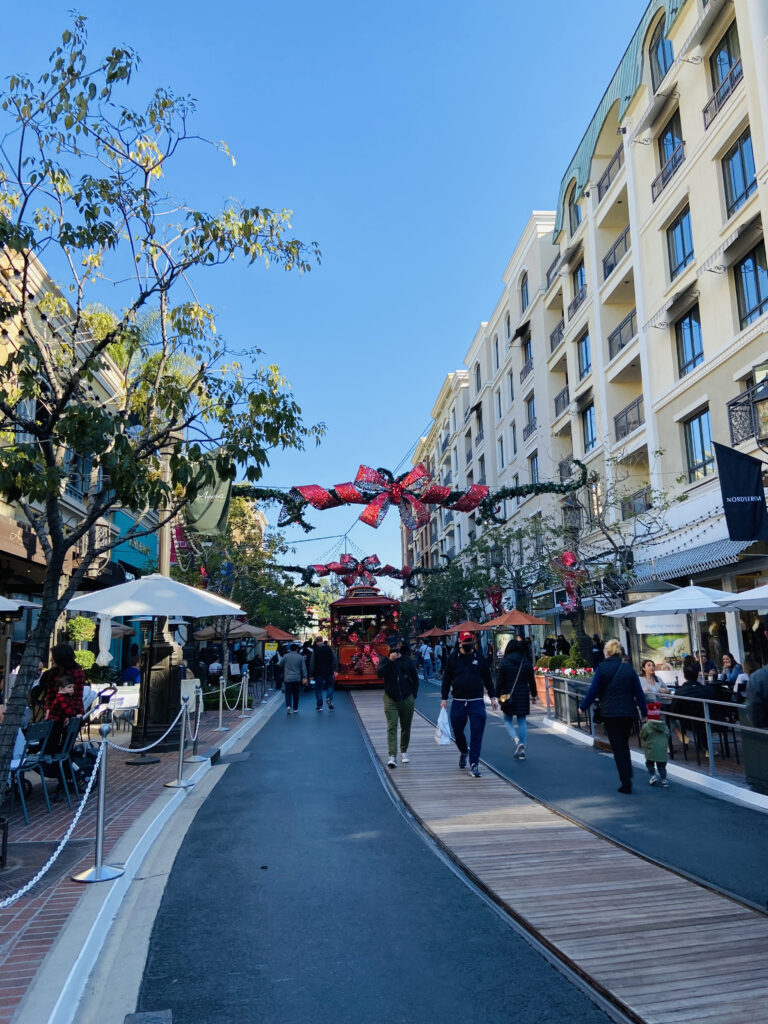 Headed to Los Angeles?